2017 Wall of Famers Inducted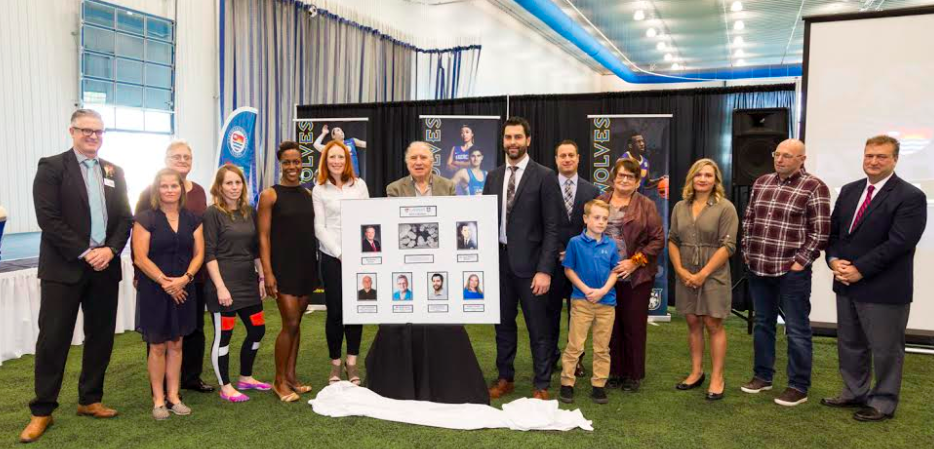 Lakehead Athletics' welcomed six more individuals, and one team today into the Wall of Fame during the Induction ceremony this afternoon.
2017 Wall of Fame Inductees:
Builders:
Dr. Jack Remus
Bill Keeler (posthumously)
Male Athlete Inductees:
John LaPlante (Men's Basketball)
Joel Scherban (Men's Hockey)
Female Athlete Inductees:
Muriel Mortson (Women's Basketball)
Katie Patroch (Women's Wrestling)
Team Inductees:
1999-2000 Women's Wrestling Team
The ceremony featured speeches from Lakehead President and Vice-Chancellor Dr. Brian Stevenson, Alumni Association President Dr. Michel Beaulieu, special guest Mirella Zanatta, student athlete representative Mor Menashe, and all of the inductees.
There was also a video with short interviews with the inductees featuring their memories and special moments at Lakehead University.