Fitness
Overview
Campus Rec is proud to offer both group fitness and personal training opportunities with us! No matter you current skill level, abilities, or goals, we will work with you to find a program best suited to your needs.
Group Fitness includes a variety of classes that are led by a qualified instructor. Our classes range from cardio, strength, dance-oriented, yoga, and water-based classes. Learn more about our classes, the schedule, and how to participate on our group fitness page.
Personal training is more customized fitness for either an individual or pair looking to work towards any fitness goals. We have a variety of packages available for all skill levels to help you feel more confident in the gym!
Meet the team
Meghan Allison
Instructs HIIT, Tabata, and Stretch & Strength!
My name is Meghan Allison, and I am a certified fitness instructor through the Canadian Society of Exercise Physiology. I grew up in Guelph Ontario where I was a competitive swimmer for ten years, I have since moved to Thunder Bay to fulfill my passion of health by taking my undergrad in Kinesiology. I graduated from the Honours Bachelor of Kinesiology program in 2020 and decided to continue my student career by completing Lakehead's Graduate Diploma Program. I am currently completing the course-based Master of Science Program at Lakehead University. I am certified as a personal trainer through CSEP-CPT and have my first aid and CPR-C. I have a passion for adventures, health and fitness and love seeking new challenges. I am excited to work with Lakehead's Recreation Program and fellow students at Lakehead to coordinate new fitness classes and personal training opportunities.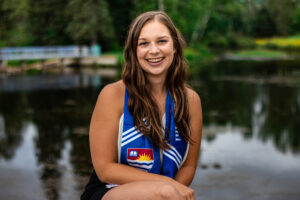 Andrea Zapcic
Instructs Zumba
My name is Andrea Zapcic. I've been a Zumba instructor for 7 years and I love sharing my passion for fun fitness! I studied Kinesiology at Lakehead and am currently a medical student at the Northern Ontario School of Medicine. I look forward to shaking it up with you!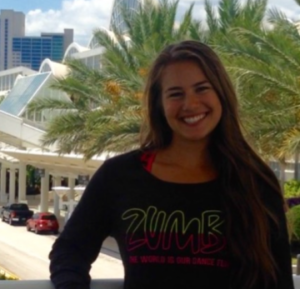 Lindsey Wachter – R.Kin, HBK, MSc
Instructs Turf Fit
Lindsey works at Student Health and Wellness as the Health and Wellness Promoter but she has been a practicing registered Kinesiologist with the College of Kinesiologists of Ontario (CKO) since 2013. She has worked in older adult home health care, in clinic and community settings with MVA patients (primarily those with acquired brain injuries and concussions), and in TBRHSC's Transitional Care Unit. Lindsey also works with adolescents and youth in her capacity as a high school and club basketball coach.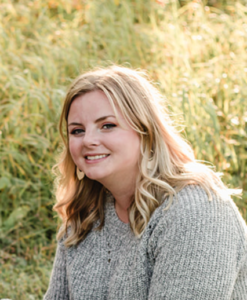 Nicole Lee
Personal Trainer
My name is Nicole Lee, and I am a second year Master of Science in Kinesiology student here at Lakehead University. After graduating from my undergraduate degree in Kinesiology, I wanted to find a way to share my passion of living a healthy lifestyle. I then became a registered personal trainer with CSEP, after years of working with young figure skaters at my home club that I've skated with for 20 years! Although skating is my favourite form of exercise, I have really been enjoying at-home strengthening workouts because I can change it up every day and push me to become a better version of myself through the comfort of my own home!