5'8 Local Guard Sam Read Commits to the Thunderwolves
Head Coach Jon Kreiner's first commitment for the 2017-18 season is local standout guard Sam Read.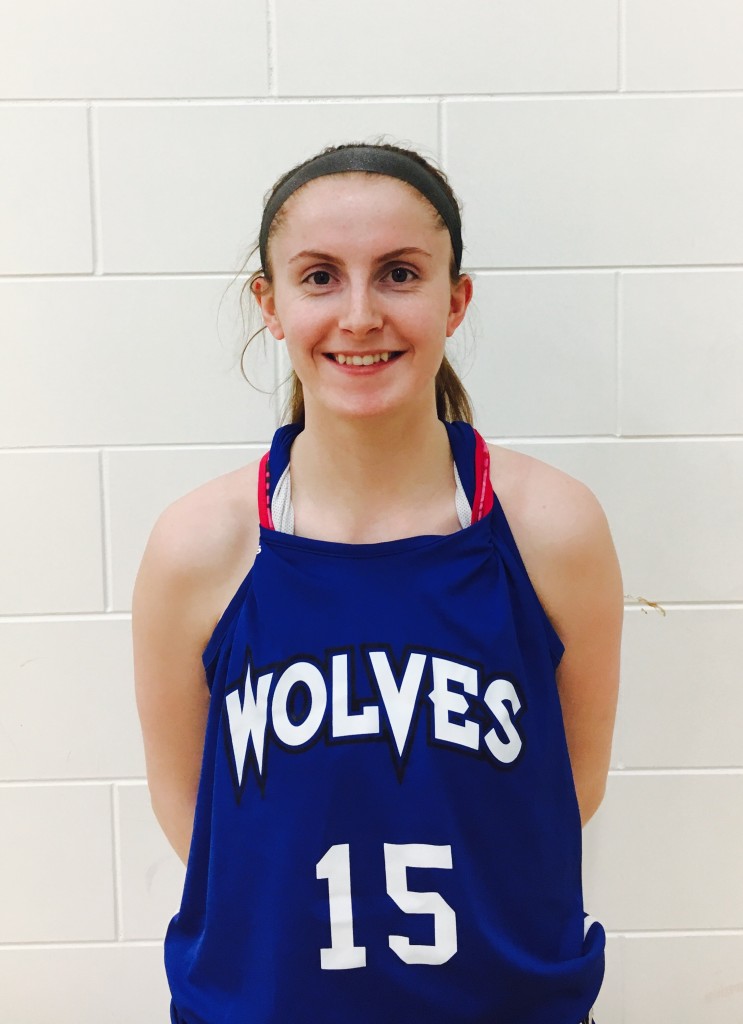 "Sam Read has excelled in our Jr Wolves program for six years and it brings me great pleasure to see her develop into the young woman and player that she is," says Coach Jon Kreiner. "Sam has a lot of upside and potential on the offensive end. She is a long guard with very good speed who can knock down the three, has a solid pull up and is decent at finishing around the rim. Sam has still has some things she needs to work on but she understands this and has the work ethic and eagerness to get the job done."
Standing 5'8", Sam Read has good length for a guard. She already has a strong outside shot and has the ability to score in many ways. Sam averaged 12 PPG and shot a solid 79% from the free throw line this year. Sam has been a starter and captain for her Westgate Tigers the last couple years as a varsity player. She also has captained her Jr Wolves squad the last three years.
Sam Read is excited to advance from the Jr Wolves to the Thunderwolves, "since I was a little girl playing in the Thunderwolves Basketball Camps, I have always dreamed of playing for the Thunderwolves. I am beyond excited to start my university journey here at home. Growing up around the Jr Wolves program has inspired me greatly, and will hopefully make the high school to university transition a bit easier. Lakehead has a great social work program in which I am excited to join. I can't wait to play alongside the amazing players on the team, and wonderful coaching staff. It is an honour to have the opportunity to give back to a program in which has given me so much."
Sam is an honour roll student averaging 85%. She has logged over 550 community hours and is excited to start her studies in social work at Lakehead University this upcoming year.
Sam's Westgate Tigers coach Chuck Brown says,
"Sam is a delightful young woman who has many talents that will help her play at the next level. Sam has been a team leader on and off the court for the Tigers. She organizes team bonding activities that help bring teammates together and creates chemistry on the court. Sam is also a vocal leader which is a crucial on court skill to have. She loves to score more than anything; she can shoot the ball with the range to hit the 3 and she also will penetrate defenses hard off the dribble or by slashing to the basket. Her strong work ethic and love for the game will be an asset while she learns to play the game at the next level. Sam was one of 2 players who completed the Jr. Wolves 10 000 shot challenge, which is a testament to her ability to take on challenges."
"Even though I've only coached Sam for a short period of time", says Jr Wolves grade 12 coach Kathy Williams, "I can see her leadership potential and the type of player she is. She is a very hard worker and dedicated on getting better and has the ability to knock down the three from anywhere on the court whenever it's needed. She will be a great addition to the Lakehead women's basketball team."
Achievements:
Lakehead High Performance Camp All-star (2012-2016)
Lakehead tournament all-star (2015/2016)
Sister Fae Edmond tournament all-star (2015)
Tiger Fall Classic all-star (2016)
Sault College Tournament all-star (2016)
SSSAA all-star (2015)
Westgate varsity girls MVP (2015)
Westgate varsity girls coaches award (2015)
Westgate varsity most improved (2014)