Construction starts next week on Lakehead's new Athletics Centre
Friday, August 9, 2019
IMPORTANT UPDATE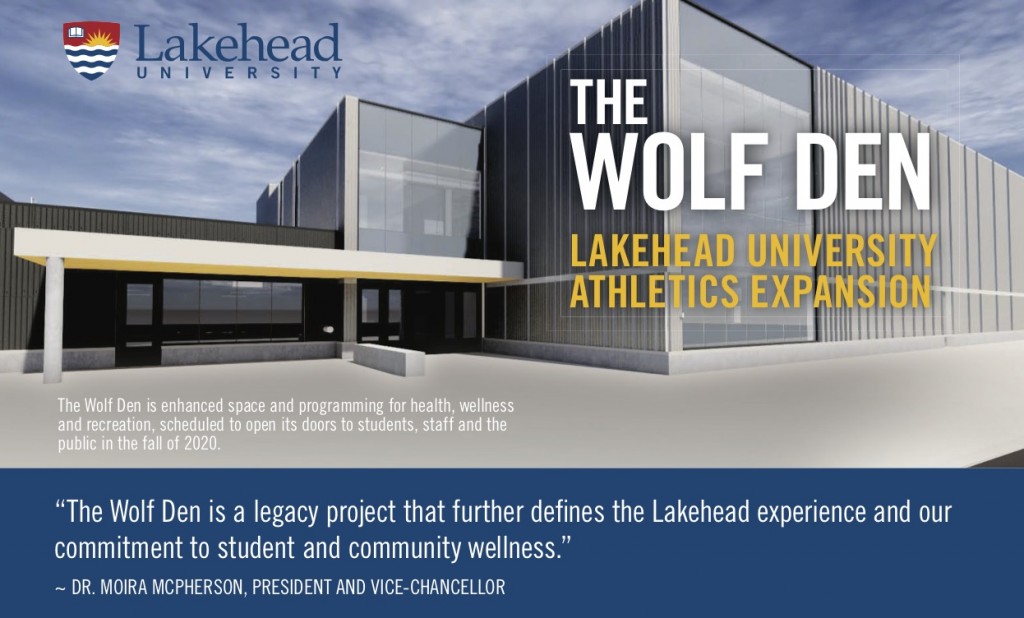 Construction starts next week on Lakehead's new Athletics Centre.
Visitors, faculty, staff, students and members will notice fencing at Lakehead's CJ Sanders Fieldhouse starting on Wednesday, August 14 or Thursday, August 15 as constructions begins on the new Athletics Centre.
Fences will go up near the west entrance and around part of the parking lot.  Please be careful when entering the parking lot and use the building's alternate entrance that will be determined early next week.
For more information, please contact the Front Desk at 343-8585 or visit thunderwolves.ca/new-facility-update/