Thunderwolves VS Brock Badgers
February 22, 2017
8:00 am - 5:00 pm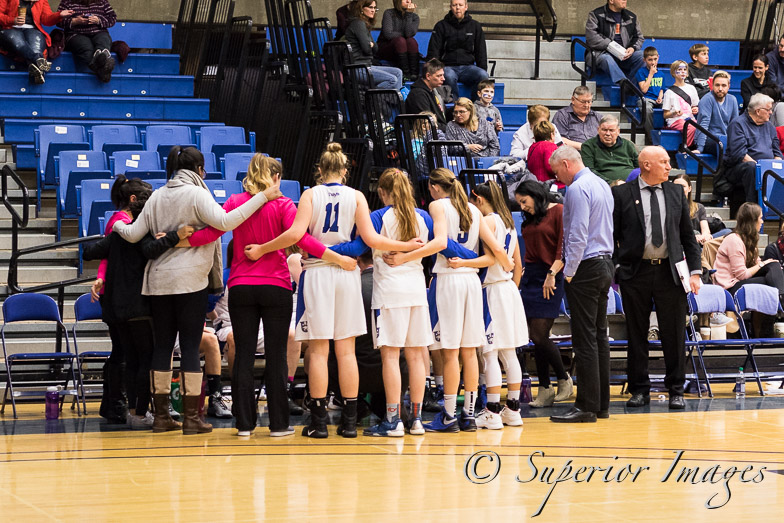 Thunderwolves
Brock Badgers
67
49
Game Review
The Lakehead women's basketball team beat the Brock Badgers this evening, 67-49, in St. Catharines in the OUA Preliminary playoff round.
"Good playoff win, super proud of our ladies. Full credit to Brock for putting up a good fight and battling us hard. We really needed Jerika to step up for us tonight and score. She was terrific. Webber was superwomen picking up key steals when Brock made it close." – Coach Kreiner
The Thunderwolves started the game strong obtaining a 4 point lead after the first quarter. Lakehead held Brock to only 8 points in the second and led going into the half 28-18.
Brock brought it within 6 in the third quarter, but the Thunderwolves pushed a 15 point lead by the end of the third. Lakehead maintained their lead in the fourth, ahead by 22 with 2 minutes left. The Thunderwolves finished the game with the 67-49 victory and the oppourtunity to continue their journey in the OUA women's championships.
Along side their tough defense, Lakehead crashed the boards hard tonight with 58 total rebounds, 26 being offensive. The 'Wolves also took care of the basketball only turning it over 9 times compared to Brocks 17.
Jerika Baldin and Gillian Lavoie both put up 12 points each along side Rachel Webber and Bridget O'Reilly each having 10.
"It was a great team effort and we are thrilled to make it to the second round against Queen's" -Coach Kreiner
The Thunderwolves will now move on to the OUA Quarter Finals on Saturday, February 25 and will play at Queen's at 6pm.