Thunderwolves VS Toronto Varsity Blues
October 23, 2016
5:54 pm - 5:00 pm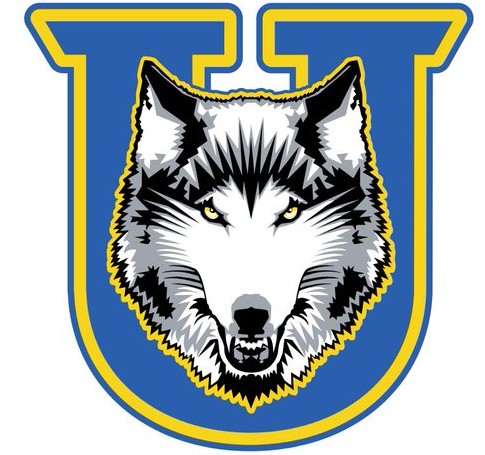 Edmonton
Saville Community Sports Centre
Thunderwolves
Toronto Varsity Blues
75
70
Game Review
7-4 non-conference
(no boxscore available at this time)
The Lakehead Women's basketball team won their last game 75-70 at the HoopFest Tournament today against the University of Toronto.
"Another great team effort. We are getting locked in at both ends of the floor. We struggled again finishing the game out in the fourth quarter but we hit our free throws today", commented Coach Kreiner.
The Wolves found themselves slightly behind in the first quarter; being down 7 at one point but pulled it together quickly. Rachel Webber hit a 3 at the end of the quarter to put the 'Wolves up 22-19.
The momentum continued into the second quarter and the 'Wolves were able to maintain their lead outscoring the Varsity Blues 19-13. Katelyn Zen scored 8 points in the second quarter giving the team a 41-32 lead at the half.
Lakehead continued to be aggressive in the third quarter pushing to a 17-point lead. The 'Wolves finished the quarter up 56-45.
Toronto slowly chipped away at the score during the fourth, and brought it back within 5 points with 2 minutes left in the game.
Down 2 points with 12 seconds left, the Blues had no choice but to foul. The 'Wolves were much more consistent from the free-throw line today, and finished the game winning by 5.
Overall, Lakehead was 73% from the free-throw line, making 22-30.
Varsity Blues Alanna Garner led her team with 20 points and 11 rebounds.
August Ricketts was the leading scorer for Lakehead with 15 points and 6 rebounds. Jerika Baldin had 5 assists and took care of the ball in the 36 minutes she played with only 1 turnover. Daron Mainville scored 11 points in 13 minutes and Rachel Webber had 10 points, 11 rebounds.
Bridget O'Reilly was named tournament all-star for the weekend. That is now 3 different all-stars in 3 tournaments during this seasons non-conference play.
"I am proud of our team effort, happy we are playing well and getting great experience before league play."
– Coach Kreiner
The women will finish this weekend with 2 wins and 1 loss.
The T-Wolves now will prepare for their first regular season home game on November 5th against Algoma.