Thunderwolves VS McMaster Marauders
November 11, 2016
6:00 pm - 8:00 pm
Thunderwolves
McMaster Marauders
58
63
Game Review
Photo Credit: Alistair Boulby
The Lakehead women's basketball team (1-1) lost a close game to the McMaster University Marauders (1-0) tonight 63-58 in Hamilton.
"Extremely proud of our team tonight."- Coach Kreiner
The 'Wolves and Marauders were back and forth for the majority of the first quarter until August Ricketts scored a jumper in the last minute, putting Lakehead up 16-12 at the end of the quarter.
Lakehead continued to push ahead, stretching to a 9 point lead in the middle of the second. August Ricketts was 6-8 in the second quarter, putting up 12 points. However, McMaster bounced back outscoring Lakehead 21-19, putting themselves only down 2 at the half, 35-33
During the third, the teams continued to battled point for point until Lily Gruber-Schulz hit a shot putting the 'Wolves up 5, but once again, McMaster did not let the 'Wolves continue their run and came back. Lakehead finished the quarter up 1 at 47-46.
The Thunderwolves continued to lead for the first few minutes of the fourth quarter, but the Marauders eventually took the lead and held onto it for the remainder of the game. The 'Wolves found themselves chasing McMaster and lost the game 63-58.
"We struggled in the fourth to handle McMasters pressure and offensive rebounding but we kept playing, stuck to the game plan and battled for 40 minutes", commented Coach Kreiner after the game. "Moving forward, there were so many positives through 3 quarters of play and that's what we need to build on."
August Ricketts led her team with 19 points, 5 rebounds and 3 blocks. Cassandra Soulias had 10 points and Rachel Webber had 11 rebounds, 7 assists.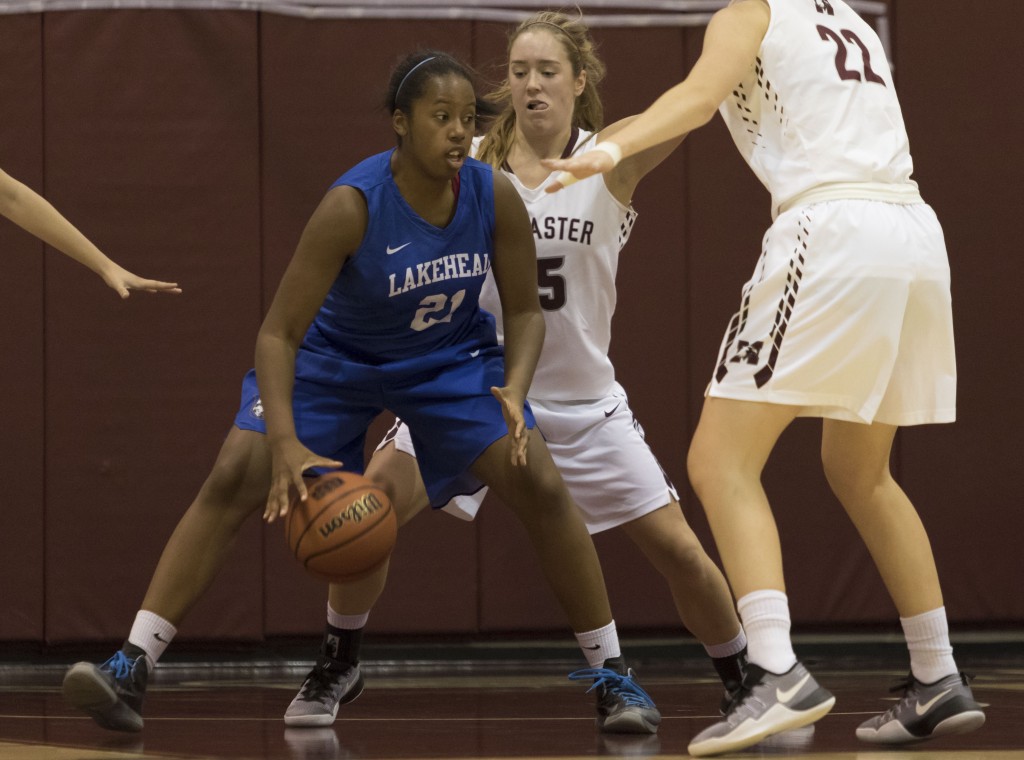 Photo Credit: Alistair Boulby
Danielle Bioago was the leading scorer for McMaster with 31 points, 10 rebounds and 3 steals.
The Thunderwolves will face the Marauders once again tomorrow at 6:00pm in Hamilton.
Webcast available via OUA TV