Thunderwolves VS Toronto Varsity Blues
January 7, 2017
6:00 pm - 8:00 pm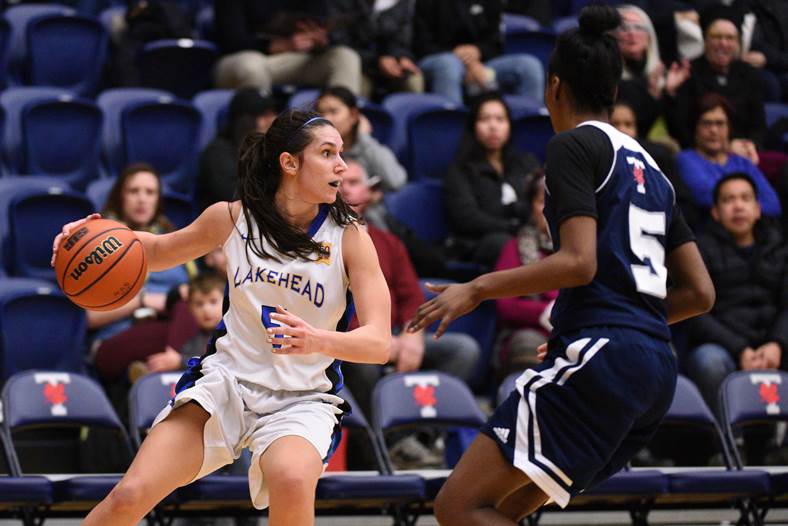 Thunderwolves
Toronto Varsity Blues
73
61
Game Review
Photo Credit: Martin Bazyl
The Lakehead women's basketball team (3-6) came back from a double digit deficit tonight and took down the Toronto Varsity Blues (5-5) in a 73-61 victory.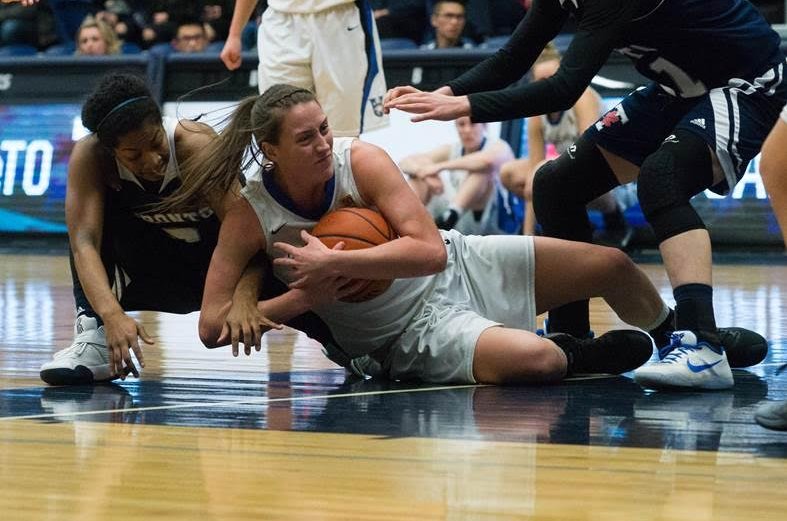 It was a slow start for the Thunderwolves this evening as the Blues came out on a 7-0 run. Toronto's pushed it to a 10-point game and although Lakehead fought back, they found themselves trailing for the rest of the quarter. Lakehead was down 25-19 by the end of the first.
The Thunderwolves made a push in the second quarter making it a 1-point game, but the Blues made another run giving them the 38-30 lead at the end of the half.
After the blues took a 12-point lead at the beginning of the third, Lakehead flipped the switch and going on a 15-0 run. The 'Wolves outscored the Blues 20-6 and finished the third quarter leading 50-44. Lakehead continued to lead in the fourth quarter and finished the game off winning 73-61.
Coach Kreiner:
"Once again we needed a great second half to get ourselves going. We were undisciplined & soft on defence. Toronto came out with a great plan against our zone but in the second half we got more physical, played with more energy and Rachel Webber was all over the place on D. Our posts played huge tonight, Zen had a terrific second half & Jerika's leadership was great."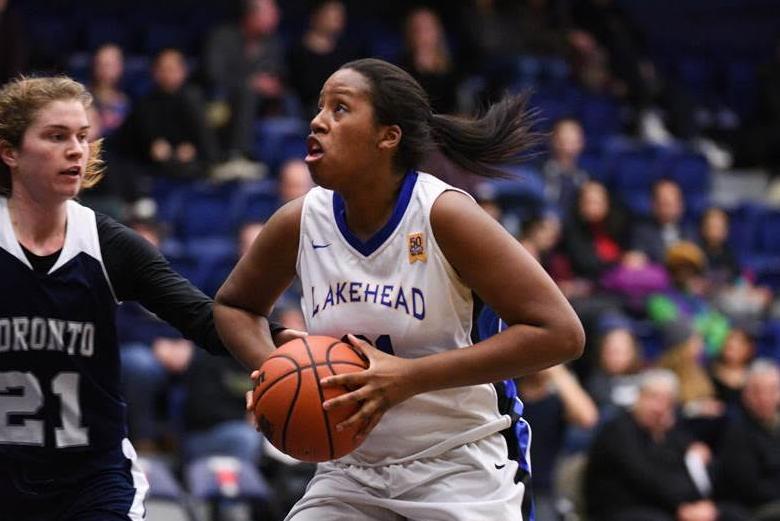 August Ricketts and Gillian Lavoie were both big in the paint putting up 15 points each. Katelyn Zen played well with 13 points and once again guards Rachel Webber and Jerika Baldin had 12 combined assists.
"Looking forward to our think pink weekend at home next weekend Vs. Brock." – Coach Kreiner
The 'Wolves will play at home next weekend against Brock University where they will also participate in their Annual Think Pink game to raise money and awareness towards Breast Cancer.