Thunderwolves VS UNB Varsity Reds
October 1, 2016
6:00 pm - 8:00 pm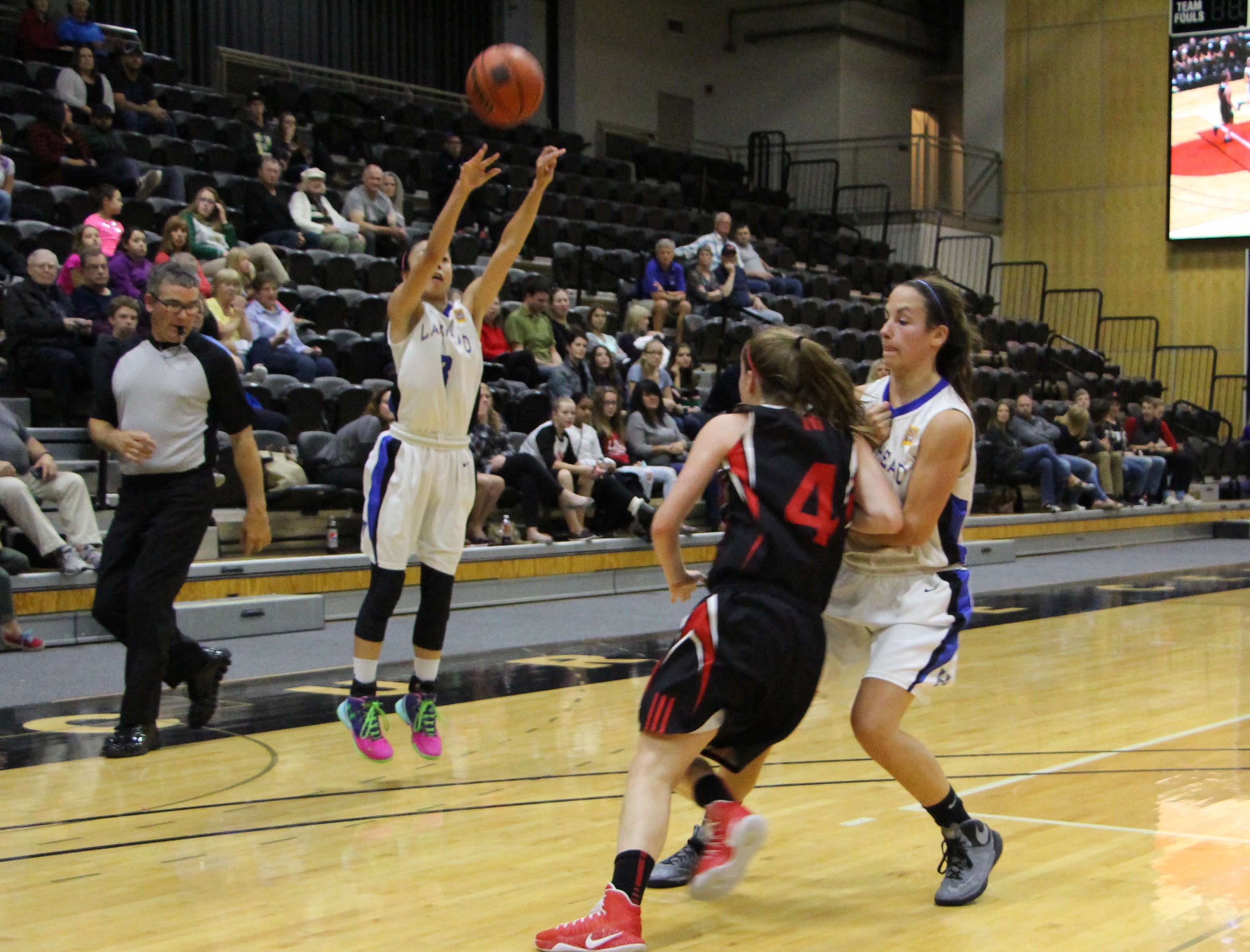 Fredericton, NB
Richard J. Curry Centre
Thunderwolves
UNB Varsity Reds
44
61
Game Review
Samantha Connolly | Basketball (W)
The Lakehead women's basketball team came up short in game 2 tonight losing  61-44 to the tournament host, University of New Brunswick.
"Tonight was one of those nights you just can't get anything going. At times we played well but couldn't finish shots. Other times we looked like we were playing in quick sand and lacked the effort needed to compete," said Coach Kreiner.
Gillian Lavoie finished the game with 7 points, 6 rebounds while Rachel Webber also had 7 points, 3 assists and 3 steals, receiving player of the game. Rookie Lily Gruber-Schulz, stepped up tonight with 10 points. As a team, the 'Wolves had trouble making shots and were only 20% from the 3-point line and 24% from the field compared to UNB's 33%.
"I'm very proud of Lily and her effort. She was our best player and leader tonight and never let a bad play effect her," comments Coach Kreiner.
Non-conference games provide great opportunity to view strengths and weaknesses that the team can work on as they approach important games in November. It can be tough playing multiple games on the road, especially when you have injuries, however it allows the team to work on things and forces specific players to step up; as Lily did tonight.
The Thunderwolves will conclude their last game tomorrow at the Helen Campbell Tournament by playing the Bishop's Gatiers at 10:00am.