Thunderwolves VS Algoma
September 21, 2018
6:00 pm - 8:00 pm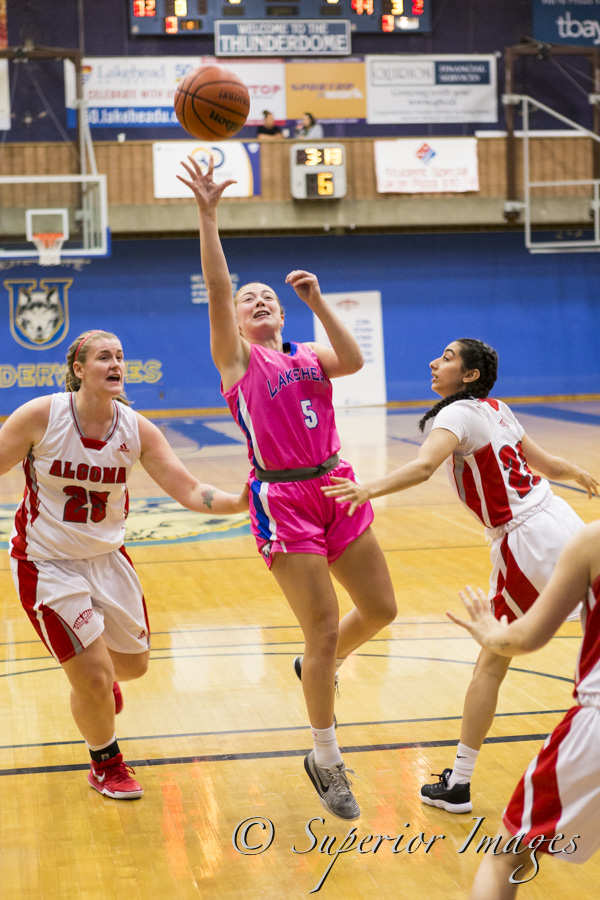 Thunder Bay
LU Fieldhouse
Game Review
The Lakehead women's basketball team took down the Algoma Thunderbirds again this weekend with an 87-50 win tonight in the Thunderdome.
The Thunderwolves started today's game off strong again and picked up an early lead. Fixing some problems from yesterday and causing issues for the Thunderbirds, the Wolves held a nice 43-24 lead at halftime.
The Thunderwolves came out hot in the third quarter scoring 24 points and held the Thunderbirds to just 7 points. Algoma refocused in the fourth but was unable to close the gap that gave the Thunderwolves the sweep
"We did a much better job defensively tonight as we met some goals but offensively we didn't move the ball much and get it inside. We had a strong focus in the second half. That along and with inspiring play by Karissa Kajorinne we really played well. Tiffany Reynolds continues to show that she will be a force to reckon with and it was nice to shoot the ball better overall today." – Coach Jon Kreiner
Leashja Grant had another successful night for the Wolves putting up 21 points, 9 rebounds. Tiffany Reynolds had 11 points, 5 rebounds and 2 steals and Karissa Kajorinne and Nikki Ylagan both also hit the double digits.
The Thunderwolves were major on the boards tonight with 44 rebounds compared to Algoma's 22.
The Thunderwolves will head to Winnipeg on October 5-7 for the BOB FM Tournament.