Thunderwolves VS Algoma Thunderbirds
November 5, 2016
6:00 pm - 8:00 pm
Thunder Bay
LU Fieldhouse
Thunderwolves
Algoma Thunderbirds
66
55
Game Review
The Lakehead women's basketball team (1-0) won their first game of the regular season 66-55 against Algoma University tonight in the Thunderdome.
"I thought we got out to a decent start but we struggled to contain the ball which caused us to foul and give up some open threes," commented Coach Kreiner.
The Thunderwolves came out strong going on a 5-0 run at the beginning of the game. August Ricketts crashed the boards hard and posted up scoring two back-to-back points in the paint. By the end of the quarter, the 'Wolves led 19-13.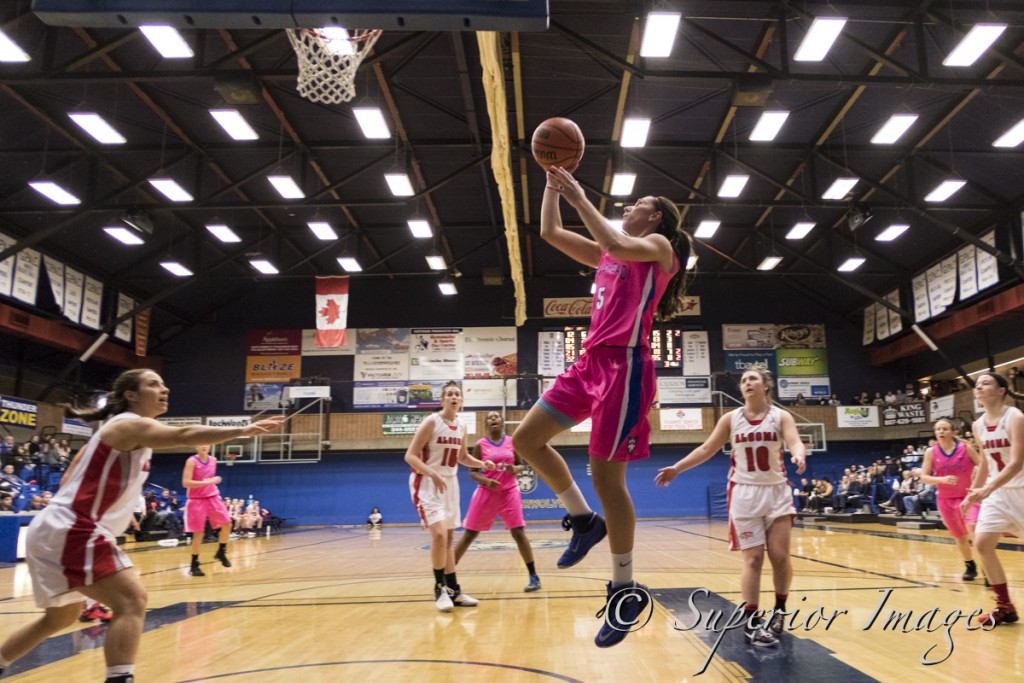 Algoma did not let up going on a 9-0 run at the beginning of the second. The Thunderbirds outscored the 'Wolves 12-9, however Lakehead held on going into the half up 28-25.
Entering the third quarter, the 'Wolves were able to pull it together with Daron Mainville scoring 8 points, giving her team a ten-point lead by the end of the third, 48-38.
Lakehead was able to maintain their lead for the duration of the fourth, sco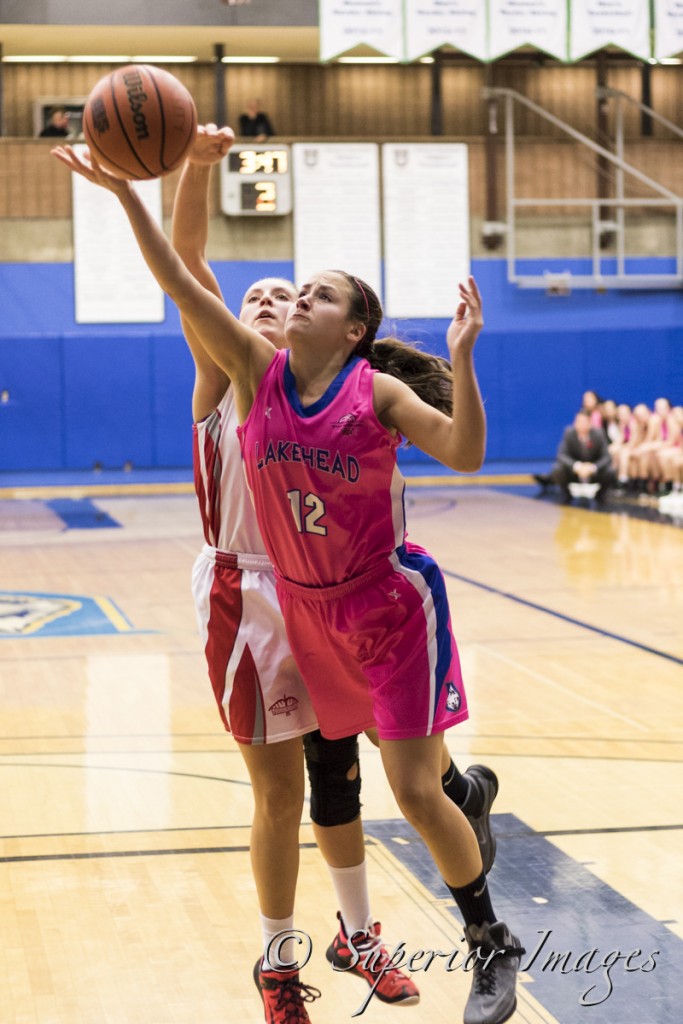 ring 18 points compared to Algoma's 17 and finishing the game with a eleven point win of 66-55
August Ricketts was big in the paint tonight with 15 points and 8 rebounds. Katelyn Zen was also strong with 11 points, 4 assists and Daron Mainville had 10 points respectively.
Sydney Resch was the leading scorer for the Thunderbirds tonight with 12 points, 4 rebounds and Karina Cole had 10 points.
"We didn't shoot the ball well tonight from three and from the free throw line but August and Daron did a great job inside. August was great in the first half, Daron took over the third quarter."- Coach Kreiner
Lakehead was 26% from the three-point line and only 41% from the free throw line compared to Algoma's 68%.
The 'Wolves fought hard for their first win of the regular season and will now play on the road next weekend at McMaster University.