Thunderwolves VS Brock Badgers
January 14, 2017
6:00 pm - 8:00 pm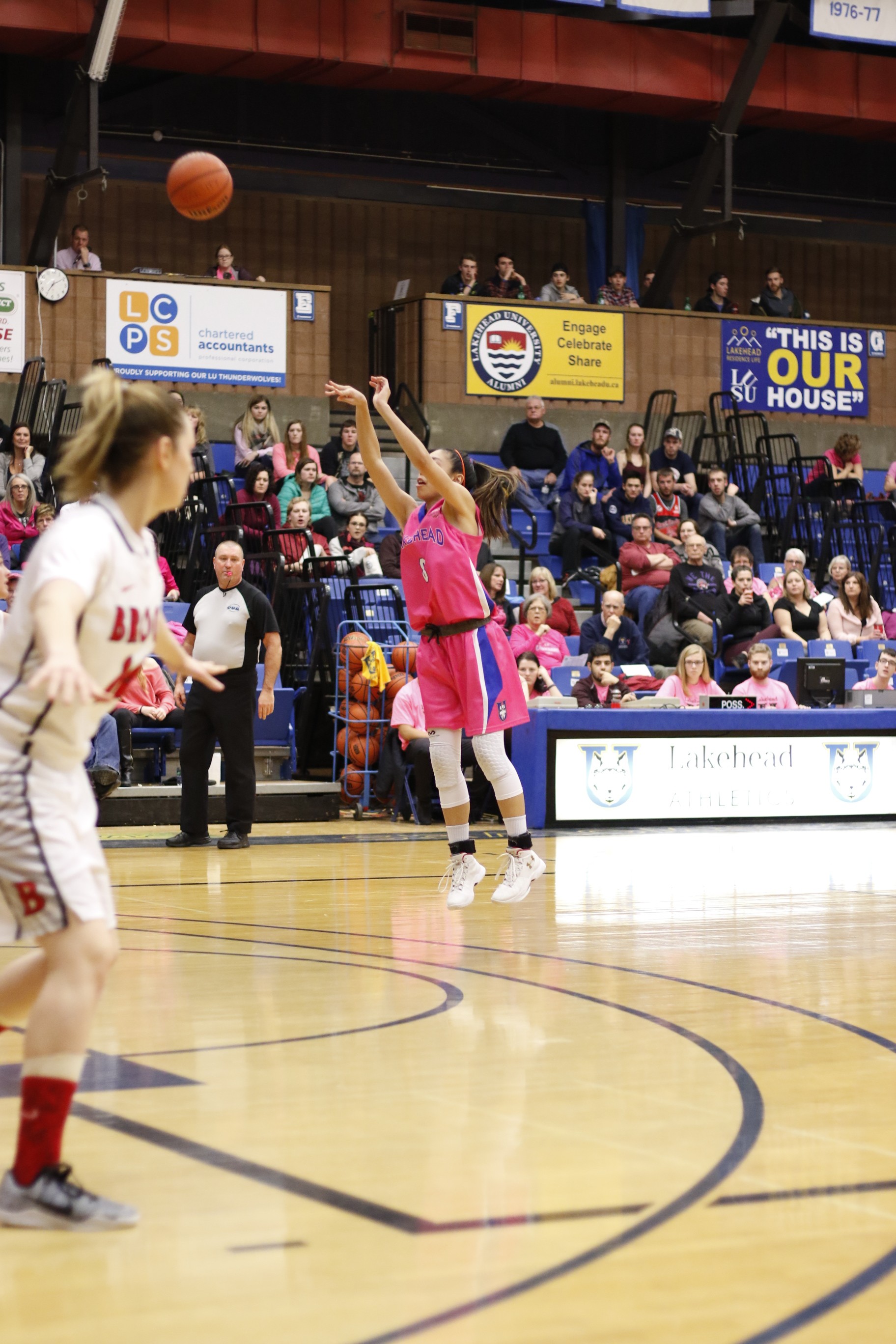 Thunder Bay
LU Fieldhouse
Thunderwolves
Brock Badgers
71
47
Game Review
The Lakehead women's basketball team (4-7) took down the Brock Badgers (4-6) 71-47 tonight in the Thunderdome.
"Super proud of our team. We bounced back and shaved off 45 points from last night on the defensive end. Terrific execution by our entire team defensively. This was a full team effort but I want to highlight Katelyn Zen and her unbelievable tenacity and effort on every possession. She is our glue and a true leader by example." – Coach Kreiner
After leading a close first quarter 17-15, the 'Wolves went on to outscore the Badgers 20-11 in the second. With the 37-26 lead at the half, Lakeheads defense continued to be strong for the remainder of the game. The 'Wolves were able to hold the Badgers to only 5 points in the fourth quarter, and took the well deserved win 71-47.
With Lakehead's great defense, they were able to improve upon last nights game, only letting the Badgers score 47 total points compared to last nights 92.
Lakehead had four of its players put up double digit points. Jerika Baldin had 13 points, 7 assists, Gillian Lavoie put up 12 while Nikki Ylagan and Rachel Webber had 11 and 10 respectively.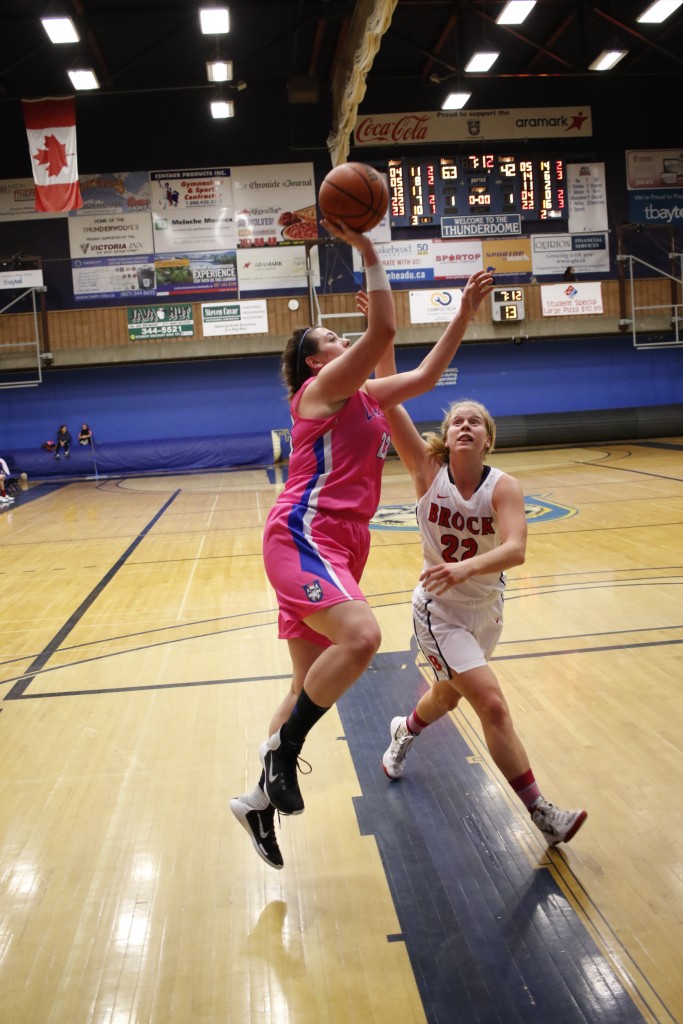 Not only did the Thunderwolves take home the win but during their annual Think Pink: Shoot for the Cure night they managed to receive over $4,000 of donations that will be put toward cancer research in Northern Ontario!
"I also was very impressed by our crowd tonight. This was a special night for this team as Breast Cancer has touched our group very closely. Jennifer Schulz spoke very well and we raised a lot of money in support of breast cancer research." – Coach Kreiner
The 'Wolves will now prepare for two games on the road next weekend against Ottawa and Carleton.