Thunderwolves VS Carleton Ravens
November 24, 2017
6:00 pm - 8:00 pm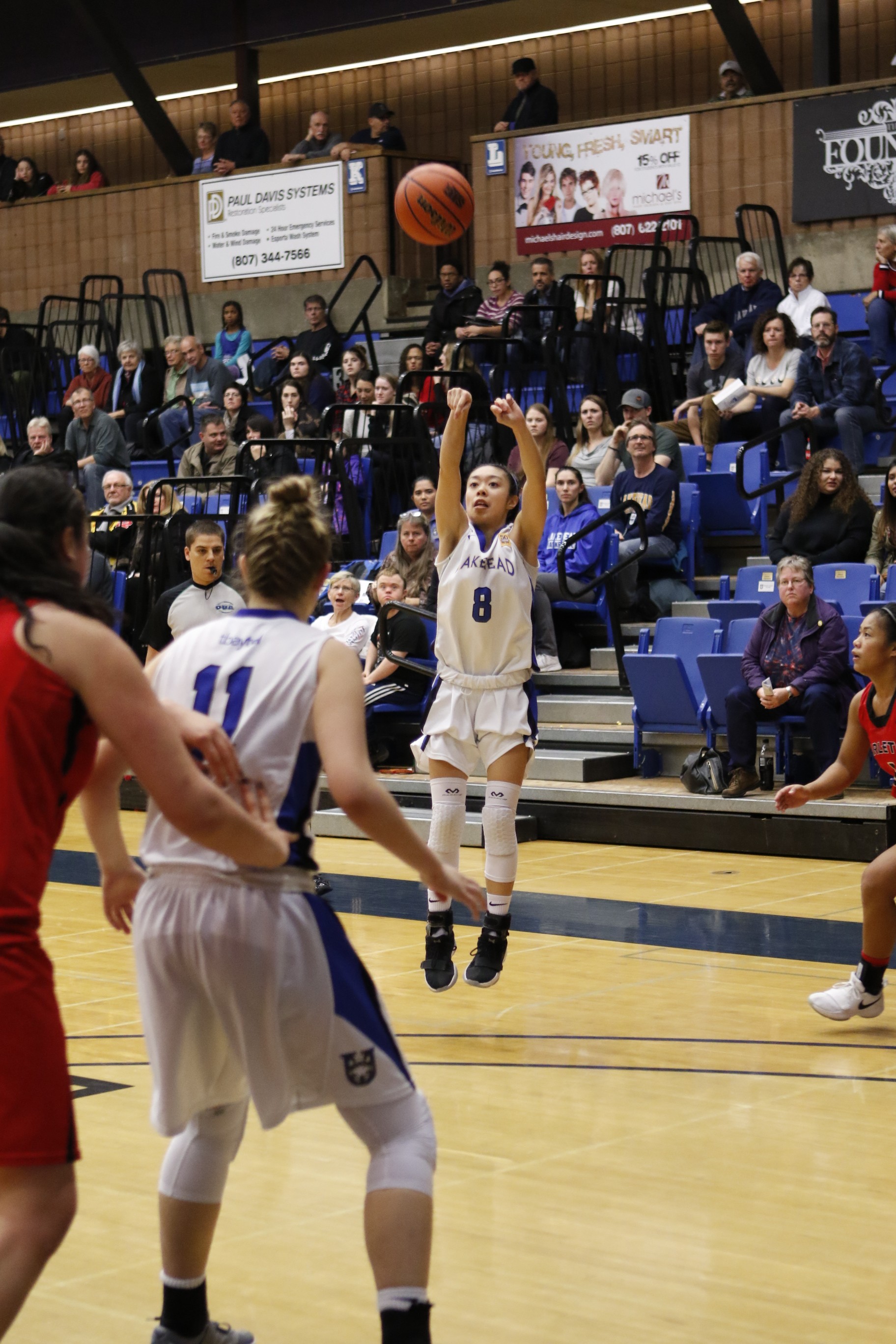 Thunder Bay
LU Fieldhouse
Thunderwolves
Carleton Ravens
67
80
Game Review
The Lakehead women's basketball team (5-2) lost 80-67 to the No. 4 Carleton Ravens (8-0) in the Thunderdome this evening.
It was a slow start for the Thunderwolves tonight as they only scored 9 points in the first quarter compared to Carletons 23 with the Ravens going on a 12-0 run late in the quarter.
The Thunderwolves picked up their game in the second, gaining some huge momentum. Lakehead put on some pressure defense, forcing turnovers and hitting some big shots that put the Wolves down only 6 at the half (40-34).
Lakehead and Carleton continued to battle in the second half and although bringing it close at times, the Thunderwolves could not capture the lead, losing 80-67.
Coach Jon Kreiner:
"Tough start to the game but proud of how we fought back to get it to 6. When Leashja went out with an injury I was happy how we kept battling and finding ways to score. We competed tonight. Leashja was great but the main thing is we got some great experience against one of the top teams in Canada."
Leashja Grant was taken out in the third quarter with an injury but came back in the fourth and finished the game off with an impressive 28 points, 15 rebounds.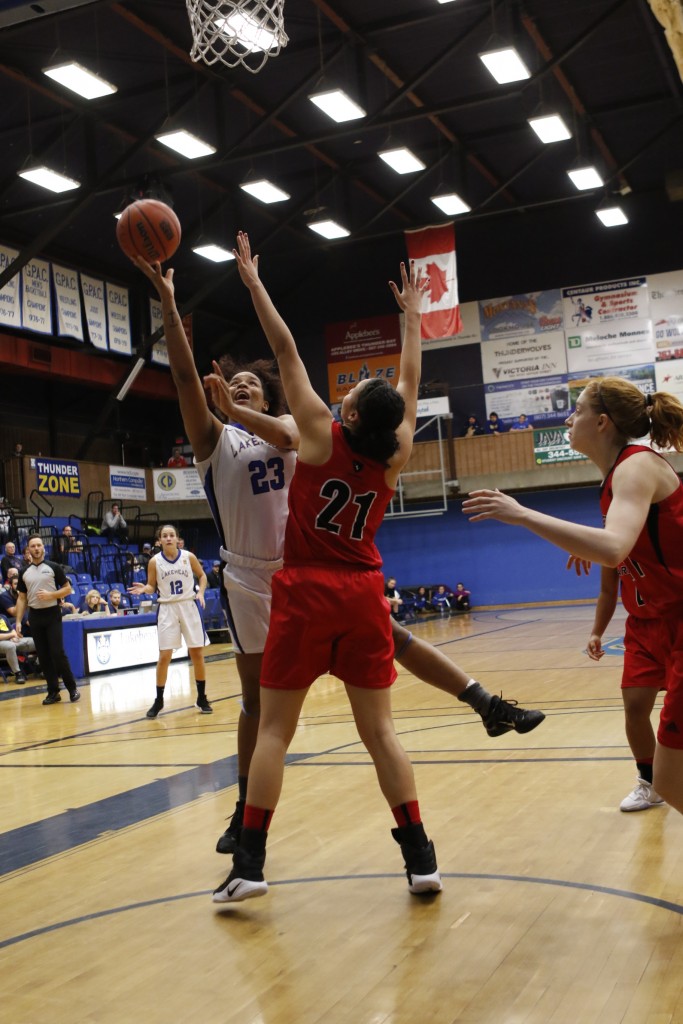 Nikki Ylagan had 13 points and Jerika Baldin had 5 assists and 6 rebounds.
The Thunderwolves take on Ottawa (3-4) tomorrow at 6pm in the Thunderdome.
Weekend Schedule
Saturday, November 25 vs Ottawa @ C.J Sanders Fieldhouse
6:00pm – Women
8:00pm – Men
Games will be broadcasted via OUA.tv
photo credit: Jarron Childs