Thunderwolves VS Guelph Gryphons
November 6, 2015
6:00 pm - 8:00 pm
Thunder Bay
LU Fieldhouse
Thunderwolves
Guelph Gryphons
53
65
Game Review
Women's Hoops defeated 65-53 by Guelph
Hugh Mullally | Basketball (W)
The women's basketball team dropped a 65-53 decision to the Guelph Gryphons Friday evening.
Lakehead got an early boost from Bridget O'Reilly, who connected on two early 3-pointers in the first quarter, but for most of the first half, buckets were hard to come by for the 'Wolves, who totalled just 22 points in the first half.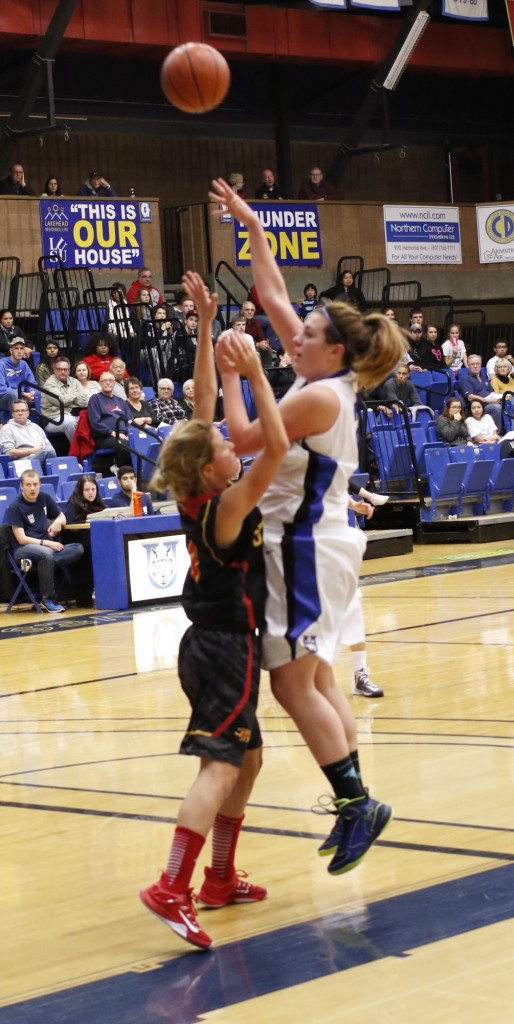 Guelph meanwhile got early points from Abbey Clarke, who went 2-for-2 from the outside, and helped the Gryphons to a 37-22 halftime lead.
Lakehead did show signs of life in the third quarter, equalling their first half offensive output in just 10 minutes. The surged pulled them with five, trailing 49-44 after three quarters.
The 'Wolves got a great game from Gillian Lavoie, who scored 14 points with 11 rebounds and 2 steals on 6-of-8 shooting.
Guelph's Kate MacTavish led with 13 points and 7 rebounds.
Guelph opened the fourth with a run of their own and would soon extinguish any hope of a T-Wolf comeback.
"Tough one tonight. After a great start we really struggled to score the ball," said coach Jon Kreiner. "We responded well out of the half but overall we just got down too much and couldn't get over the hump. We are a young team with some injuries to key players so we will see some inconsistencies, but we need to regroup and bounce back tomorrow."
The teams rematch tomorrow at 6pm.
Webcast available via OUA TV.  Audio broadcast available via LU Radio, 102.7FM