Thunderwolves VS Manitoba Bisons
October 14, 2016
7:00 pm - 9:00 pm
Thunder Bay
LU Fieldhouse
Thunderwolves
Manitoba Bisons
75
66
Game Review
The Lakehead Women's Basketball team pulled out the win tonight 75-66 over the University of Manitoba Bison's.
Box score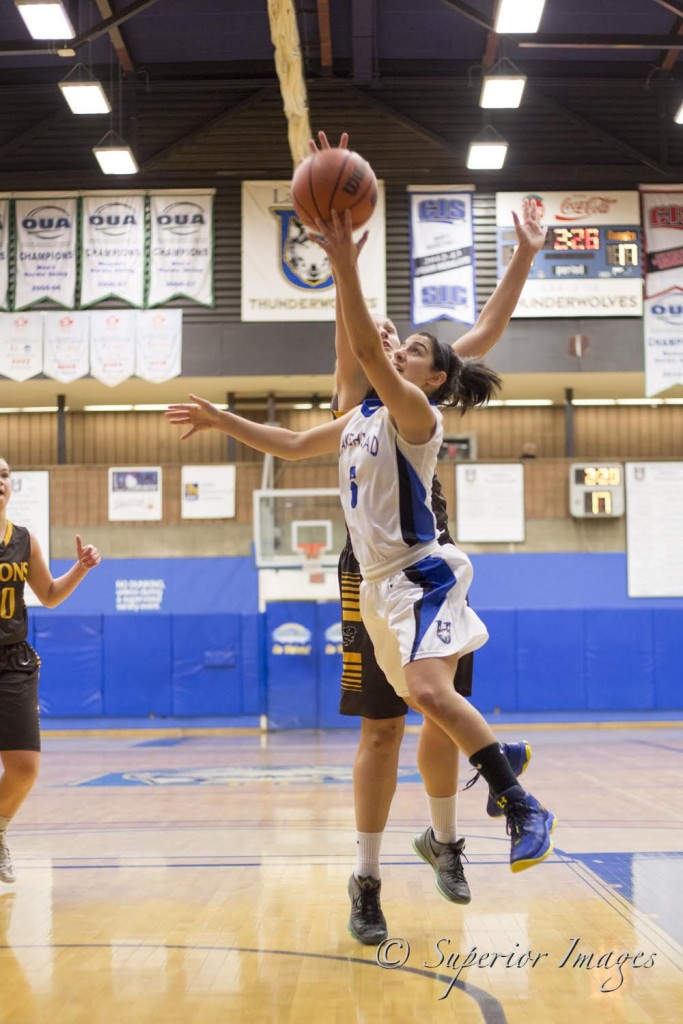 "A tale of two halves but credit to Manitoba for playing very well and shutting us down in the second quarter," comments Coach Kreiner. "We never looked at the hoop, we didn't attack and took bad shots."
Both teams started the game well and at the end of the first quarter, the Bison's were up by 2 and kept the momentum going into the second quarter, playing strong D and maximizing on Lakehead's mistakes. Lakehead struggled in the second quarter only scoring 3 points total. By half, Manitoba was up 16 but the 'Wolves did not give up. The women came out strong scoring 32 points in the 3rd quarter compared to Manitoba's 11. The 'Wolves were able to keep their lead and finish the game strong.
"In the second half, our pressure D created turnovers but we were much more aggressive overall. It should be an interesting rematch tomorrow."
Cassandra Soulias led the 'Wolves with 20 points. August Ricketts was strong in the paint with 16 points and 6 rebounds and Jerika Baldin with 9 rebounds.
Bison's Nicole Konieczny played well with 16 points and 8 rebounds and Rebecca Potter also had 15 points respectively.
The 'Wolves will prepare to come hard tomorrow and play a full game against the Bison's in this double header exhibition weekend.
Webcast available
Tip off at 7:00pm