Thunderwolves VS Nipissing Lakers
November 11, 2017
6:00 pm - 8:00 pm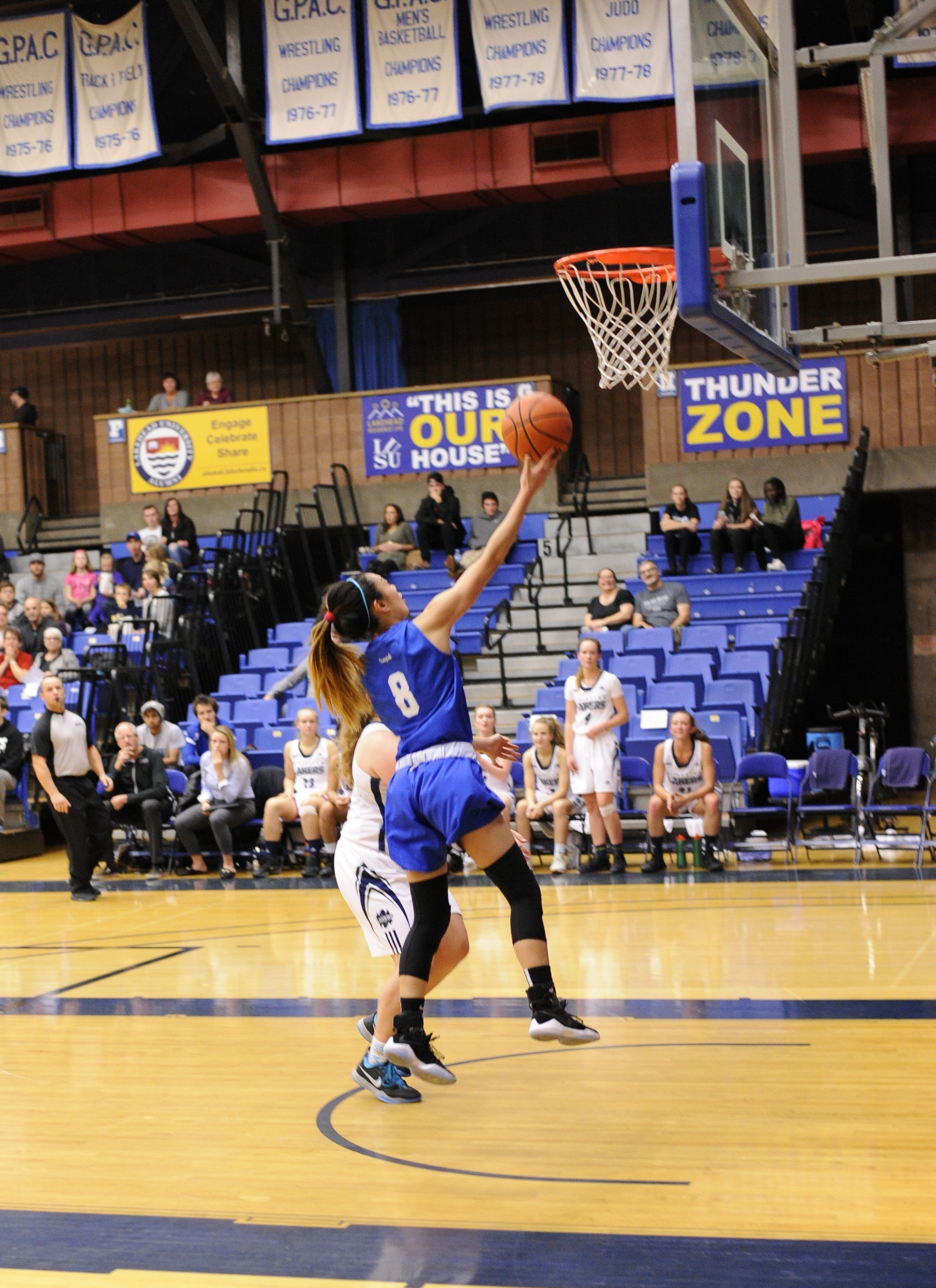 Thunder Bay
LU Fieldhouse
Thunderwolves
Nipissing Lakers
74
42
Game Review
The Lakehead women's basketball team (3-1) won 74-42 against the Nipissing Lakers (1-2) on home court tonight.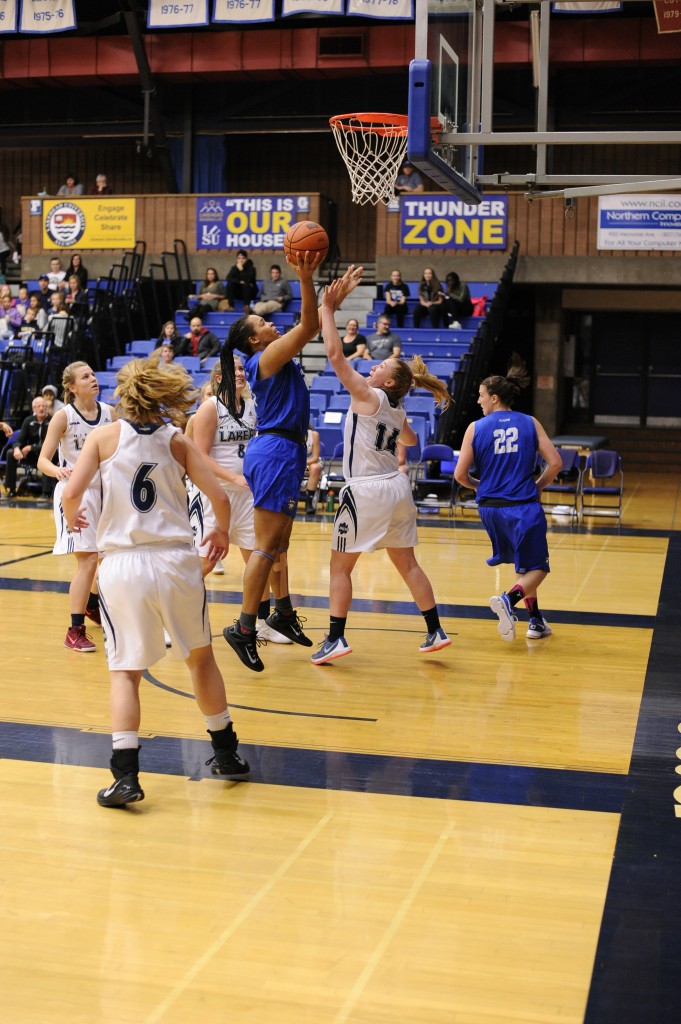 The Wolves started the game with high intensity and tough defence putting on some full court pressure. Lakehead was able to force Nipissing to turn the ball over resulting in some easy transition points that pushed a big lead for the Wolves.
Lakehead held Nipissing to just 16 points in the first half and continued their momentum until the final buzzer.
Lakeheads' 2017 rookie of the year, Nikki Ylagan had a big night with 17 points, 4 steals and 2 assists.  Leashja Grant had 14 points, 10 rebounds and Tianna Warwick-Dawkins put up 10 points.
Coach Jon Kreiner:
"Another good team win. We needed our pressure defence to pull this one off as Nipissing did a good job holding Leashja and Lily in check. Nikki also sparked us against Nipissing's zone with 15 first half points. We need to not get frustrated when things don't go 100% our way but we responded well."
The Thunderwolves are back on the road next weekend and will face the Algoma Thunderbirds in a double header.