Thunderwolves VS Queen's Gaels
November 25, 2016
6:00 pm - 8:00 pm
Thunder Bay
LU Fieldhouse
Thunderwolves
Queen's Gaels
61
68
Game Review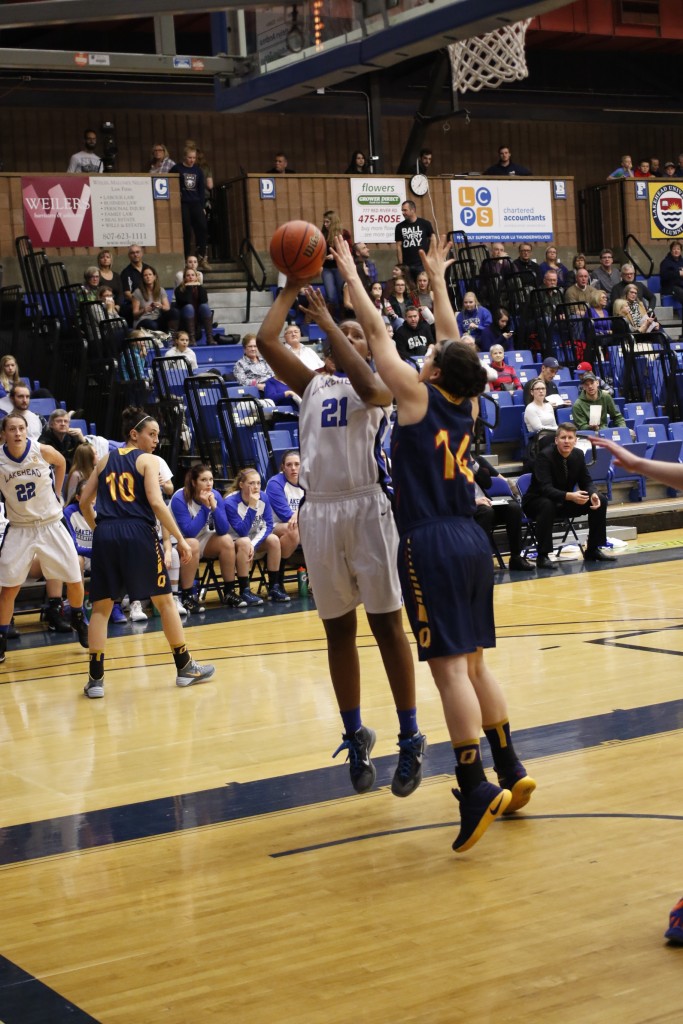 Box Score
The Lakehead women's basketball team came up short to Queen's University tonight 68-61.
"Our ladies competed extremely hard tonight" – Coach Kreiner
The game started with high energy and a fast paced style of play by both teams. The 'Wolves became slightly down by the end of the first quarter, 12-8, which carried on into the second quarter where they found themselves to be down 11. The 'Wolves fought back with some tough defense and crucial baskets that put them only trailing by 4 at the half, 33-29.
Going into the third quarter, Queen's began to pull away again in the first few minutes extending their lead by 10 points. Once again playing catch up, Lakehead was able to bring it within 6 points at the end of the fourth, 50-44.
Similar story for the fourth quarter as Lakehead tried to narrow Queen's lead but the 'Wolves found themselves running out of time and lost 68-61.
"Queen's is the leading scoring team in the OUA and leading rebounding team in the country. We battled and did all we could defensively and did a great job on the boards but down the stretch Queen's got a few key offensive boards and we didn't make the best decisions", commented Coach Kreiner after the game.
August Ricketts was big in the paint with 12 points, 5 rebounds and 2 steals. Katelyn Zen had 11 points and Rachel Webber had 9 points, 8 rebounds.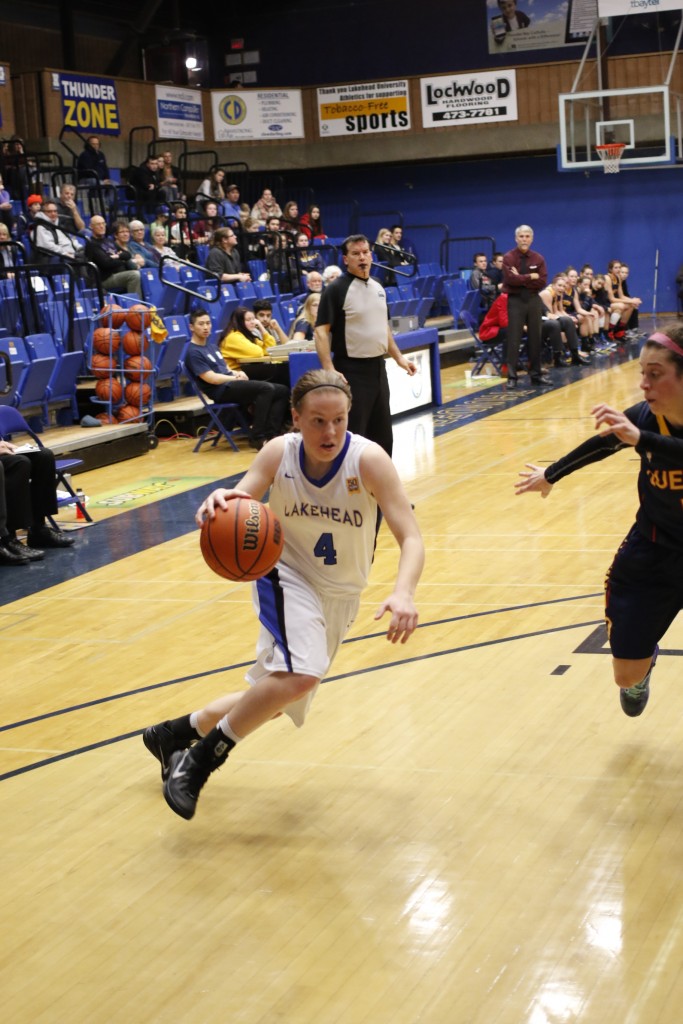 Queen's Marianne Alarie led her team with 22 points.
"I am proud how we are battling some of the top teams in the country but we can't get down as much as we do at times and play a more consistent game." – Coach Kreiner
The Thunderwolves will take on York tomorrow at 6:00pm in the Thunderdome
Webcast will be available via OUA TV