Thunderwolves VS Western Mustangs
November 18, 2016
6:00 pm - 8:00 pm
Thunder Bay
LU Fieldhouse
Thunderwolves
Western Mustangs
71
76
Game Review
The Lakehead women's basketball team (1-3) came up short tonight 76-71 against the University of Western Ontario (4-0).
"Tough start tonight", commented Coach Kreiner after the game. "We didn't come out to compete for lose balls and Western came out understanding how important this game was, like a veteran should."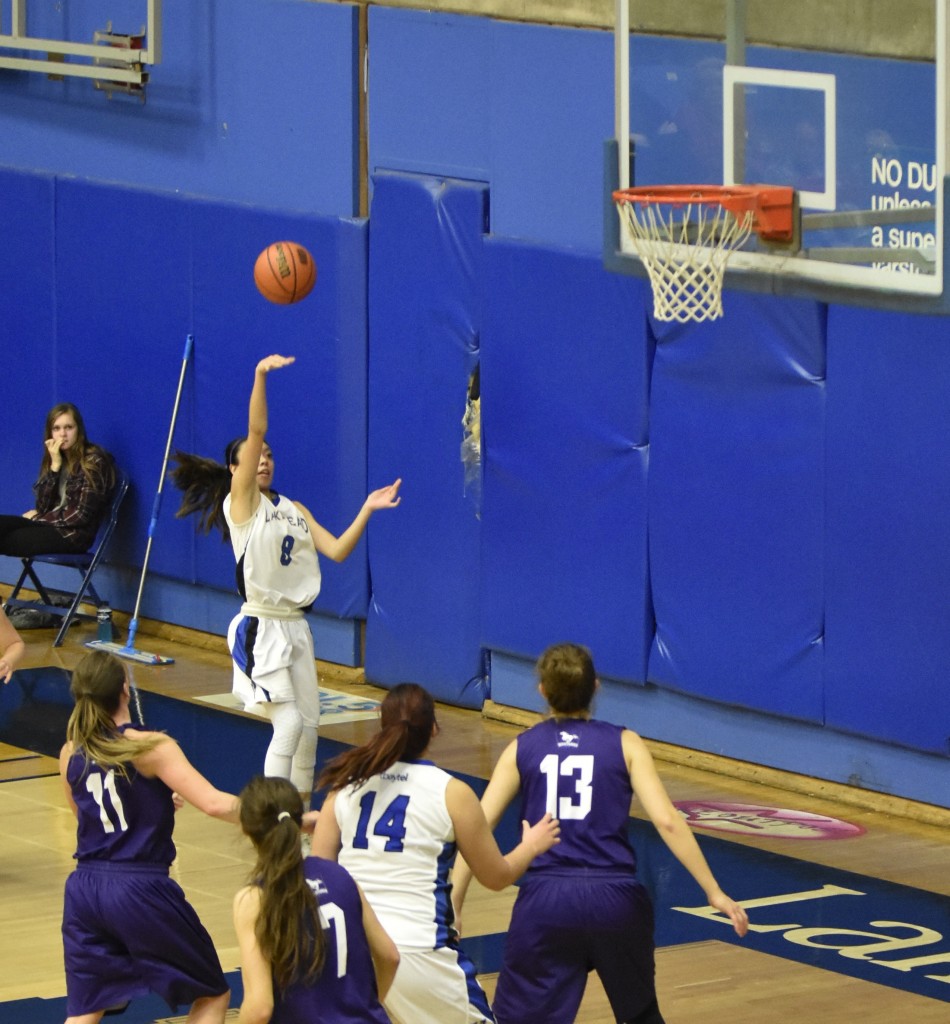 It was a slow start for the Thunderwolves as the Mustangs went on an 11-0 run in the first quarter. Lakehead was able to bounce back with Bridget O'Reilly hitting a three-pointer at the end of the quarter, putting the 'Wolves down only 3 at 19-16.
Similar start to the second quarter, with the Mustangs beginning to pull away. Lakehead finished the half down 43-30.
Nikki Ylagan opened the third quarter with a big three and lay up. Now with the momentum, the 'Wolves fought their way back to a 5 point difference and outscored the Mustangs 18-10 in the third quarter.
With a score of 53-48 going into the fourth quarter, the Mustangs quickly pulled away in the first few minutes. Now down 12, Lakehead again fought their way back making it a 3-point game with 3 minutes left. Nikki Ylagan and Jerika Baldin hit two big threes in the last 20 seconds but the 'Wolves were unable to take the lead and the Mustangs won the game 76-71.
First-year Nikki Ylagan led the Thunderwolves with 18 points and 5 assists. Ylagan was 4-8 from the three-point line and hit some very crucial shots. Bridget O'Reilly was also strong with 17 points and 4 rebounds and Daron Mainville contributed 14 points, 7 rebounds.
Mackenzie Puklicz led the Mustangs with 27 points and 5 steals.
"There were some positives during our comeback (Freshmen Nikki Ylagan's 18 points and Lily Gruber-Schulz 3-3 from the field and 4 rebounds) but we will need to be a lot better Sunday against Windsor."- Coach Kreiner
The next Lakehead women's basketball game of the weekend will be November 20 at 2:00pm against Windsor in the Thunderdome.
Webcast of these games will be available via OUA TV
Sunday November 20
Women vs. Windsor @ 2:00pm