Thunderwolves VS Windsor Lancers
November 20, 2016
2:00 pm - 4:00 pm
Thunder Bay
LU Fieldhouse
Thunderwolves
Windsor Lancers
74
62
Game Review
The Lakehead women's basketball team (1-4) lost to the University of Windsor Lancers (4-0) this afternoon, 74-62.
"I Thought we came out to compete today" – Coach Kreiner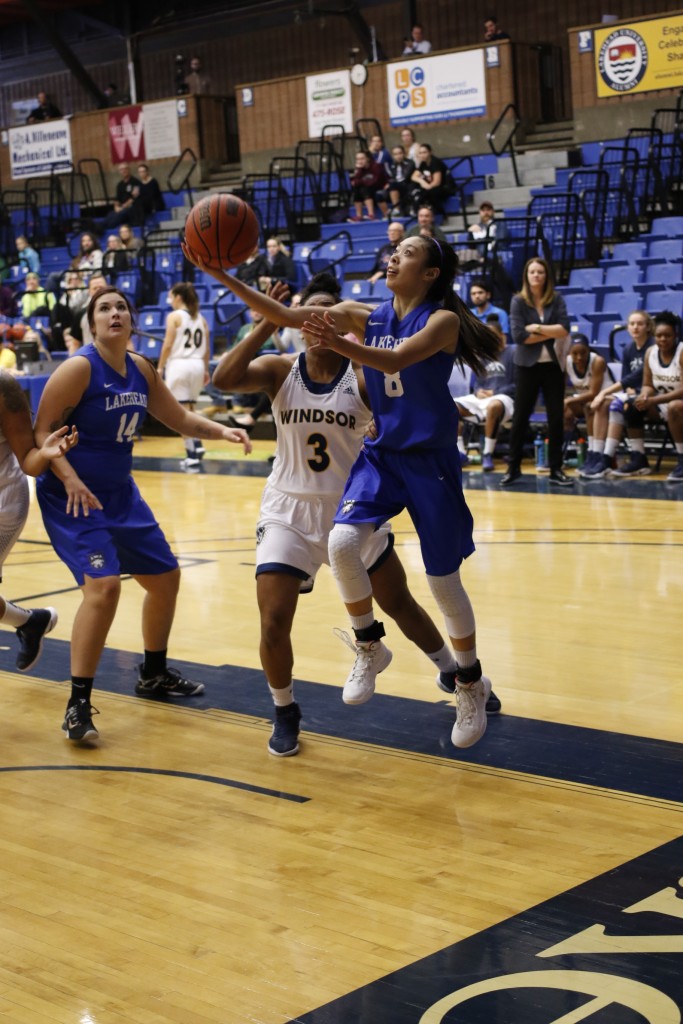 Lakehead started the game strong with lots of energy and hustle and had a lot of great looks to the basket but missed some layups that put them down 20-16 at the end of the first quarter.
Windsor started the second quarter with a 9-0 run and the 'Wolves were able to bring in within 5 but lost it with a couple easy lay ups from the Lancers. Lakehead finished the half trailing 36-27.
Lakehead fought back in the third quarter making it a 4 point game but the Lancers answered back with a 14-0 run, hitting 3 back to back three pointers that put the 'Wolves down 59-41 at the end of the third.
Nikki Ylagan opened the fourth quarter with a big three hoping to get the momentum going of her team. Although Lakehead outscored Windsor 21-15 in the fourth quarter, they were unable to catch up to Windsor's lead and lost the game 74-62.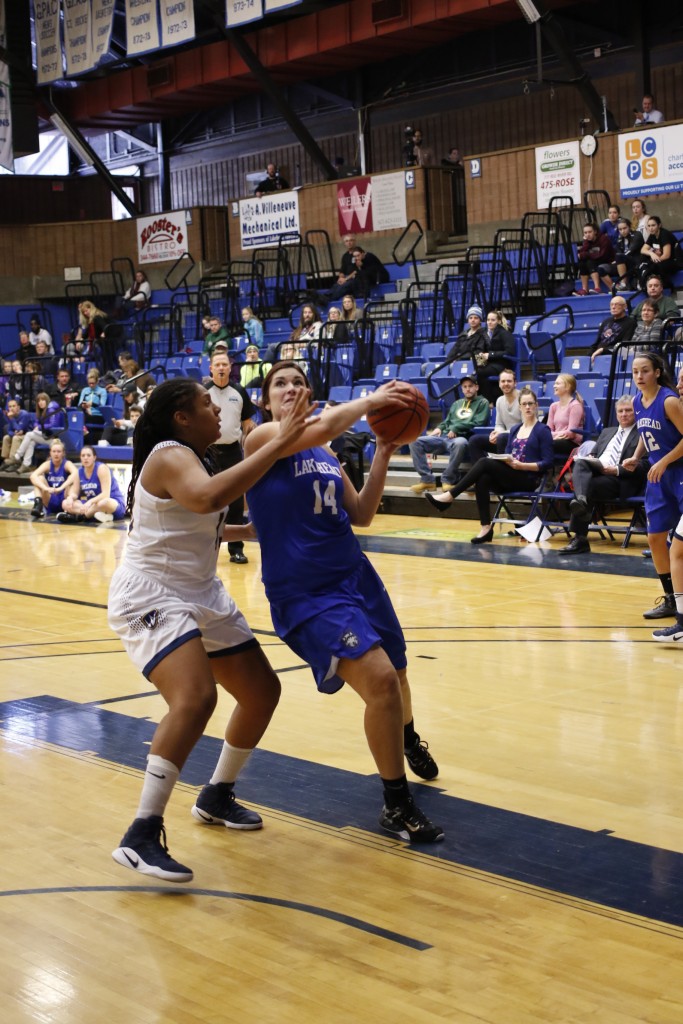 "I thought at times we played at a high level but Windsor hit us with three big runs that included offensive boards and defensive stops that lead to layups in transition. Carly Steer really hurt us off Windsor's bench."-Coach Kreiner
Nikki Ylagan once again stepped up, scoring 21 points. Bridget O'Reilly had 11 points and Daron Mainville contributed 9 points, 4 rebounds. First year Lily Gruber-Schulz also played well with 5 rebounds and 2 steals.
Carly Steer led the Lancers with 16 points and 2 steals.
Coach Kreiner:
"Proud of our Rookie Nikki Ylagan and how she's taking advantage of her opportunity to play with all our injuries. She's a smart and skilled offensive player and played against two quality teams this weekend like she's been doing it all her life. Lily Gruber-Schulz, another rookie, did an excellent job for us tonight, while Daron Mainville is getting better and better with every game."
"We have to regroup and get ready for #7 Queens and York next weekend."
Lakehead will play at home against Queens and York on November 25 and 26.