Thunderwolves VS Waterloo Warriors
February 17, 2017
6:00 pm - 8:00 pm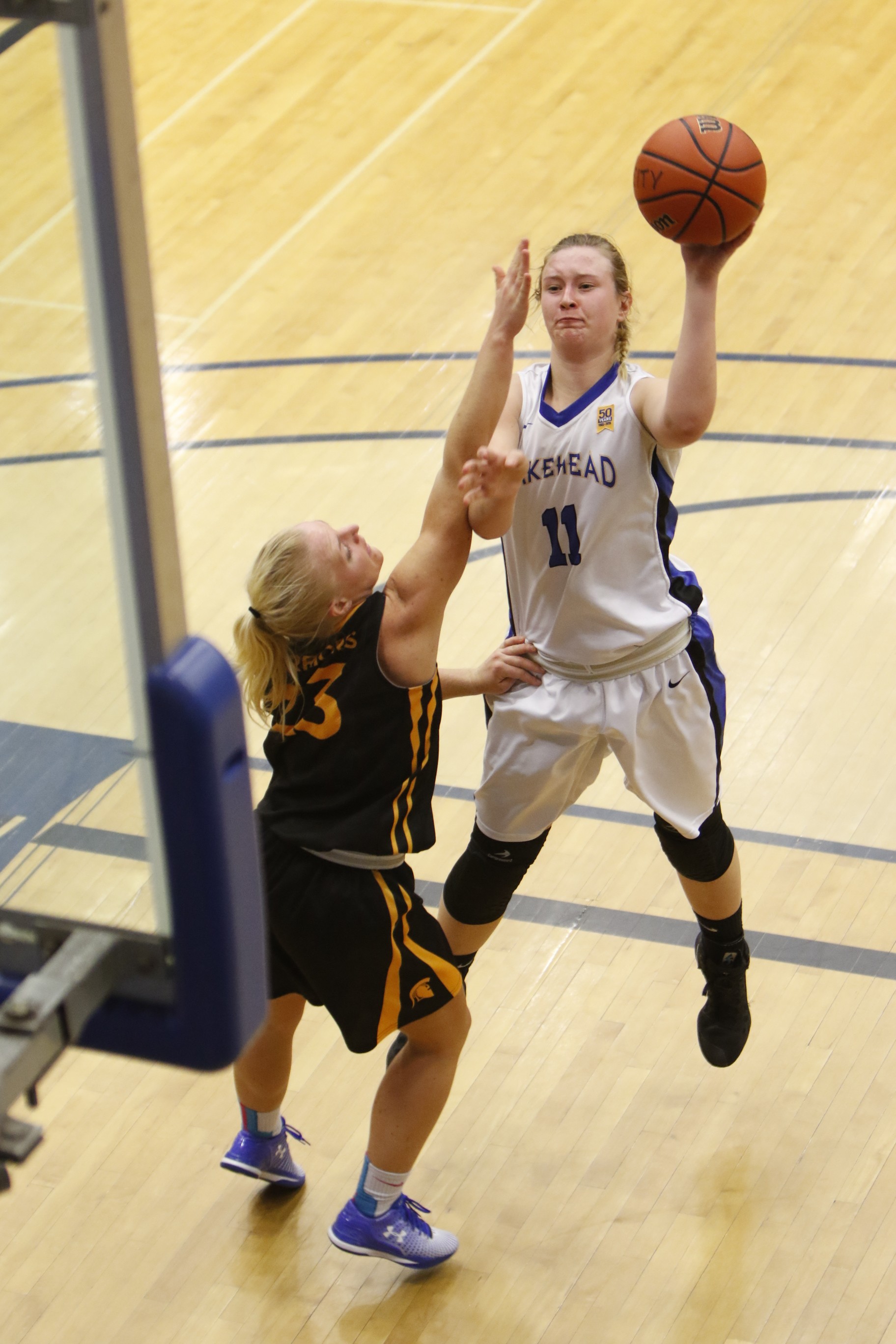 Thunder Bay
LU Fieldhouse
Thunderwolves
Waterloo Warriors
61
41
Game Review
The Lakehead women's basketball team (8-10) took down the University of Waterloo Warriors (5-14), 61-41 tonight in the Thunderdome.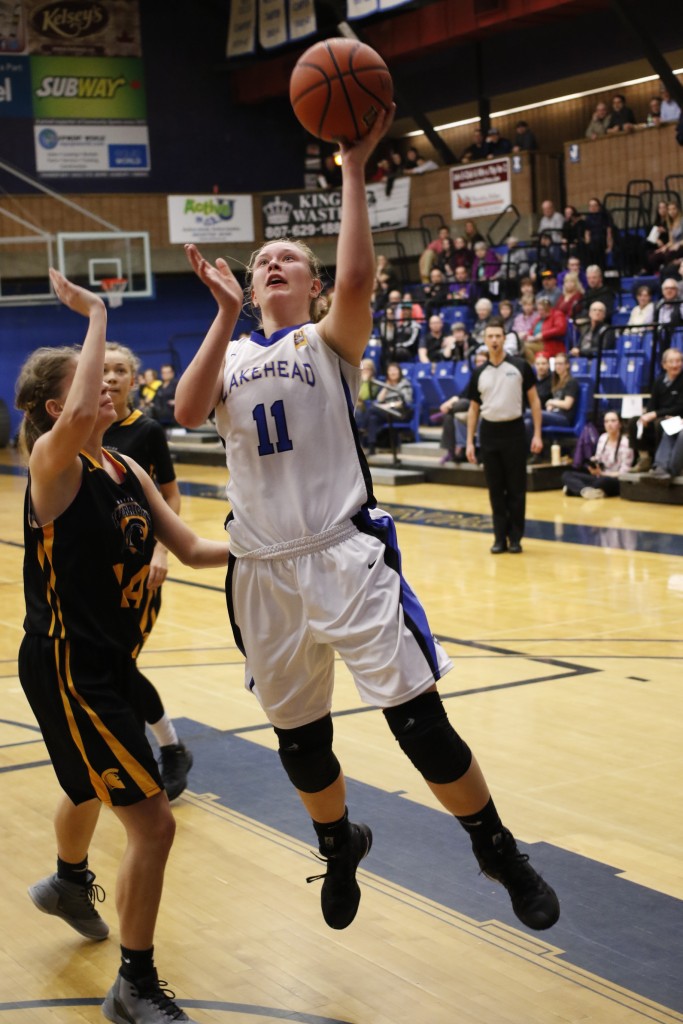 The Thunderwolves dominated the Warriors in the first quarter, starting off on a 10-0 run. The 'Wolves continued their lead and finished off the quarter with a 19-6 lead.
Waterloo bounced back in the second quarter with a quick 8 point swing and outscored the 'Wolves 19-11 that put the Warriors down only 5 going into the half at 30-25.
Lakehead put on a pressure defence in the third quarter that the Warriors struggled with. The Thunderwolves held the Warriors to only 4 points in the third quarter. The 'Wolves continued their strong defense for the rest of the game and scored 31 points in the second half, compared to Waterloos 16.
 "Super proud of Lily. She brought great energy and hustle and was by far our best player tonight. Rachel made a huge impact on the defensive end and overall we did just enough, just well enough on offense. Our defense was pretty good tonight. We had a blip in the second quarter but I thought our girls executed for the most part defensively. Laurier will be a tough test tomorrow, we will need to come ready to defend against a very good offensive team." – Coach Kreiner
Lily Gruber-Schulz led the 'Wolves with 20 points, 7 rebounds. Bridget O'Reilly was strong with 15 points, 6 rebounds and Rachel Webber had 8 points, 5 steals. Jerika Baldin dished out 8 assists and 10 rebounds.
The Thunderwolves will host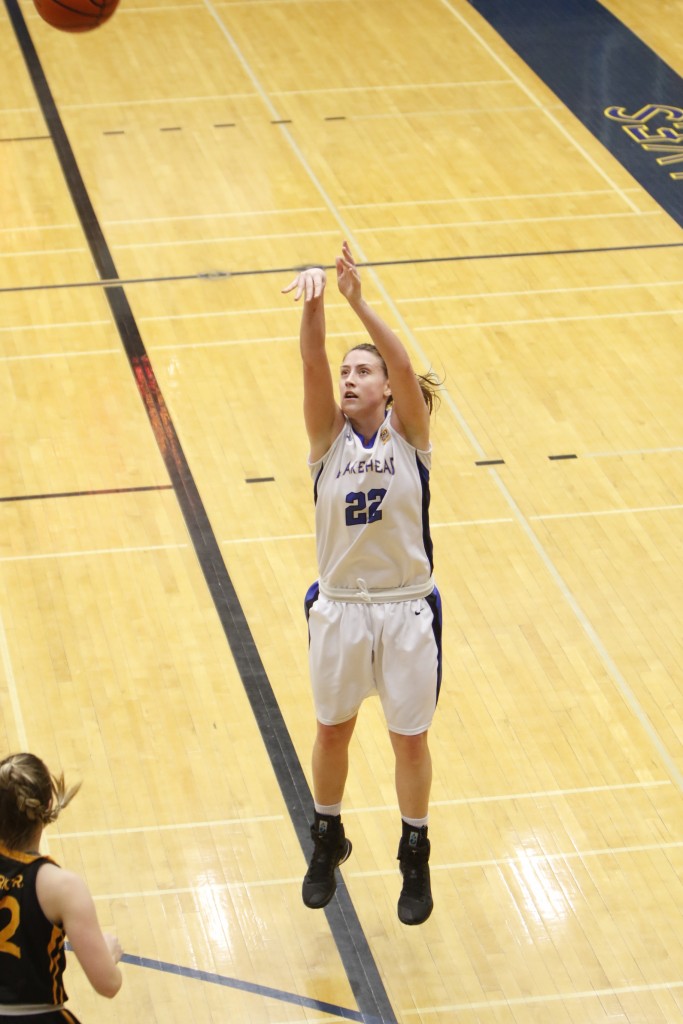 the Laurier Golden Hawks tomorrow at 6:00pm in their last home game of the regular season where they will also honour their graduating seniors. If the Thunderwolves can pull off the win tomorrow night, they will host a preliminary playoff game next Wednesday.
Webcast will be available via OUA TV
Weekend Schedule
Saturday, Feb 18 vs. Laurier @ C.J. Sanders Fieldhouse (Seniors Night)
6:00pm – Women