Thunderwolves VS Winnipeg Wesmen
October 7, 2016
12:00 pm - 2:00 pm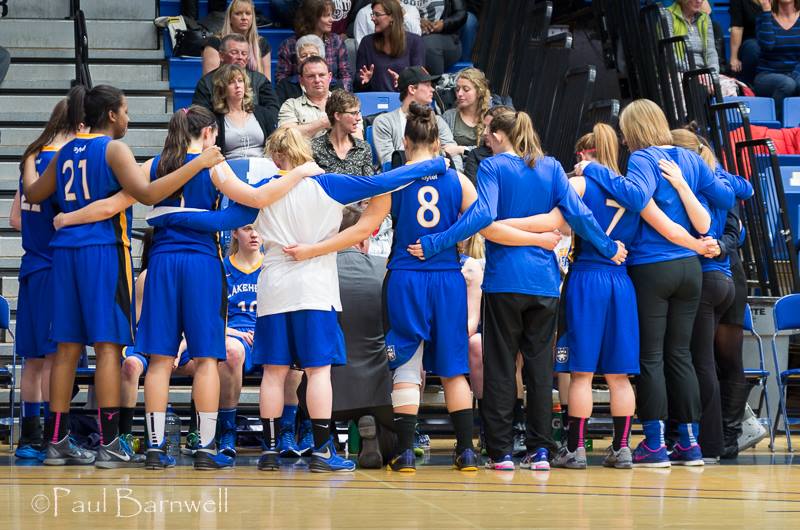 Winnipeg, Man.
Duckworth Centre
Thunderwolves
Winnipeg Wesmen
63
72
Game Review
The Women's Basketball team lost their first game of the weekend 72-63 to the University of Winnipeg Wesmen.
The 'Wolves started out tough finishing the first quarter down by 1 but found themselves chasing the Wesmen for the rest of the game.
"We played well at times but always found ourselves battling back," commented Coach Kreiner. "Winnipeg made runs on us all game off our turnovers".
By half time, the score was 33-29 with the 'Wolves trailing by 4. Lakehead held the Wesmen 63-60 with 3 minutes to go, but were unable to stay close.
Both teams shot well from outside the 3-point line hitting 6 threes each, with Lakehead's Bridget O'Reilly hitting 4 total. Lakehead was 13-20 from the free throw line while Winnipeg was 14-18.
According to Coach Kreiner, a major difference in the game was the 20 turnovers Lakehead had and the fact that Lakehead took only 48 shots compared to Winnipeg's 58.
Daron Mainville was a strong force for Lakehead with 15 points followed by Bridget O'Reilly with 14.
"We played a bit hectic today and struggled against Winnipeg's trap defense. That's three games in a row now that we played too hectic and undisciplined, so hopefully we can improve and learn from it". – Coach Kreiner.
Tomorrow is a new day for the Thunderwolves as they face Manitoba at 7:00pm.