The Hangar
This 50,000 square foot facility hosts a 200 metre track, pro-grade artificial turf field, cardio and weight training areas and aerobics room. Access to the Concussion Clinic, Orthopedic surgeon and massage therapy can be found in Lakehead Athletics' Sports Medicine Clinic. The clinic is open to the public and can be accessed through its own entrance at the back of the Hangar.
Location: 955 Sanders Drive (Main Campus Athletics Centre)
Parking Information: The closest parking lot to the Wolf Den is G1. Parking Permits or Hourly Payments are required from 7 am to 9 pm, Monday to Friday. Weekends & Holiday Parking is free. Permits are available at the Wolf Den Front Desk for Facility Members, or can be purchased through the Honk Mobile app. Further details regarding parking can be found on the security website. 
Rental Inquiry Request: Contact our Rentals Team at rentals.athletics@lakeheadu.ca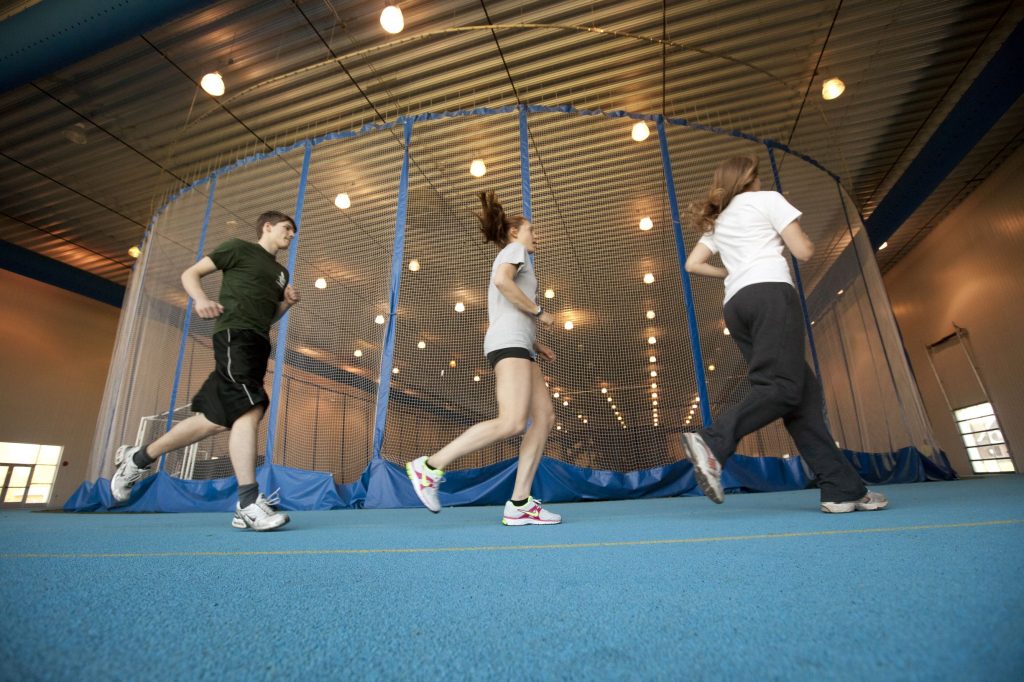 Hangar Track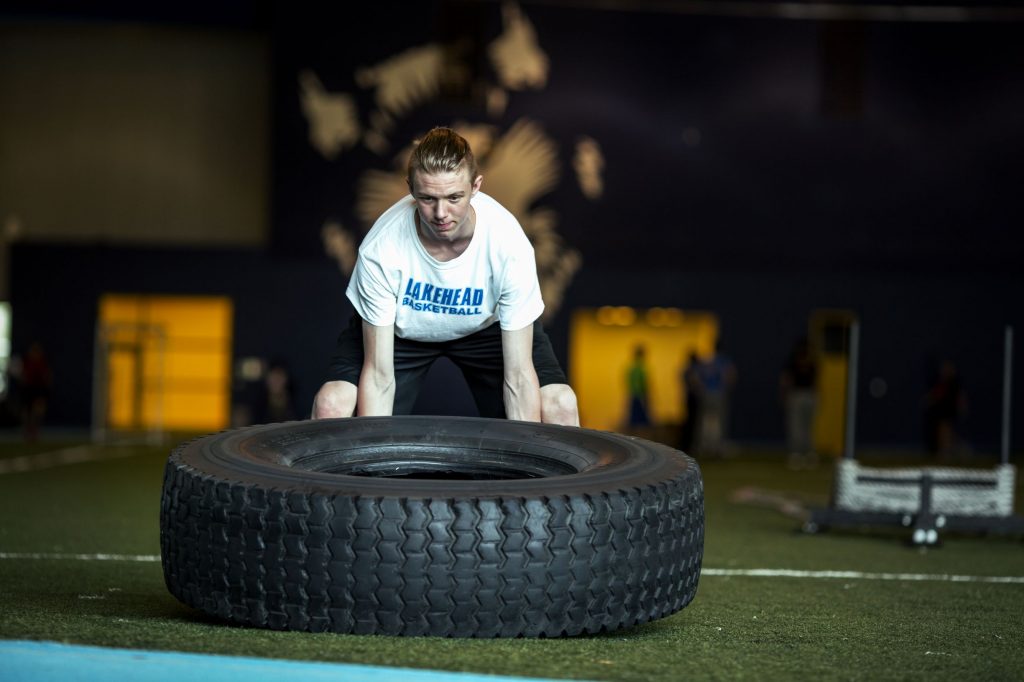 Workout Equipment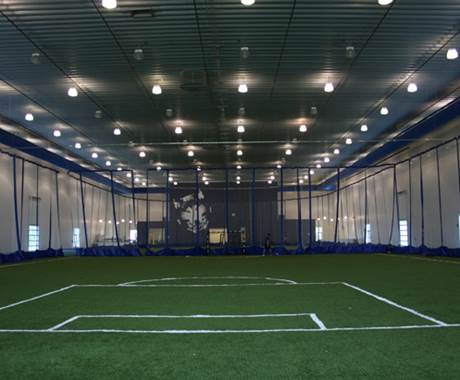 Field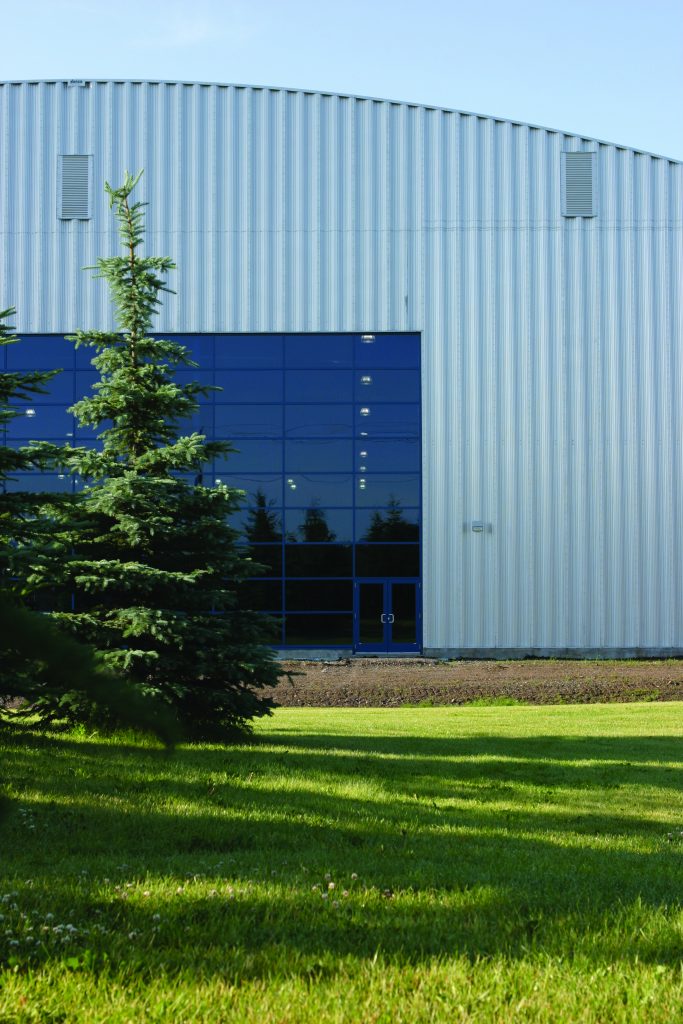 Exterior
Hangar Track

Workout Equipment

Field

Exterior