Get To Know Women's Varsity Basketball's Lily Gruber-Schulz
This week the Thunderwolves are excited to put the spotlight on a member from the women's basketball team. Lily Gruber-Schulz talks about what made her choose Lakehead, how she trains for the upcoming season and some of her favourite memories with the Thunderwolves!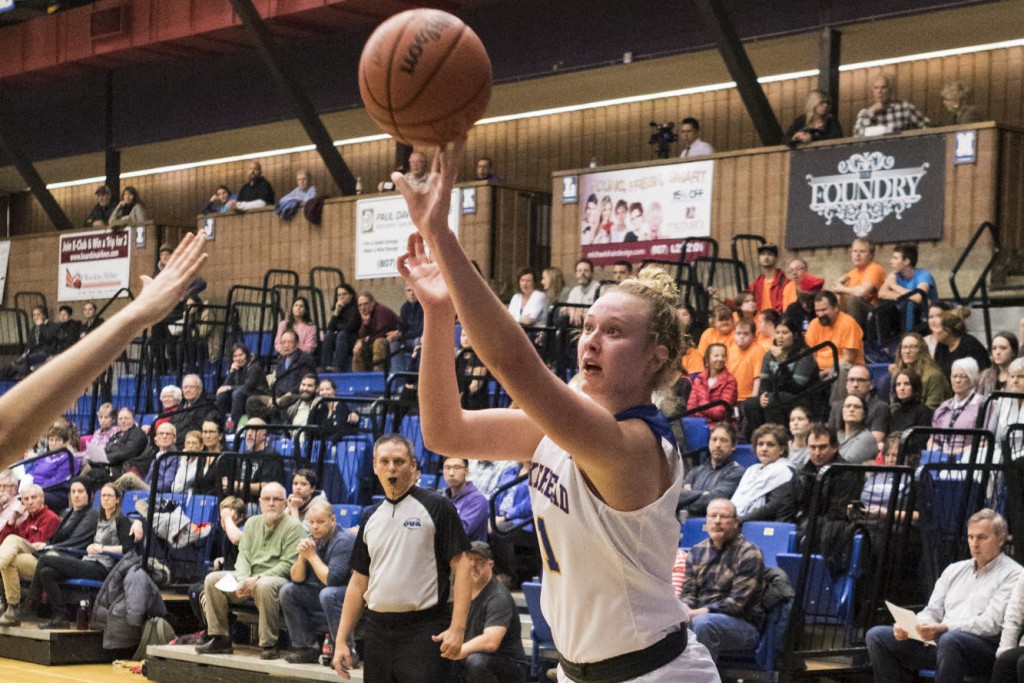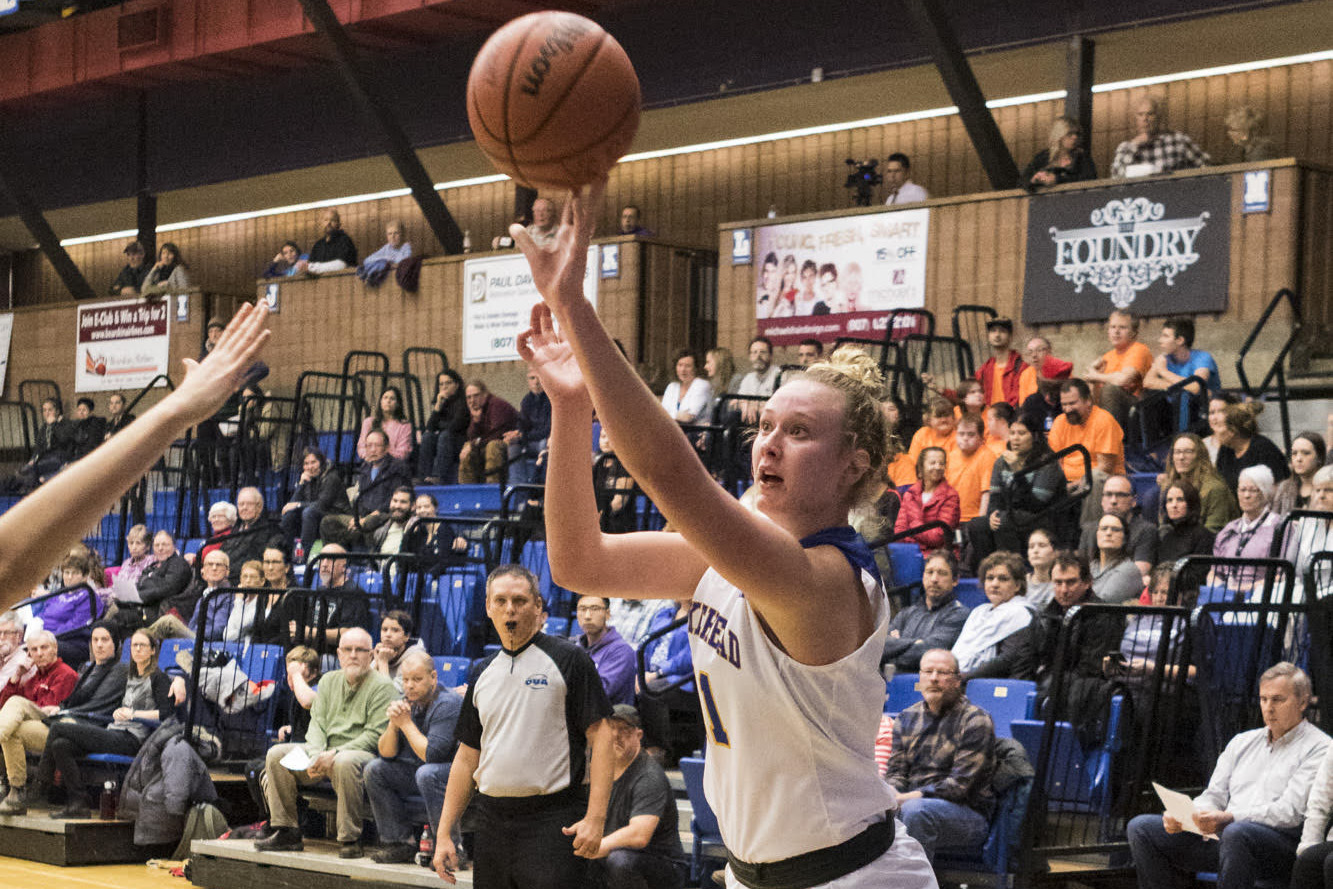 Name: Lily Gruber-Schulz
Sport: Women's Basketball
Program: Psychology 
Year: Going into year four
Q: How long have you been playing basketball? 
A: Since I was in seventh grade so for almost 10 years.
Q: What is your favourite thing about playing basketball?
A: Competition. I am a very competitive person who likes to win…scratch that loves to win. Basketball has so many aspects about it that are competitive, down to every possession. 
Q: What is your favourite basketball memory NOT WITH the Thunderwolves?
A: My favourite non-Thunderwolves related basketball memory is from high school when my team went down to Florida to play at nationals. 
Q: What is your favourite basketball memory WITH the Thunderwolves?
A: In my second year, the team went to Florida and played some teams down there. We did beach workouts and training sessions in the gyms down there and even saw an NBA game. It was a great team-building trip. I guess Florida is the place to build memories.
Q: What made you choose basketball as your sport?
A: I love how fast paced the game is. There are always so many things happening. You have to have skills on both the offensive and defensive end. It is a lot to think about and that's what makes it the most fun for me.
Q: Why did you choose to come to Lakehead and play for the Thunderwolves?
A: When I came on my recruiting trip the environment of the school and the team just seemed like somewhere that I belonged. I think when you know, you know.
Q: What are some of your goals for the upcoming season?
A: Last year I had a few injuries that were minor setbacks. This year I am hoping to come back stronger and faster. With all of the training I have done in the off season it should be a very attainable goal. I feel more mentally and physically prepared for a season than I ever have before.
Q: How do you train over the summer? 
A: We have on court skill developments with Coach twice a week, and scrimmage twice a week. Lifting in the weight room three to four times a week and for myself low impact cardio three times a week.
Q: What is the best thing about being a student-athlete?
Getting to play a sport you love while you get a degree.
A: What is the hardest thing about being a student-athlete and how do you deal with it?
Q: One of the hardest things about being a student-athlete is the time management. Fitting practice, shooting, film and lifting all onto of going to class full time can be a little demanding. Finding time for all that along with whatever class work you may have calls for some serious time management skills.
Q: What is something this sport has taught you?
A: Mental toughness. Even when your body gets tired you have to keep pushing or keep playing. Not just in games but throughout all training. Mental toughness is what gets you to finish that last set even if your body wants to give up, or get up those extra shots even if they aren't going in that day.
Q: Which teammate inspires you the most?
A: Jerika Baldin graduated in my first year but she was the one who inspired me the most. Not only in her work effort on and off the court but also how she carries herself as an individual.
Q: What is your favourite thing to do outside of basketball?
A: Petting Doggies. I don't have one of my own right now cause basketball and school take up too much of my life but I really enjoy dogs of all kinds.
Q: What is your dream vacation destination and why?
A: I would love to go overseas as I have never been. Somewhere like Rome seems the coolest to me.
Q: What was the best summer vacation you've ever had?
A: The summer after I graduated from high school my mom took the family on a camping trip along the northern California coast to see the Sierra Redwoods (trees that are over 800 years old). It was amazing.
Q: What is your favourite summer activity?
A: I love being outside during the summer and enjoying all the nice warm weather.
Q: What is your dream job?
A: I haven't thought much about my career as I have been so focused on getting my degree and playing ball. Ideally, it would be something that involves working with people.
Keep an eye out for the Thunderwovles' next varsity athlete Q&A!