Hajdu Helps Celebrate Women's Basketball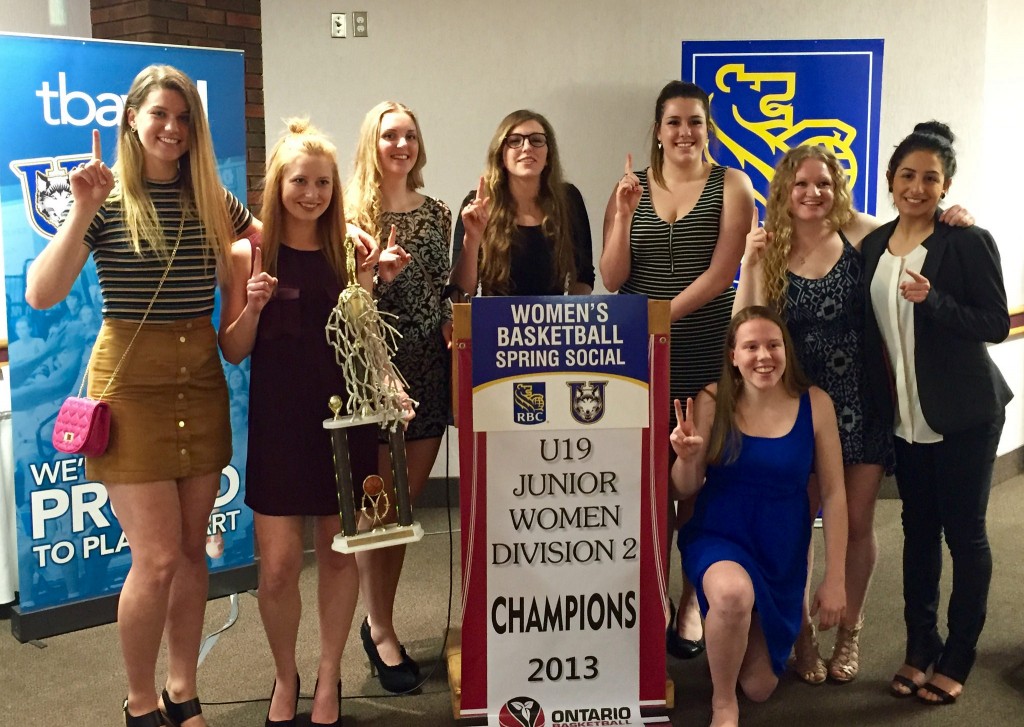 Lakehead Women's Basketball hosted the first ever RBC Women's Basketball Spring Social over the weekend. Local Member of Parliament and the Minister of the Status of Women Patty Hajdu, and RBC Vice President Murray Walberg were on hand to congratulate the Jr Wolves program and its membership.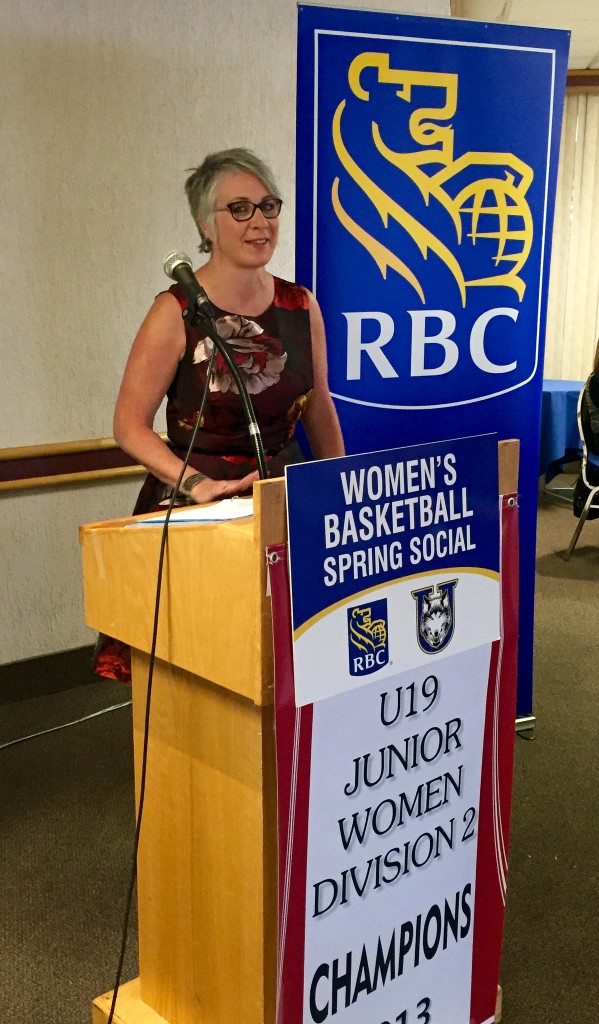 This year marks the 10th anniversary of the Jr Wolves girls' basketball program, which has provided a place for girls and young women to receive unparalleled coaching in Northwestern Ontario and fostered the growth of women's basketball.
"I couldn't be happier with the turnout of our first Annual RBC Women's Basketball Spring Social," said Jon Kreiner. "Minister Hajdu and Murray Walberg spoke very well about the growth of girls basketball in Thunder Bay. We had over 150 people in attendance and it was a great way of celebrating the 10th anniversary of the Jr Wolves."
Led by Lakehead coach Jon Kreiner and assistant Lou Pero, the Jr Wolves program has produced numerous basketball players that have gone on to successful student-athlete careers in the Canadian University (CIS) and College (CCAA) leagues, with many playing for the Thunderwolves. The program includes age groups U14, U16, U18 and 1 or 2 'B' teams every year, offering over 60 young women the opportunity to play competitive basketball in the winter, spring and summer months. The teams compete in games and tournaments locally and in Manitoba, Sault Ste Marie, and Minnesota.
The RBC Spring Social paid tribute to dozens of personal and corporate sponsors, and also honored those who have made significant contributions to the Jr Wolves program over the years. Honorees included Lou Pero, Amanda Stefanile (nee Nesbitt) and the 2013 U18 team, which went undefeated and captured both the OBA D2 Championship and the Minneapolis Youth Athletic Services (MYAS) Championship.