Lakehead University Welcomes 6-1 Eva Guilera to the Thunderwolves Women's Basketball Team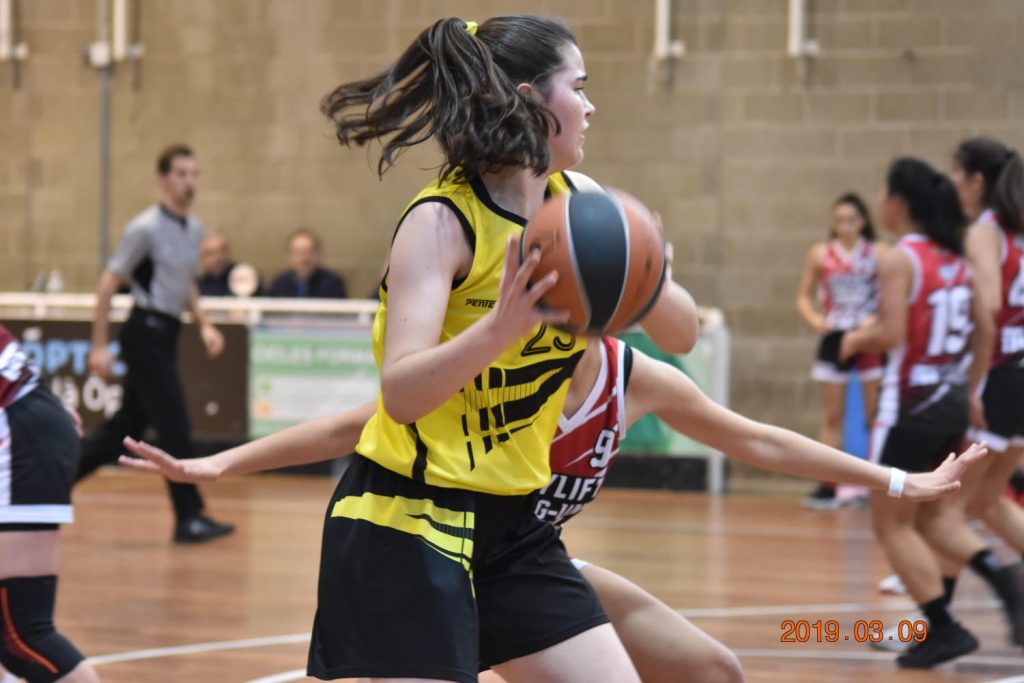 The Lakehead Thunderwolves women's basketball team is happy to announce the signing of Eva Guilera from La Granada, Spain.  The 6'1" post has committed to  studying Electrical Engineering at Lakehead University, entering with a 93% average.
"I am extremely thrilled to have Eva join our team," Thunderwolves Head Coach Jon Kreiner says.  "Eva is a very smart and dedicated young woman who has a strong desire to improve. Eva is an athletic and mobile post who has a very good basketball IQ. She understands how and where to move off the ball on offense and is a very solid defender and rebounder. Eva is an excellent student and an even better teammate." 
Guilera joins the Thunderwolves after success at local, national and international stages which include a Silver medal at Women's U18 International Tournament in 2020 and a Bronze medal at Catalonia Championships in 2018-2019.  Eva is eager to take her talents to Thunder Bay.
"From the very first moment I felt Lakehead was the right place for me and I am very excited to be part of the Lakehead Community. Talking with coach Jon Kreinier I knew playing with their team I will be able to get my game to the next level, which is my principal goal, and that coaches will push my hardest to make that happen."  When it comes to school, Eva feels that "At Lakehead, I can get an excellent education and the opportunities available are amazing, I am so glad to be able to study Electrical Engineering at Lakehead University."
Coach Kim Gispert, of Guilera's current club team, speaks highly of Eva's abilities both on and off the court.  "Eva is a tactically very disciplined player who tends to make good decisions during training and the game. She stands out for her understanding of the game, her predisposition to effort and work and above all I would highlight her infinite ability to absorb new knowledge that later turns into resources for self-management  of her personal improvement. She is very brave in trying and applying everything that comes her way. Her human and personal facet is extraordinary."
"I cannot wait to start coaching Eva," Coach Kreiner adds. "She will leave a very positive and lasting impression on the Thunderwolves program."
Guilera's Accomplishments
– Participated in Penedès – Garraf Detection and Improvement Program 2013-2014 and 2014-2015
– Silver medal at TIM Andorra International Basketball Tournament, earned tournament MVP 2017
– Participated in the Winners Camp in summer 2017
–  Almeda Basket Club 2017-2021
– Community volunteering at Labdoo Catalonia: recycling laptops and loading them with educational applications to bring them to schools in need around the world 2018-2019
– Bronze medal at Catalonia Championships 2018-2019
– Selected at Barcelona provincial selection 2018
– 4th place at Spain Championships 2019
– Top 5 two points scoring player at Catalonia Championship 2020-2021
– Silver medal at Women's U18 International Tournament 2020
– Maximum grade for the "Batxillerat" Research Project: the construction of a robotic hand controlled wireless with a mobile application 2021