LAKEHEAD UNIVERSITY WOMEN'S BASKETBALL SIGNS 5'9″ GUARD ALEXIA GIROUX OF TERREBONNE, QUEBEC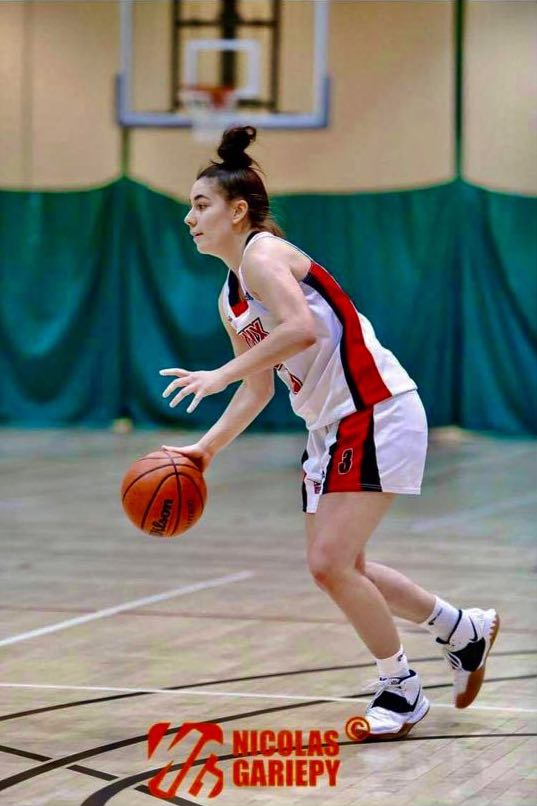 Thunderwolves Women's Basketball is proud to announce the commitment of Alexia Giroux. Alexia played high school for Collège St-Jean-Vianney in Montreal, followed by three years at CEGEP Édouard-Montpetit, Division 1, in Longueuil, Quebec.
Alexia's coaches expressed positive experiences both on an off the court with the recruit.  Former coach, Jeff Claude François, noted that "Alexia is a dedicated and passionate young woman. She came in 3 years ago with the goal of playing university ball and she worked her tail off through ups and downs to get there. She's been a role model for the younger players coming in by her work ethic and I hope she brings that with her. I wish her all the best and I couldn't be more proud of Alexia!"
Collège St-Jean-Vianney's Terry Annilus, Alexia's high school coach, notes that "Alexia Giroux is a pioneer of our CSJV BASKETBALL basketball program. She is the perfect example of perseverance when all the odds are aligned against you. an incredible source of inspiration for all young girls who will want to evolve in sport at St Jean Vianney college. I am extremely proud of her and wish her well in the next steps to come in her career."
Alexia will be studying Gender and Women Studies with the goal of teaching at the secondary level. Alexia started playing basketball at the age of 9 and has a tremendous amount of experience. She considers herself a role model for her peers and cannot wait to suit up and play with her new teammates.
A leader both on and off the court, Alexia has overcome many adverse obstacles to get to where she is now. Limited by a major concussion last season, Alexia was poised to have a breakout year this year but the current pandemic changed those plans.
Lakehead Women's Basketball Coach, Jon Kreiner adds "Alexia Giroux is the perfect first commit for us this year. Over the last few seasons we lost a plethora of shooting, and Alexia instantly helps fill that void. She is a deadly shooter with an elite release. She has good size for a shooting guard and she has a very good basketball IQ. Alexia is a very aggressive defender and sees the floor well at both ends. She has played for a program that competes in the CCAA against tremendous players and has been very well coached in both high school and CEGEP. I absolutely love her demeanor and she exudes confidence in her leadership abilities. She wants to win and is willing to speak her mind to get the most of her teammates. I cannot wait to coach Alexia and she cannot wait to get started!"
Alexia Girous is a very well rounded student-athlete competing and participating in many different sports with much success. Below is a lengthy list of those accomplishments;
-5 athletes of the year nomination during high school
-Champion of a soccer tournament in Spain in 2014, playing for a team 2 years older than me
-Won many horseback riding competitions (Trec)
-Captain of my high school team 2014-2015, 2015-2016, 2016-2017,2017-2018
-Leader of my cegep team 2019-2020, 2020-2021
-Won a basketball tournament in Toronto on 2017-2018, earned tournament MVP
-Helped organize and run many horseback riding shows and competitions
-Participated in the Slam Camp during summer of 2016
-Won high school league championship 2014 & 2015
-Won championship 2014-2015
-Team high school scoring leader every year played (2013-2018)
-Won high school most valuable player 2014, 2015, 2016 & 2017
-Community volunteering: gave food to people in need in the streets, participated in the animation of a Christmas for children in need, participated to a food drive for Christmas
Alexia Giroux shares that "I chose Lakehead because I felt welcome as soon as I spoke with coach Jon Kreiner, I liked his energy and I was really comfortable talking to him. I was very amazed by what Lakehead University had to offer to their students. Also, after I had a few conversations with some of the players of the team, I knew I would fit perfectly with the girls which was really important for me. I'm super excited about next year and I know Lakehead will help me become the best version of myself."