Lluch leads Thunderwolves to win over Lions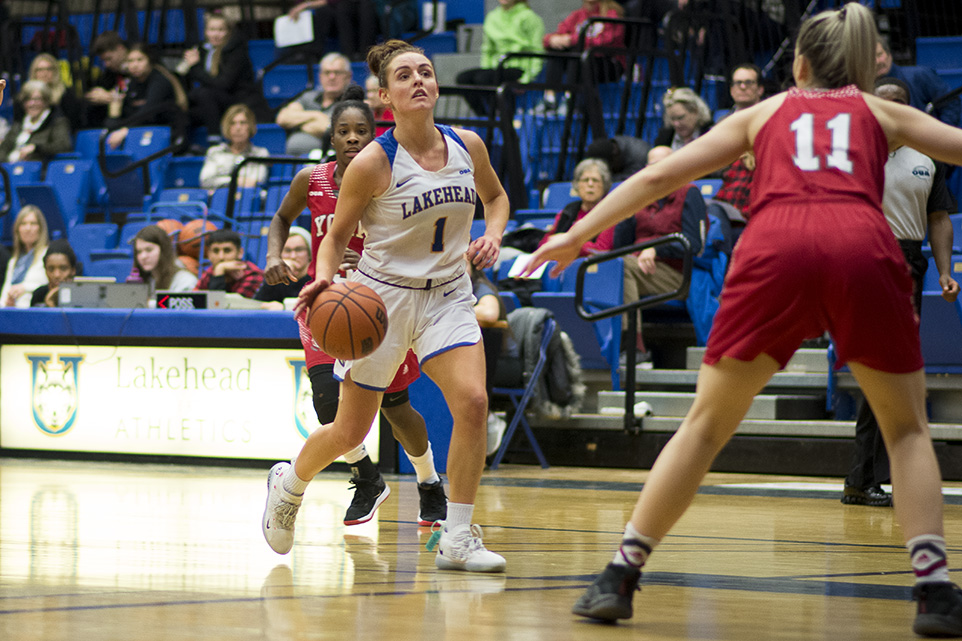 The Lakehead Thunderwolves women's basketball team picked up their second win of the season Friday night after defeating the York Lions 67-66. With the win, the Thunderwolves have improved their record to 2-9 and remain undefeated against the Lions since 2012.
Down 33-26 after 20 minutes of play, the Thunderwolves scored 41 points in the second half to put the game in the win column. Sofia Lluch recorded 19 points to lead the Thunderwolves in scoring, while freshman Kate McPhail finished with 12 points, six rebounds and two steals. 
"Tonight was a great team effort from tip-off to buzzer. Sofia set the tone and played with poise and composure while freshman Kate McPhail played like a senior tonight," said head coach Jon Kreiner. 
"We had moments where we were shaky but we never let it slip away. We really came out in the second half with great energy and shot the ball well." 
The Lions saw four players record points double digits, led by Lauren Golding with 16 points and 10 rebounds. Megan MacLeod and Katrina Collins-Samuels both finished with 14 points, while Cyanna King recorded 11 points and five rebounds.
"We will now look to get the sweep tomorrow before we break for exams and a much-needed rest," said Kreiner.
The Thunderwolves will face off against the Lions for their final game of 2019 Saturday night with a 6 p.m. tip off at the C.J. Sanders Fieldhouse.