Meet Hosam Boshnaq: An International Student Moving One Step Closer To Accomplishing His Bodybuilding Dreams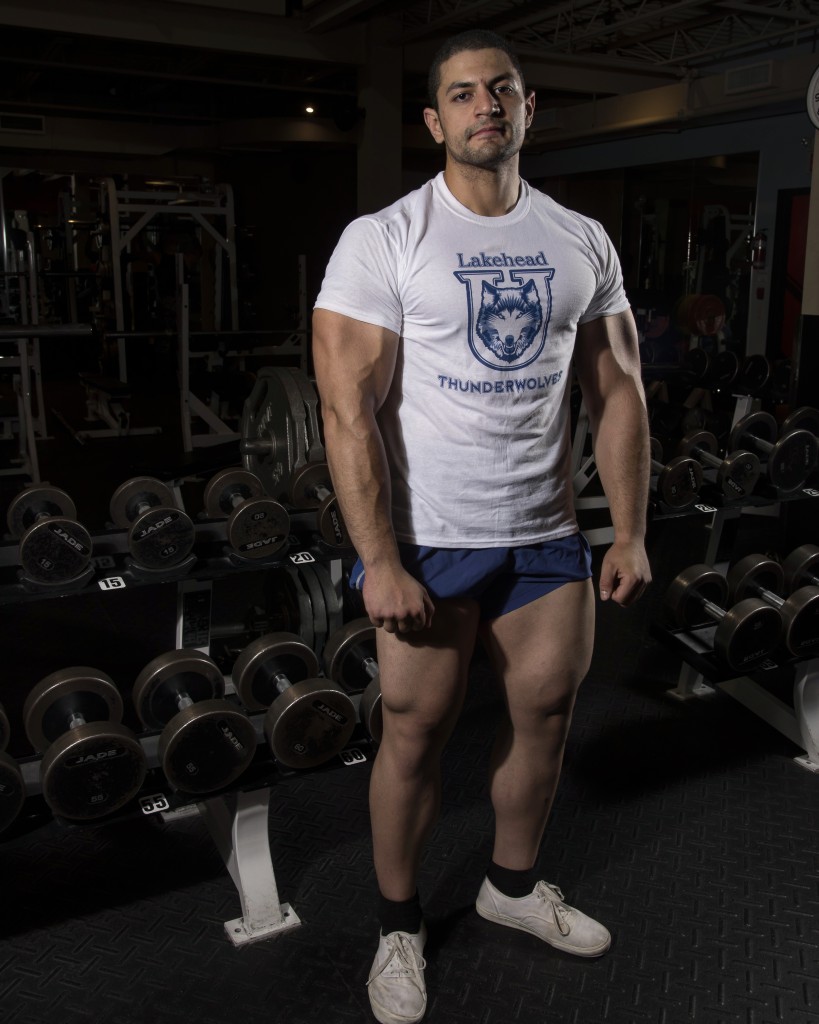 In his fourth year of Business Administration at Lakehead, 24-year-old Hosam Boshnaq is making his way through the Bodybuilding world in North America.
Originally from Saudi Arabia, Hosam moved to Canada in 2012 where he touched down in Halifax. After his sister was accepted to Lakehead, Hosam decided to join her and enrol in the Business program after taking two years previously at Saint Mary's University.
Once in Canada, Hosam realized he needed to make a lifestyle change and so began his bodybuilding journey. Describing himself as unhealthy, he quit smoking and began walking every day and 1 year later decided to join a gym. Not once hiring a personal trainer, Hosam worked hard and committed himself to becoming the person he is today.
Hosam recently placed first in the heavy weight class and overall at the Thunder Bay Physique Regional Championships and will now compete at the Ontario Championships in Toronto at the beginning of June 2018.
He hopes to qualify high enough to move on to the National level and continue his dreams of becoming a professional bodybuilder.
Hosam brings a vision to not only international students coming to Canada but also all students who want to make a different in their lives.
"I want people to know that they can do whatever they want. I only ever wanted to be happy and healthy with myself."– Hosam Boshnaq
Once he graduates, Hosam will continue to live in Canada in hopes of finding a job and continuing his body building dreams along with his goals of inspiring others to be the best they can be.
"Anyone who has a goal can achieve it if they put their mind to it. Everything needs time and the more time you put in the more you get out of it"
Follow Hosams journey on his Instagram account @Hosamajb