O'Reilly and Ylagan named as OUA All-Stars
The OUA has announced their major award winners and All-Star team selections for women's basketball.
For Lakehead, Freshman Nikki Ylagan has been selected to the OUA All-Rookie Team and Bridget O'Reilly has been named to the OUA Second Team All-Stars.
From Mississauga, Nikki averaged 10 points per game and has hit some big shots for the Thunderwolves in her first year. Nikki scored 39 combined points in two games earlier in November and will only continue to develop into a stronger threat in her years to come as a Thunderwolf.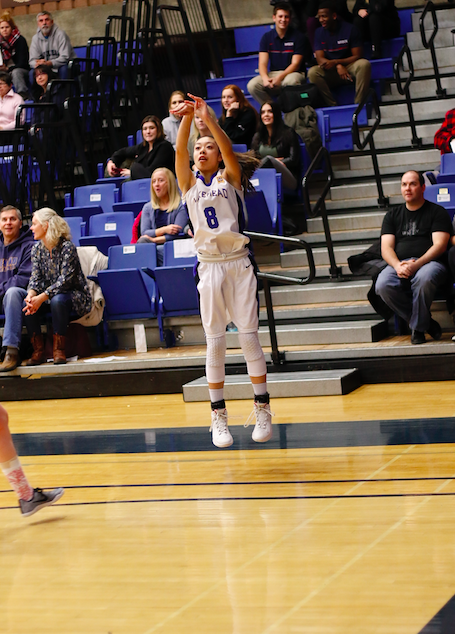 "Nikki Ylagan has had a tremendous first year. She was given the opportunity to step up for our team (due to injuries) and she ran with it. She is a pure a shooter as I have seen and isn't afraid to take the big shot. Nikki is a gamer who lives for the moment and loves the game. She gained a lot of experience in her first year which will go a long way towards preparing her for her sophomore season." – Coach Kreiner
Bridget O'Reilly, a third year business student from Seaforth, Ont, has proven to be one of the Thunderwolves strongest players, scoring double digit points in almost all her games played this season. Averaging 11 points, 5 rebounds per game, Bridget is one of those difference makers on the court. She can pose as a big threat to teams when she gets hot, and has learned to adjust her game as teams tighten up on her.
Bridget scored 19 points in the Thunderwolves 79-53 victory over Nipissing earlier this season.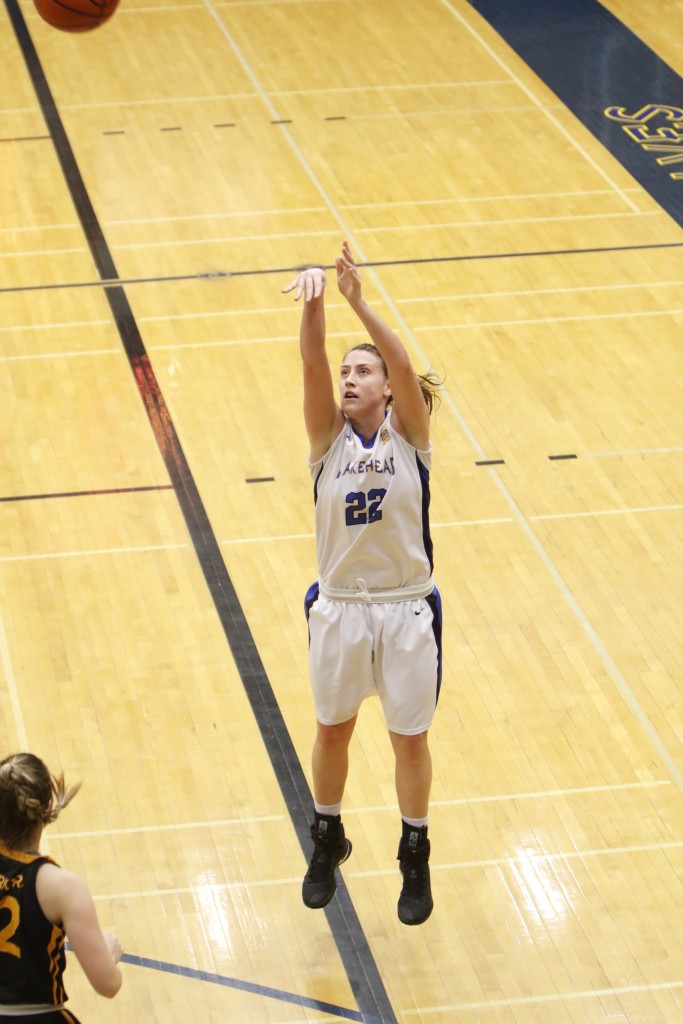 "Bridget O'Reilly's junior season was a great one for us. She battled through some early injuries to have a very strong pre-season where she earned tournament all star at the U of Alberta tournament. She was our team's leading scorer and rebounders during league play and was one of the top shooters in the OUA. If you wanted to shut the Thunderwolves down it started with Bridget and on most nights she found a way to beat you as she improved her driving game and became a steals leader in the OUA defensively. I still feel Bridget's game has room to grow but this season was a great stepping stone towards preparing her for her senior year." – Coach Kreiner
OUA Major Award Winners
Player of the Year:Danielle Boiago – McMaster Marauders
Defensive Player of the Year:Danielle Boiago – McMaster Marauders
Rookie of the Year:Kayah Clarke– Windsor Lancers
Joy Bellinger Award:Nicole DiDomenico – Ryerson Rams
Tracy McLeod Award:Vanessa Pickard – McMaster Marauders
Coach of the Year:Dave Wilson – Queen's Gaels
OUA First-Team All-Stars

Danielle Boiago – McMaster Marauders
Linnaea Harper – McMaster Marauders
Sofia Paska – Ryerson Rams
Kellie Ring – Ryerson Rams
Robyn Pearson – Queen's Gaels
Emily Hazlett – Queen's Gaels
Heather Lindsay – Carleton Ravens
Catherine Traer – Carleton Ravens
Emily Prevost – Windsor Lancers
Kira Cornelissen – Brock Badgers
OUA Second-Team All-Stars
Kaitlyn Schenck – Laurier Golden Hawks
Nicole Morrison – Laurier Golden Hawks
Mackenzie Puklicz – Western Mustangs
Julia Curran – Western Mustangs
Sarah Besselink – uOttawa Gee-Gees
Cheyanne Roger – Windsor Lancers
Bridget Atkinson– Brock Badgers
Elizabeth Leblanc – Carleton Ravens
Andrea Priamo – Queen's Gaels
Bridget O'Reilly – Lakehead Thunderwolves
OUA All-Rookie Team
Bronwyn Williams – Ryerson Rams
Emma Fraser – Ryerson Rams
Kayah Clarke – Windsor Lancers
Kayla Deschatelets – Laurentian Voyageurs
Bridget Mulholland – Queen's Gaels
Amalie Hachey – uOttawa Gee-Gees
Rachel Woodburn – Laurier Golden Hawks
Olivia Wilson – McMaster Marauders
Megan MacLeod – York Lions
Nikki Ylagan – Lakehead Thunderwolves