Mental Health Resources
Mental Health Webinar Series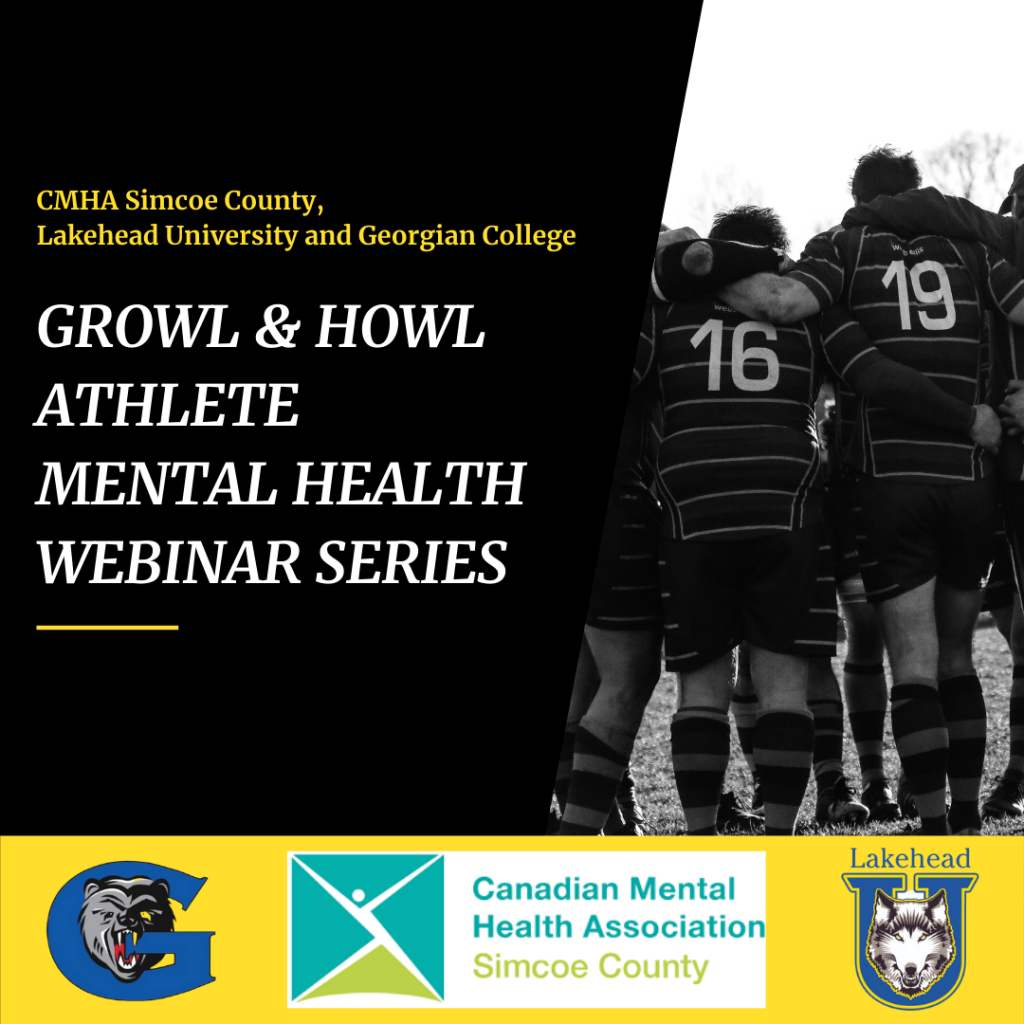 Join our
Mental Health Webinar Series
 that is for Lakehead University and Georgian College Athletes, Coaches and Support Staff (Orillia, Barrie and Thunder Bay).
Each webinar is about one hour in length. You do not need to turn on your cameras, just sit back and listen. Questions and comments will be accepted and encouraged for all the webinars.
Are you an Athlete when you are not competing: Jan 21, 2021 12:00 – 1:00pm
Post Concussion Mental Health:  Jan 26, 2021 12:00 – 1:00pm
Athlete Experience Panel: Feb 2, 2021 12:00 – 1:00pm

LAKEHEAD UNIVERSITY THRIVE WEEK

Lakehead is hosting a week-long series of events focused on helping students, staff and faculty find their path to positive mental well-being and resilience. We are excited to move this program virtually in 2021 and learn how to thrive from home.
All events are free and open to all Lakehead students, faculty and staff unless otherwise noted.
For the full event schedule and details, please visit: https://www.lakeheadu.ca/students/wellness-recreation/student-health-and-wellness/events/thrive