T-Wolves Host Wesmen for Homecoming Doubleheader
Lakehead Basketball will be in full swing this Thursday and Friday, as Lakehead alumni and fans come together to celebrate Homecoming 2015.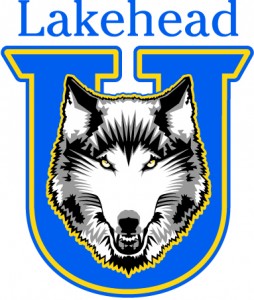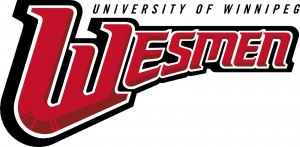 The Winnipeg Wesmen women's and men's basketball teams will visit the Thunderdome to do battle Thursday and Friday, women at 6pm, men at 8pm.
Webcast of these Games will be Available via OUA.TV
The Thunderwolf women feature a younger lineup, led by forward Katelyn Andrea on the inside and Katelyn Zen as a dynamic athlete at both ends of the floor. Rookie Rachel Webber has shown promise early on in her young Thunderwolf career and brings a natural air of leadership and work ethic to the lineup. The 'Wolves roster is rounded out by Bridget O'Reilly, a natural grinder in the paint who can also shoot the three. That being said, there will be lots of opportunity for the sophomore and freshman class to get some game experience this weekend.
Coach Kreiner sizes up the opposition:
"Winnipeg was a top 10 team last year and has most of their lineup back. Megan Noonan is one of the top shooting guards in the country and Skyler Boulanger will be one of the top posts. Kerri Kuzbyt is a great point guard and those three players will be the ones to contain. I am looking forward to seeing how our young team matches up against a very tough Winnipeg team, as we will see them 4 times in the next 3 weeks."
On the men's side, Winnipeg has typically been a tough game for the 'Wolves in recent years. The Wesmen took both pre-season games off the 'Wolves last October in the Thunderdome, 90-89 and 80-70. Wesmen star forward Jelane Pryce, who's an inside-out big man, scored 13 points in the first game and 18 in the second.
Coach Furtado comments, "We have a short turnaround to prepare for a tough Winnipeg team. They have one of the best big men in the country in Jelane Pryce and some physical guards that we need to get ready for. We're looking forward to the challenge that Winnipeg brings and celebrating Alumni weekend."
Homecoming 2015 Honors and Memories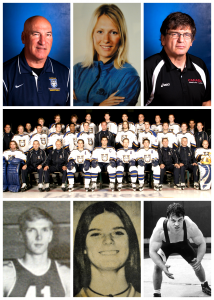 Lakehead Basketball has three members being inducted the the Lakehead Athletics Wall of Fame on Saturday: Lynn Simmer (70-74), Don Holmstrom (66-69) and Lou Pero (former men's coach 89-03 and player 66-69, and current women's assistant coach).
They, along with this year's other Wall of Fame individual inductees will be honored immediately after the women's game on Friday evening.
2015 marks 25 years since the beginning of the John Zanatta Scholarship, named in memoriam of the Men's Basketball Alum, John Zanatta. His memory will be honored immediately after the women's game Friday evening.
Homecoming 2015 will bring many Athletics' alumni back to our Lakehead campus. Former men's Basketball coach George Birger ('67-'70) and 8 of his 1969-70 team members will be honored at halftime of the men's game on Friday evening. They were inducted into the Wall of Fame in 2000.
Webcast of these Games will be Available via OUA.TV
Weekend Schedule vs. Winnipeg Wesmen
Thurs, Oct 1
6:00pm – Women's game
8:00pm – Men's game
Fri, Oct 3
6:00pm – Women's game
7:55pm – 2015 Wall of Fame Inductees Acknowledged at Centre Court immediately following women's game, followed by John Zanatta tribute).
8:00pm – Men's game  (MBB 69-70 Acknowledged at halftime)