The Thunderwolves win first game of the Bob FM Shootout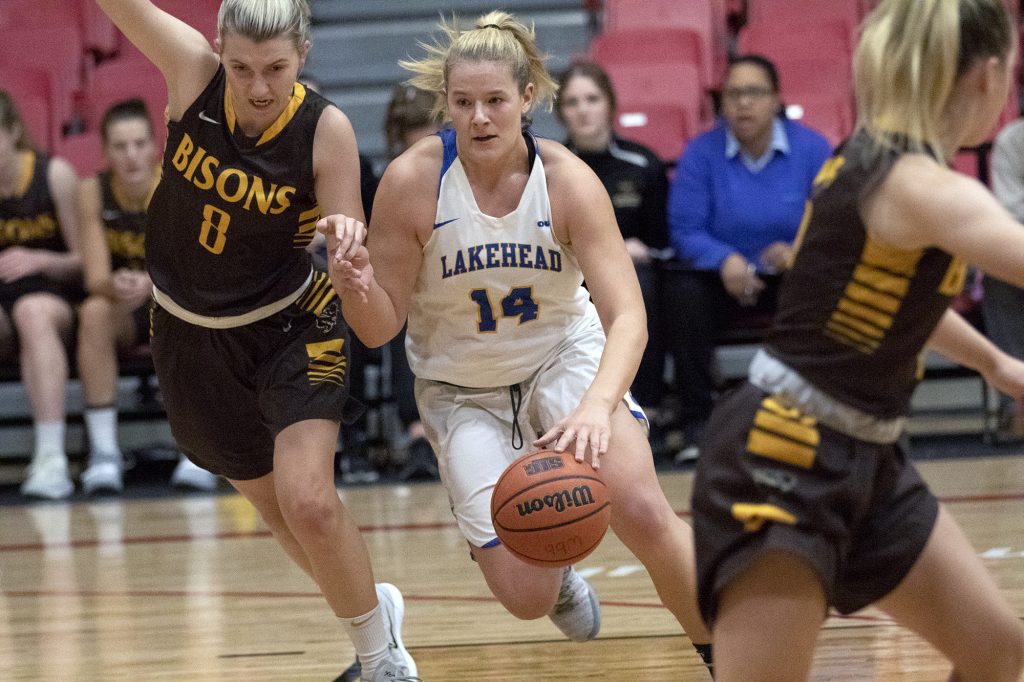 The Lakehead Thunderwolves women's basketball team defeated the Manitoba Bison 83-78 Friday, Oct. 11 in the first game of the Bob FM Shootout in Winnipeg, MB.
The Thunderwolves had a slow start, finishing the first quarter down 21-7. By halftime, they were down 38-27. 
By the end of the third period, the Thunderwolves had started their comeback and were only down by one point. 
The Thunderwolves scored 20 points in the final frame to complete the comeback and win the game.
"Super proud of our ladies today. A very slow start but we found our defensive energy and intensity and grinded out a win," said head coach Jon Kreiner. 
"Tiffany saw the floor well for us while Tianna made great plays on both ends of the court. Really happy for Lily today as she led the way on the offensive end."
The Thunderwolves will play game two of the Bob FM Shootout Saturday at 3:00 PM against the Brandon Bobcats.