Thunderwolves fight hard in loss to Mustang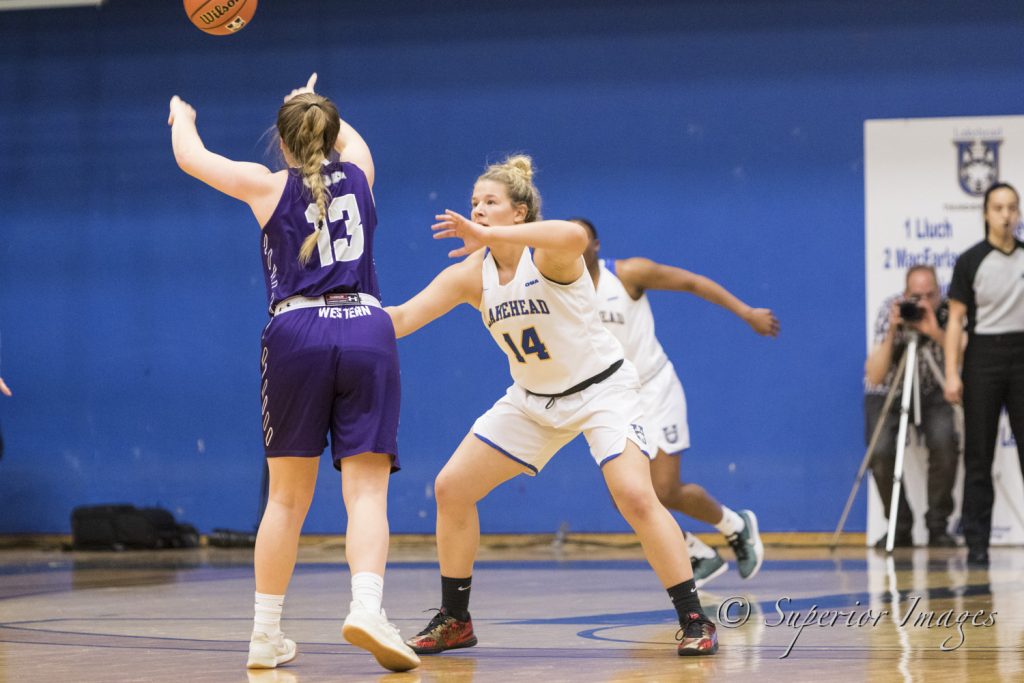 The Lakehead Thunderwolves women's basketball team lost a tight battle to the Western Mustangs, falling 78-73 in London, ON Friday evening. 
After a 28 point second quarter the Thunderwolves had a 44-39 lead over the Mustangs but struggled to find scoring in the third.
"Great team effort tonight. We really battled hard and our guard play was tremendous," said head coach Jon Kreiner. 
"Western-imposed their size over is in the third quarter and got to the free-throw line in that stretch while we struggled to get consistent scoring in the third but other than that it was a very well-played game. Sofia and Nikki were dynamic tonight while Megan really provided good spacing by knocking down her shots early."
Lakehead's Sofia Lluch led the Thunderwolves with 22 points, seven assists and four rebounds, while Nikki Ylagan was right behind her with 18 points from the three-point line. Megan Looney was great for the Thunderwolves offensively, with 14 points, and defensively, with seven rebounds. 
The Mustangs' scoring was spread out amongst their starting five, led by Elizabeth LaBlanc with 16 points and seven rebounds. Emma Johnson was only one point behind her, finishing with 15 points, while Rachel Fradgley recorded a double-double, finishing with 12 points and 18 rebounds.
Friday's loss marks the end of the Thunderwolves four-game winning streak, putting them in the perfect position to start a new one when they face the Windsor Lancers Saturday at 6:00 pm.