Thunderwolves go 3-0 to win the Lakehead Tournament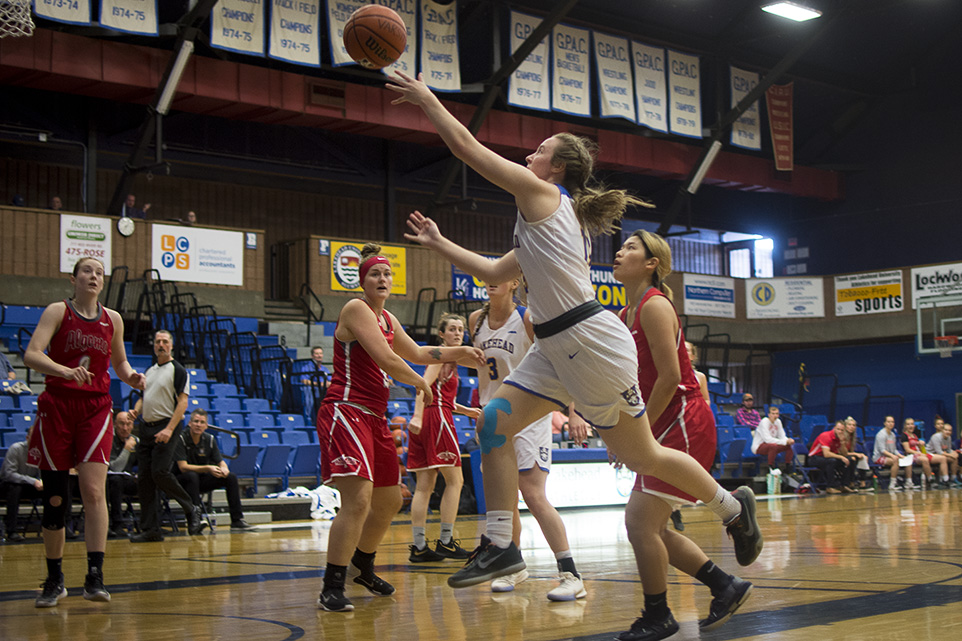 The Lakehead Thunderwolves women's basketball team battled hard to defeat the Algoma Thunderbird 59-50 and win the Lakehead Tournament 3-0. 
"Day three of a three-game weekend is always tough on both teams," said head coach Jon Kreiner.  
"We grinded out a win by taking care of the ball and working hard on defence." 
Algoma's Karly Fracalanza led the Thunderbirds in scoring with 14 points, while Sawyer Fisher finished with 10 rebounds.
Thunderwolves guards Nikki Ylagan, Tiffany Reynolds and Kielly McDonough led the team in scoring with nine points each. Forward Megan Looney led defensively with 10 defensive rebounds. Kate McPhail also had a strong game, finishing with eight points and nine rounds.
"Kate McPhail was very good for us today and I was proud to see her step up," said Kreiner. 
"We now need to get ready for OUA league play as we open up against McMaster at home next weekend."
The Thunderwolves will face the McMaster Marauders on October 25 and 26 to kick off the OUA regular season.