Thunderwolves head south to face Lancers in Round One of the OUA Playoffs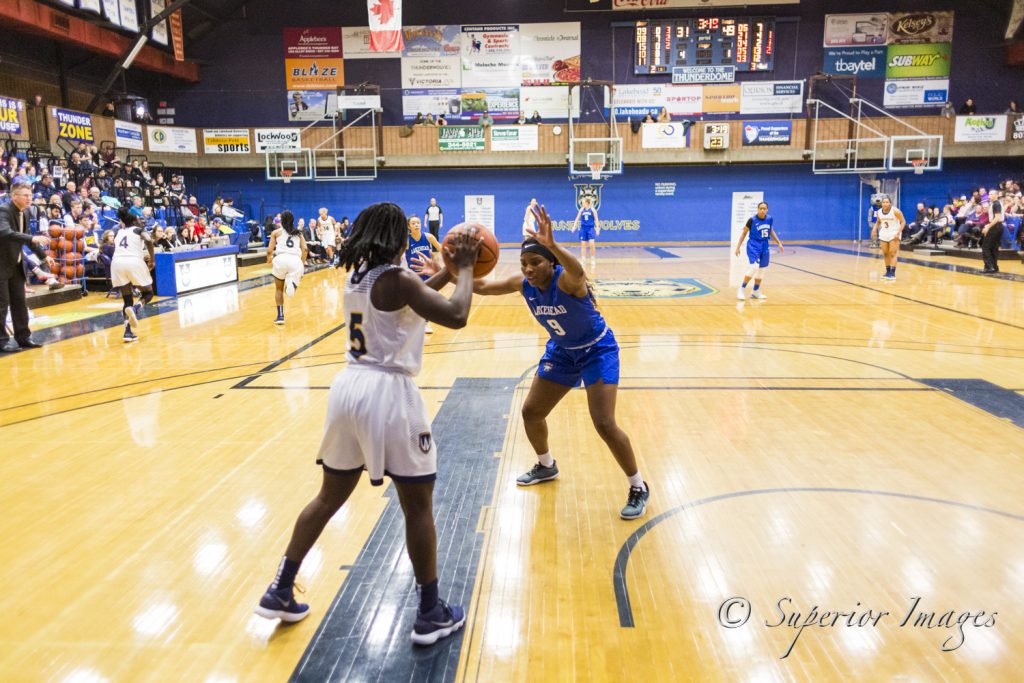 The Lakehead Thunderwolves women's basketball team will be heading south to Windsor, ON to take on the #6 nationally-ranked Windsors Lancers for round one of the OUA playoff, this Wednesday, Feb. 19. 
"We've worked really hard since Christmas to make the 'second season'," said head coach Jon Kreiner. 
"We have played very well for the most part, with the exception of our last game against Windsor just over a week ago." 
The Thunderwolves and Lancers last faced off on February 8th when the Lancers defeated the Lakehead squad 81-42. 
"Windsor is very athletic, physical and long in all positions and they're defence is rated number one in the OUA. Windsor is also the top offensive rebounding team in the OUA.," said Kreiner. 
The Lancers, who are 17-5 this season, are entering the postseason as the OUA fifth seed team. After a first-round exit thanks to the Guelph Gryphons last season, the Lancers will be looking to advance to the quarterfinals for the first time since 2018. 
The Thunderwolves are entering the playoffs as the 12th seed team after going 8-14 this season. Last season the Thunderwolves were knocked out of the playoffs by the Ottawa GeeGees in the semifinals. 
"We will need to play with tremendous energy, take care of the ball and be ready to battle hard on the boards," said Kreiner.
The Thunderwolves will be led by sophomore Sofia Lluch, who has led her team in points all season, finishing 11th on the OUA leaderboard with 311 points total. Graduating senior Nikki Ylagan is entering the postseason with 228 points and is third in the OUA in three-pointers with 54-201 and fourth in the OUA in steals with 49. 
Junior forward Charlotte Clifford will also be looked to as a major player for the Thunderwolves this postseason after grabbing 65 offensive rebounds during the regular season, leaving her fourth in the OUA.
Eve Uwayesu leads the Lancers with 220 points, closely followed by Kayah Clarke who finished the regular season with 218.  Arianna Milani finished the 2019-20 season with 112 rebounds and is 10th in the OUA with 60 offensive rebounds.
The two teams will face off at 6:00 pm at the St. Denis Centre. Thunderwolves fans will be able to tune in to the game on OUA.tv.