Thunderwolves head to Toronto to take on the Blues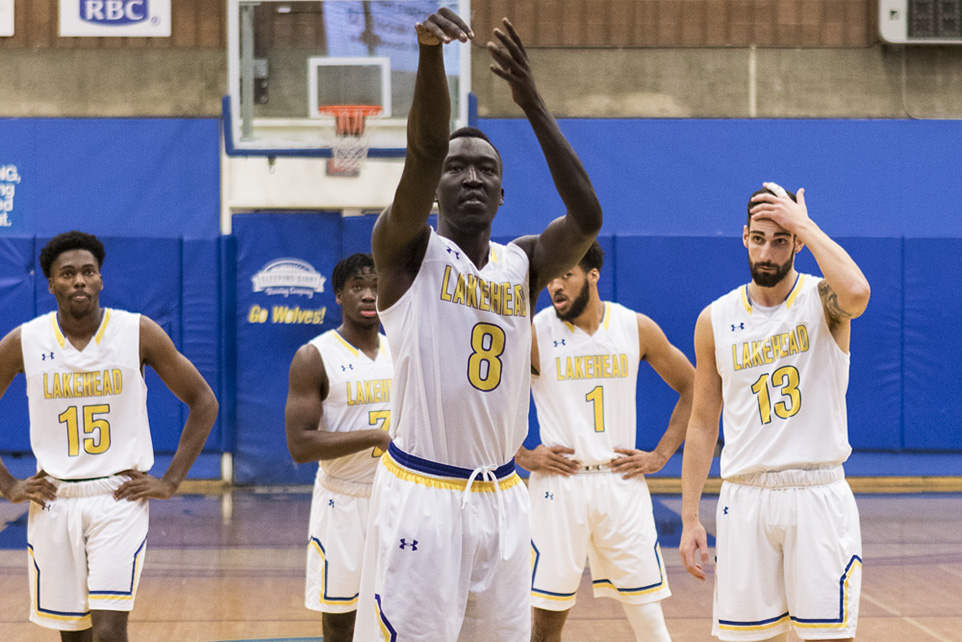 The Lakehead Thunderwolves basketball teams will face off against the Toronto Varsity Blue in Toronto, ON this Friday and Saturday. 
The Thunderwolves women's team will be looking to build off of last weekend's back-to-back wins against the Laurentian Voyageurs and the Nipissing Lakers. 
"These two games, vs our divisional opponent, are very big games with major playoff implications," said women's basketball head coach Jon Kreiner. 
"Both teams will need to bring their best and come ready to play. Toronto is very well-coached and will make it very tough for us to get any rhythm or flow. Our main focus will be to play hard, play focused and play smart. We have had great energy and focus of late and we will need to make sure we prepare hard this week as well as manage our injuries and stay healthy." 
The Thunderwolves come out on top historically with a win-loss record of 7-4 against the Blues, including an 84-71 win the last time these two teams met. While the Thunderwolves, who are 5-11 this season, are looking to build a winning streak, the Blues, who are 3-13,  will be looking to break a three-game losing streak
"Nada Rodonjic is Toronto's leading scoring threat and has a very solid all-around game. Sarah Bennett is a tough matchup inside and is relentless on the boards while Ellen Ougrinov is their best shooter from beyond the arc," said Kreiner. 
"Hopefully, with a great week of practice, we can come out and play with consistent energy and consistency on both ends of the floor."
OUA Athlete of the Week Lock Lam and the Thunderwolves men's basketball team will head into this weekend's matchup after moving up to the fifth top spot in the USports national rankings. 
"This weekend we have two big games against UofT," said men's basketball head coach Ryan Thomson. 
"They're a tough team who plays fast and can get hot from three. Coach Campbell always has them running good action, we have to be disciplined  and play together." 
The Thunderwolves and Blues have split their previous games evenly 6-6, however, in the past five seasons the Blues have won four of the five match-ups. Currently, the Thunderwolves are holding a seven-game winning streak and will be looking to extend that this weekend while the Blues will be trying to break their seven-game losing streak. 
The women's teams will face off at 6:00 pm both Friday and Saturday evening with the men's teaming taking to the court after them at 8:00 pm. All games will be available to watch on OUA.tv.