Thunderwolves host Nipissing Lakers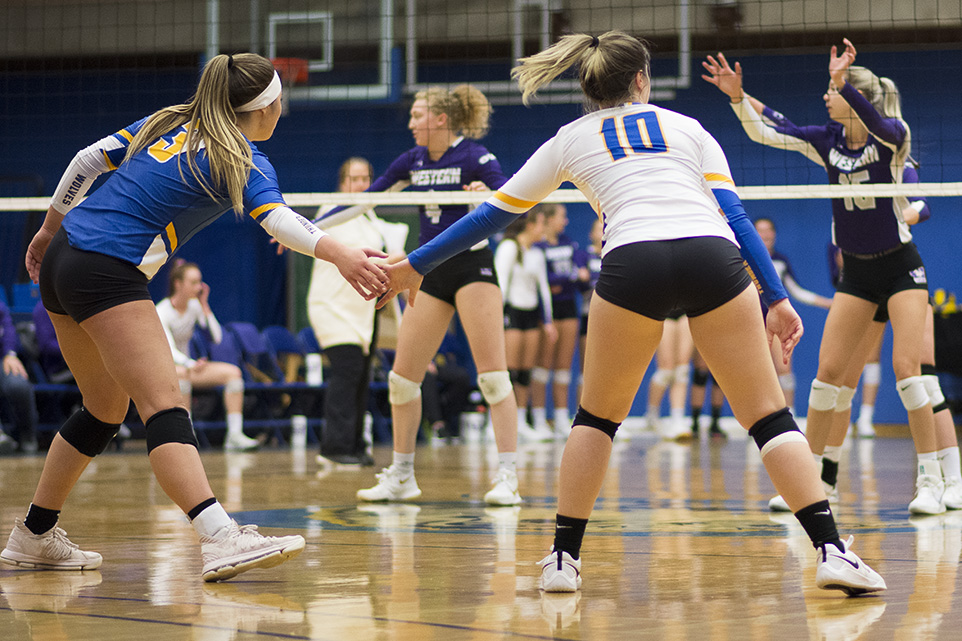 The Lakehead Thunderwolves women's volleyball will be playing at home for the third weekend in a row as they host the Nipissing Lakers at the C.J. Sanders Fieldhouse on Saturday, Nov. 16. 
Heading into the weekend the Thunderwolves are still on the hunt for their first win. Lakehead middle Gillian Hansen heads into the weekend leading the OUA and U SPORTS in Block Solos. 
"Looking forward to another home game," said head coach Craig Barclay. 
"As always each team poses unique challenges and Nipissing is no different. We are looking to build off a strong showing in our past few weekends and the development of our young program."
The Lakers have a record 2-4 so far in the 2019-20 season and will be looking to break a two-game losing streak. Since the Lakers volleyball team entered the OUA they have gone 4-2 against the Thunderwolves.
"Nipissing will look to challenge us and we have to be able to match their level of play and intensity," said Barclay. 
"They always play with a lot of passion."
The first serve will take place at 7:00 p.m.