Thunderwolves secure playoff position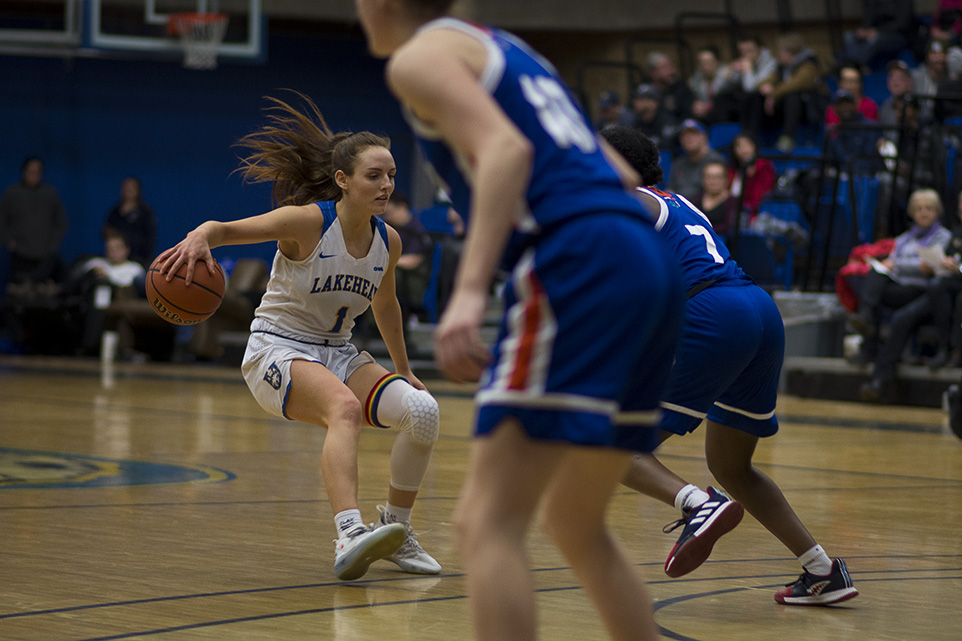 The Lakehead Thunderwolves women's basketball team has secured their place in the 2019-20 OUA playoffs with an 82-53 win over the Ontario Tech Ridgebacks Friday night at the Thunderdome.
The two teams played a close first half, with Lakehead coming out slightly ahead 27-26, but the Thunderwolves dominated the second half, scoring 55 points to Ontario Tech's 27.
"We had a great second half tonight. Slow start but our energy was great and we finished strong," said head coach Jon Kreiner.
"Securing our playoff position on a win is a great feeling and we have worked hard as a team and staff to be in this position."
Lakehead's Sofia Lluch recorded a double-double, finishing the night with 25 points and 14 rebounds, while senior Nikki Ylagan sank five baskets from the three and finished the night with 21 points.
"Our guard play was tremendous tonight. Nikki and Sofia were dynamite together. We now look forward to our Seniors night against Queens tomorrow."
On the other side, Vanessa Budimunda also finished the night with a double-double, recording 10 points and 12 rebounds, while Aprille Whynne and Hadeza Ismaila also collected 10 points each.
The Thunderwolves were also honoured to host Thunder Bay Pride and LUSU's Pride Central for Embrace Your Pride night at the Thunderdome.
The Thunderwolves will be back on the court Saturday, Feb 15th for the final game of the OUA regular season and to honour graduating seniors Lily Gruber-Schulz, Nikki Ylagan and Kielly McDonough.