Thunderwolves Shoot for the Cure game a success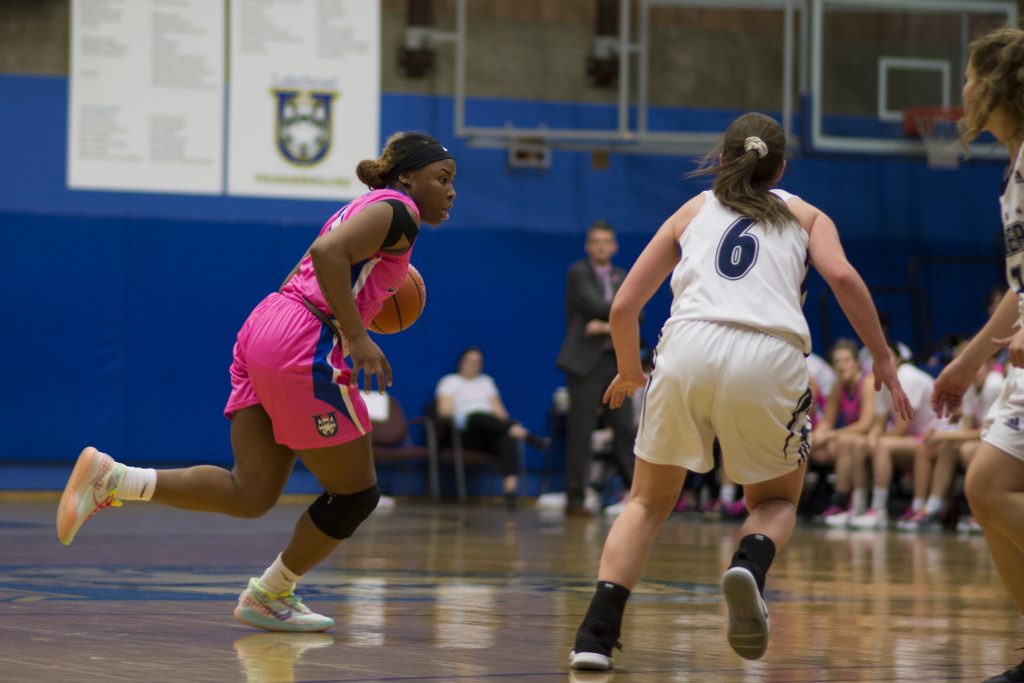 The Lakehead Thunderwolves women's basketball team picked up their first back-to-back win of the season, defeating the Nipissing Lakers 86-49 Saturday night at the CJ Sanders Fieldhouse.
The Thunderwolves held the Lakers to only 5 points in the first quarter and were up 43-19 at the halfway mark of Saturday's game.  
"Tonight was a total team effort on both ends of the floor and off the court," said head coach Jon Kreiner. 
"We came with great energy and sustained it for most of the game. Sofia continued her dominance and Tiffany was great as well."
Sofia Lluch finished the night with 20 points, nine rebounds, five assists, and three steals, while Tiffany Reynolds recorded 14 points, eight rebounds, four assists, and three steals. 
"We also had a very successful 'Shoot for the Cure' fundraiser, raiding over $10, 000!"
Saturday's matchup was a part of the Thunderwolves Annual Think Pink – Shoot for the Cure games. All of January the Thunderwolves women's basketball and volleyball teams have been fundraising in support of the Northern Cancer Fund for Breast Cancer. This year was extremely successful as the two teams raised more than $10 000 dollars.
The Thunderwolves will look to carry this weekend's success on the road with them next weekend when they face the Toronto Varsity Blues.