Thunderwolves' Sofia Lluch wins gold at NatWest Island Games XVIII Gibraltar 2019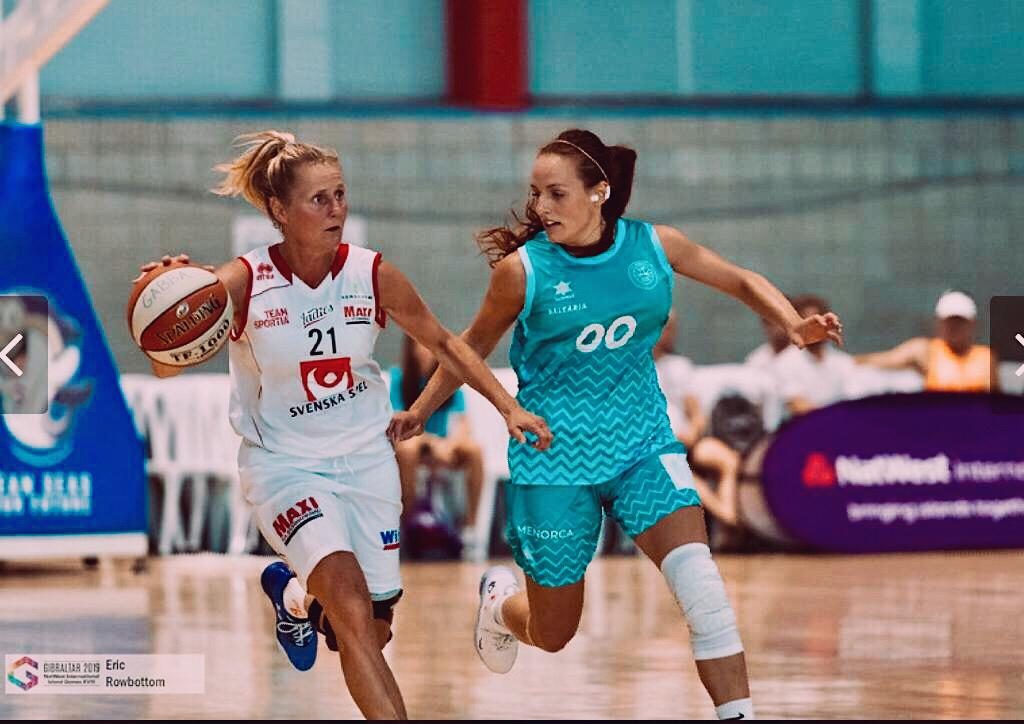 Thunderwolves women's basketball guard Sofia Lluch averaged 12.5 PPG competing in the NatWest Island Games, where she won gold with Team Menorca this past July.
Lluch said she felt blessed for the opportunity to participate in the Island Games
"You get to better understand how other sports work, different rules from the ones set on your game. How life, culture, and people are on other islands from across the world. There was always a super cool, nice, fun, and healthy environment," said Lluch.
"It is beautiful to see how these games bring islands together – thousands of athletes that share the same feelings and love for the game, and pursue their biggest dreams."
Lluch and her team, coached by Miguel Fernandez, didn't lose a match-up, winning every game again Jersey, Cayman Islands, Gibraltar, and Isle of Man to secure a spot in the final.
On July 12th Menorca faced off against Gotland and won 99-43, claiming the gold medal for the fourth time in five years.
Looking ahead to the Thunderwolves upcoming season Thunderwolves women's basketball head coach Jon Kreiner is confident in Lluch's future with the team.
"This was a super opportunity for Sofia. She got to play at a very high level this summer with and against some elite players throughout Spain and the Mediterranean islands," said Kreiner. 
"We will be looking to Sofia for an increased role this year for our program as both a scorer and facilitator. Sofia trained hard this summer and looks well on her way to accomplishing her and our team's goals."
Sofia and the Thunderwolves women's basketball team will be back in action at the Thunderdome on September 27 and 28 against the University of Calgary Dinos.