Thunderwolves Split final games of 2019 with Lions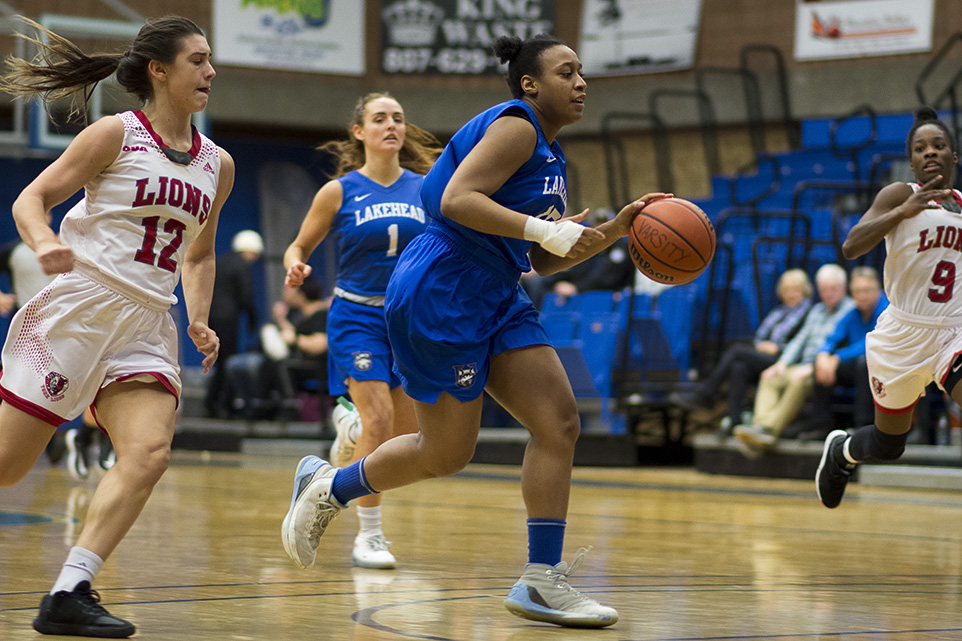 The Lakehead Thunderwolves women's basketball team finished their final game of 2019 falling 82-57 to the York Lions in game two of the weekend series. 
After outscoring the Lions 27-19 in the first quarter, the Thunderwolves struggled to make baskets, finishing the second quarter with only 6 more points. The Thunderwolves scored 24 points in the second half of the game, unable to make a comeback as the Lions almost doubled them with 40 points in the final 20 minutes of play. 
"Tonight was a tough one. We came out on fire and probably played the best first quarter of the season," said head coach Jon Kreiner. 
"We really struggled the rest of the way to score, less a solid push early in the third. York really puts the pressure on you from many angles and are one of the most physical teams in the OUA and that relentless pressure eventually wore us out."
Megan MacLeod led the Lions, finishing the game with 20 points, with Katrina Collins-Samuels right behind her with 19 points, six steals and five rebounds. Lauren Golding led the Lions defensively, recording 10 rebounds and two steals in addition to her 14 points.
"From a positive perspective Sofia and Kate had a great weekend and Kielly had one of her best back to back games of the year," said Kreiner. 
Sofia Lluch and Kielly McDonough lead the Thunderwolves with 12 points each. Lluch also contributed six assists, four rebounds and two steals. Freshman Kate McPhail continued to make her presence known, finishing the night with nine points, and three steals.
"We have had to deal with a lot of adversity this year and we will be a better team because of it. Time to take care of academics and get healthy," said Kreiner.
The Thunderwolves will return in 2020 on the road January 17 in Sault Ste. Marie when they face off against the Algoma Thunderbirds.