Thunderwolves start 2020 on a high note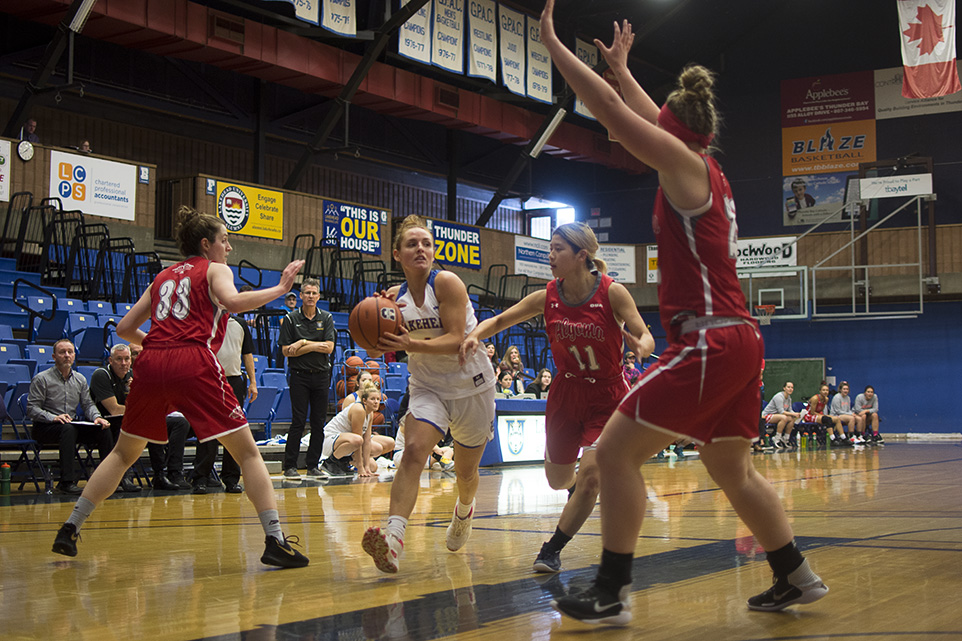 The Lakehead Thunderwolves women's basketball is now 10-0 against the Algoma Thunderbirds after defeating them 84-45 Friday night in Sault Ste. Marie, ON. 
"A complete team effort tonight. Our first game of 2020 couldn't have gone much better and to do that on the raid at one of the tougher places to play is an added bonus," said head coach Jon Kreiner. 
"We really did a good job of taking away Algoma three-point game while moving the ball well on offence (21 assists-9 turnovers)." 
Thunderwolves guard Sofia Lluch lead Lakehead with 23 points, six assists and seven rebounds. Senior forward Lily Gruber-Schulz recorded a double-double finishing the game with 12 points and 10 rebounds. Junior guard Tiffany Reynolds returned to the Thunderwolves lineup and scored 13 points, while forward Megan Looney finished with 13 points and six rebounds.
"Lily was great with a big double-double to start 2020 while Sofía started off where she left off 2019, on fire," said Kreiner. 
"It was also great to have Tiffany back in the line-up."
The Thunderwolves will get a day off before returning to the court on Sunday, Jan. 19 to face the Guelph Gryphons in Guelph, ON.