Thunderwolves suffer from a slow start in Windsor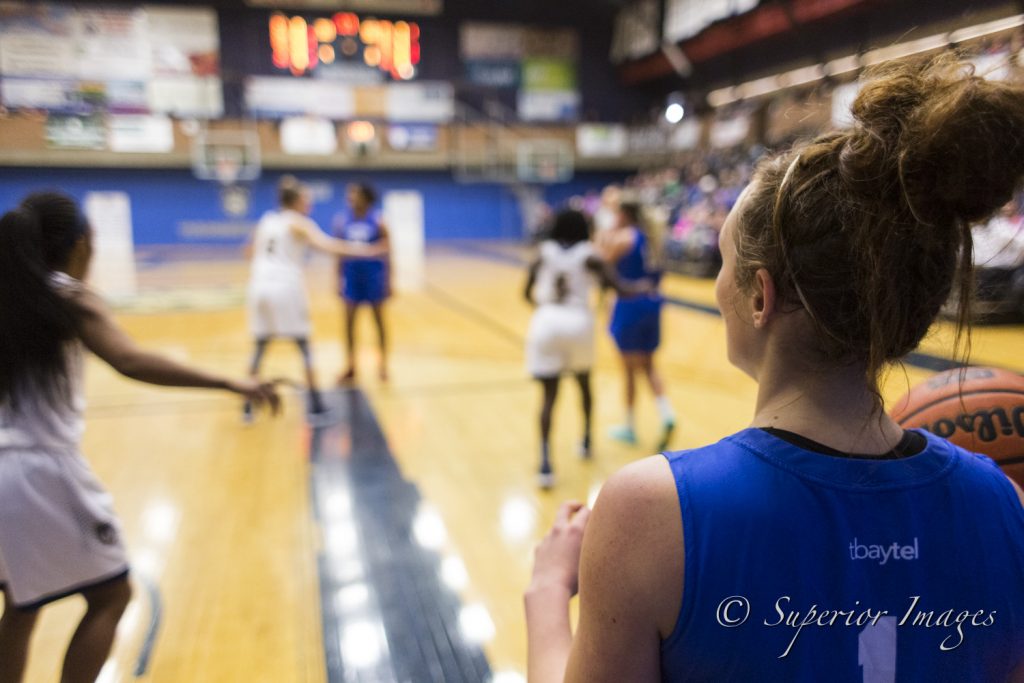 The Lakehead Thunderwolves women's basketball team suffered their second loss in as many nights, falling to 81-42 to the Windsor Lancers in Windsor, ON. 
The Thunderwolves fell behind early, finishing the first quarter down 24-6 and the second quarter down 42-17.
"A really tough one today and a lot of credit goes to Windsor and their defence and the fact that they shot the ball so well early," said head coach Jon Kreiner. 
"It was a tough game losing Tiffany to injury and Kate to the flu but our ladies competed hard after the first quarter and gained valuable learning experiences." 
Sofia Lluch played a game-high 35 minutes and led the Thunderwolves with 19 points, four assists and six rebounds. Megan Looney finished the night with 13 points and seven rebounds. 
Windsor's Harriet Carey recorded 16 points to help the Lancers defeat the Thunderwolves, while Eve Uwayesu finished right behind her with 13 points. Lancer Kaylee Anagnostopoulos finished the night with a double-double, scoring 10 points and grabbing 10 rebounds.
"Time to regroup, get healthy and get ready for our final home weekend," said Kreiner.
The Thunderwolves will return home to face UOIT and Queen's next Friday, Feb. 14 and Saturday. Feb. 15. Both games are scheduled to start at 6:00 pm.