Thunderwolves suffer set back at home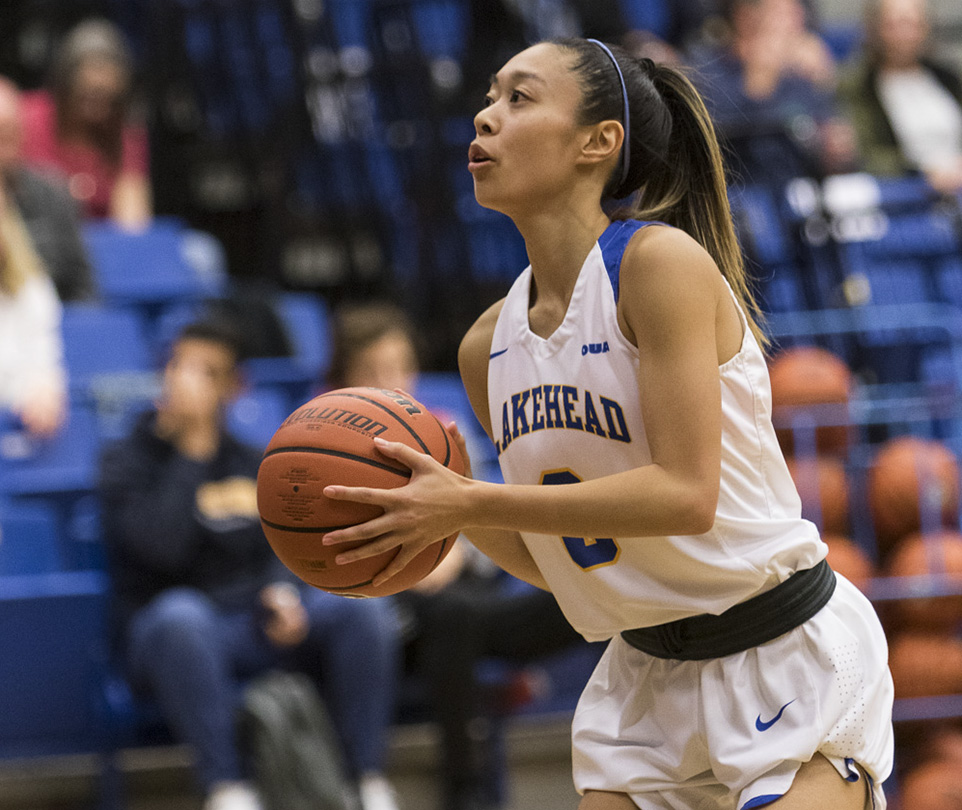 A low scoring fourth quarter cost the Lakehead Thunderwolves Women's basketball team the game Saturday night as they fell 58-55 to the Laurier Golden Hawks at the C.J. Sanders Fieldhouse. 
"This was a tough loss for us tonight. I was super proud of our ladies in how we overcame some early struggles on both ends of the floor to take over the game," said head coach Jon Kreiner. 
The Thunderwolves and Golden Hawks were tied at 27 at halftime, then the Thunderwolves scored 19 points to take the lead 46-37. 
The Hawks took control of the fourth quarter, scoring 21 points and holding the Thunderwolves to only nine. 
"Our defence really clamped down in the third and we had the rhythm of the game but late in the game Iannazzo took over the game and we didn't adjust," said Kreiner.
Brianna Iannazzo scored a game-high 21 points for the Golden Hawks.
Sofia Lluch led the Thunderwolves in scoring with 17 points, while Charlotte Clifford had a strong defensive game, making nine rebounds. 
"It was a night where we failed to finish and take advantage of great ball movement and offensive play but we certainly can take away some strong positives with our play this weekend," said Kreiner.
Kreiner explained the team will need to work on offensive finishing and late-game management before their games next weekend in St. Catharines against the Brock Badgers.