Thunderwolves take on Thunderbirds
The Thunderwolves men's and women's basketball teams will face the Algoma Thunderbirds in a doubleheader this upcoming weekend in the Thunderdome.
Women's Basketball (4-1 non-conference)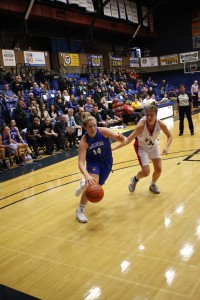 The T-Wolves are coming off a positive weekend at the BOB FM Shootout where they went 3-0 taking down Winnipeg, UNBC and Manitoba. Leashja Grant led the Thunderwolves with 25 points in the final game that helped name her the Tournament MVP.
"Home weekends are always great, especially at the Thunderdome! We have a chance to rest up and get our academics in order this week while completing the week with two games vs Algoma. Algoma is a good shooting, well-coached team that gave Carleton it's only defeat last season. We will need to defend the line, rebound the ball and keep the pressure on offense." – Coach Jon Kreiner
Algoma (0-4) has played some tough competition in their pre-season so far including UofT and Concordia.
Men's Basketball (2-0 non-conference)
The men's team is ready to get back on the court after a weekend off since their two-game sweep against Winnipeg during homecoming weekend. The T-Wolves took down the Wesmen 90-83 in the first game and 99-84 the following night.
"Our guys have been working hard in practice since our last games. This weekend gives us an opportunity to work on some more things and try to figure out rotations for when the regular season starts. Algoma is a very physical and resilient team. They compete every time they step on the floor. "- Coach Manny Furtado
Algoma is 0-3 in the pre-season, including a 90-69 loss to Winnipeg.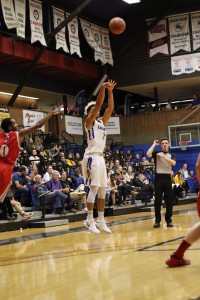 Please note the games will take place at their usual time on Friday with the women at 6 and men at 8 but on Saturday the men will tip off at 1 pm and the women will follow at 3 pm 
Weekend game schedule
Friday
WBB vs Algoma @ 6pm
MBB vs Algoma @ 8pm
Saturday
MBB vs Algoma @ 1pm
WBB vs Algoma @ 3pm
Games will be broadcasted on OUA.tv