Thunderwolves to face Warriors and Golden Hawks at home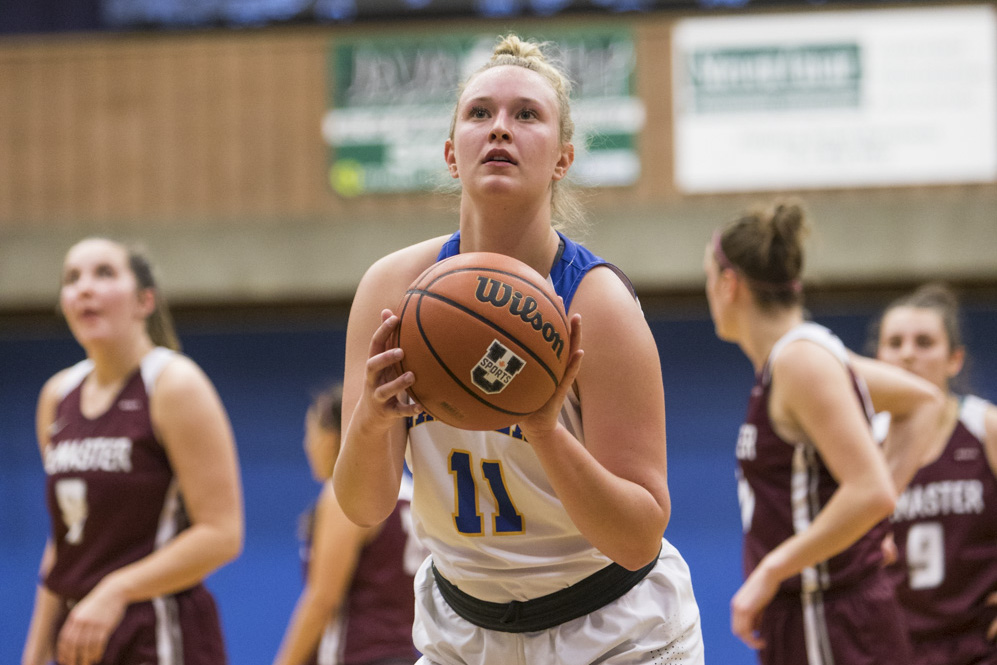 The Lakehead Thunderwolves basketball teams are back at home this weekend with games against the Waterloo Warriors and the Laurier Golden Hawks. 
The Thunderwolves' first game will be against the Warriors on Friday, Nov. 8. The women play at 6:00 p.m. and the men will face off right after 8:00 p.m.
The Warriors women's basketball team is 0-3 on the season so far, while the Thunderwolves are 0-4. Both teams will be battling for their first win on Friday night. 
Historically the Thunderwolves have been the more dominant team, having won 14 out of 15 games played against the Warriors. The Thunderwolves are currently on a five-game win streak against Waterloo's women's basketball team.
"Waterloo is a very tough and athletic team that plays very solid team defence," said women's basketball head coach Jon Kreiner.  
The Warriors men's team is also in search of their first win of the 2019-20 season. The Thunderwolves men's team, however, is on a two-game win streak and with a record of 3-1 this season. 
Similarly to the women's team, the Thunderwolves men's basketball team has also been the more dominant team, defeating the Warriors in 12 of their last 15 match-ups. The last time these two teams saw each other, the Wolves walked away with a 125-77 win. 
"This week should be a good test against a tough Waterloo team who can make shots from 3 or throw it to Hodzic on the block," said men's basketball head coach Ryan Thomson.  
"We need to be ready to defend and rebound." 
Saturday's game against the Laurier Golden Hawks will have the same start times as Friday's.
The Golden Hawks women's team are 2-3 so far in the 2019-20 season. Heading into this match up the Thunderwolves have the edge with a record of 6-2 against the Hawks in the past five seasons, including playoff games.  
"Laurier is also known for its stingy D so we will need to make the most of our opportunities and execute as consistently as we can," said Kreiner. 
"Both teams like to move the ball and aren't afraid to shoot the three. We will need to defend with great energy and focus."
The Golden Hawks men's team are 3-2 so far this season. In the past five seasons, the Hawks have won four out of seven games played, so the Thunderwolves will be looking to tie that record. 
"Saturday against Laurier should also be a battle," said Thomson. 
"They have a number of guys who contribute to their success and we will need to be disciplined in our approach."