Thunderwolves to host final games of 2019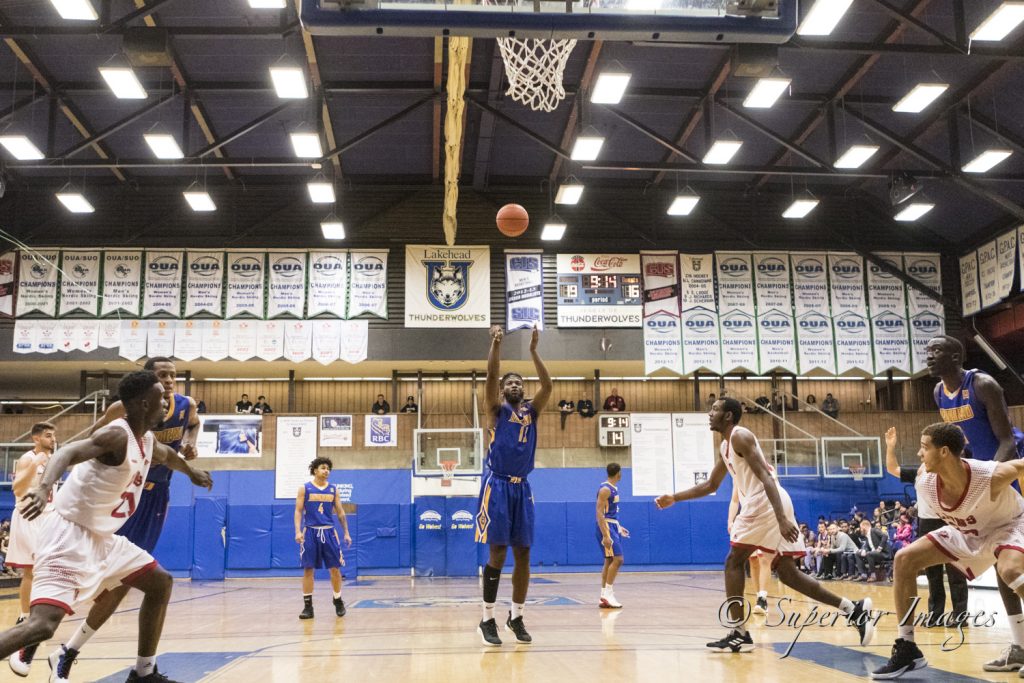 The Lakehead Thunderwolves men's and women's basketball teams will be hitting the court one more time before the fall exam break this weekend when they host the York Lions. The final basketball games of 2019 will take place at the Thunderdome this Friday and Saturday. 
The Thunderwolves women team will enter this match-up having one 1-9 so far this season and will be looking to finish the first semester on a positive note. The Lion's women's team has a record of 5-4 so far this season, with three of their four losses handed to them on the road. 
In the past five seasons, the Thunderwolves have gone 5-0 against the Lions and will be battling to extend that streak this weekend.
"York Lions are our last games before we break for exams. York are very tough divisional opponents who had two very close games vs number three Carleton and number four Ottawa," said women's basketball head coach Jon Kreiner. 
"They are lead by their twin towers Megan MacLeod & Lauren Golding and they are very tough on both ends of the court. Katrina Collins-Samuels is one of the most athletic and toughest players in the league and she will be a very tough match-up for us." 
MacLeod, Golding and Collins-Samuels and top three on their team in points per game (PPG), while Goulding is also leading the OUA in with 105 rebounds, averaging 10.5 rebounds per game (REB/G). 
The Thunderwolves are led by Nikki Ylagan, and Sofia Lluch in PPG while Lily Gruber-Schulz lands in the top spot for REB/G with 8.5.
"We will look to play smart, tough basketball and take care of the ball as well as control the paint."
After jumping up the U SPORTS top ten rankings from eighth to sixth, Thunderwolves men's team will be entering this weekend fresh off an 80-73 win over the also nationally ranked Ottawa Gee-Gees. The Thunderwolves have a 7-3 record so far this season and will be looking to start a new winning streak. The York Lions men's team has gone 1-9 this season. 
Including non-conference games, the Thunderwolves have gone 4-2 against the Lions in the past five years. Their most recent match-up saw the two teams battle it out in three rounds of overtime before the Lions eventually claimed the two points.
"This week should be a good test against an athletic and tough York team," said men's head coach Ryan Thomson. 
"They play fast, cut without the ball and attack the rim. We need to be disciplined and be ready to compete at a high level."
Lakehead's Lock Lam is currently leading not only the Thunderwolves and the OUA, but U SPORTS in blocks with 29 total blocks this season, while Isaiah Traylor is second in the OUA scoring with 197 points, only nine points behind OUA Athlete of the Week Kadre Grey.
Leading the Lions is DeAndrae Pierre with 125 points averaging 12.5 PPG, and Prince Kamunga, who has recorded 109 points, 56 rebounds and 11 block so far this season.
Tip-off for the women's games will be at 6 p.m. both Friday and Saturday evening, with the men's games following at 8 p.m. each night.