THUNDERWOLVES WBB TEAM SPREADS CHRISTMAS JOY AT THE THUNDER BAY REGIONAL HEALTH SCIENCES CENTRE
The Lakehead women's basketball team spent some time at the hospital last night to spread some Christmas joy in the 1A Wing of the Thunder Bay Regional Health Sciences Centre.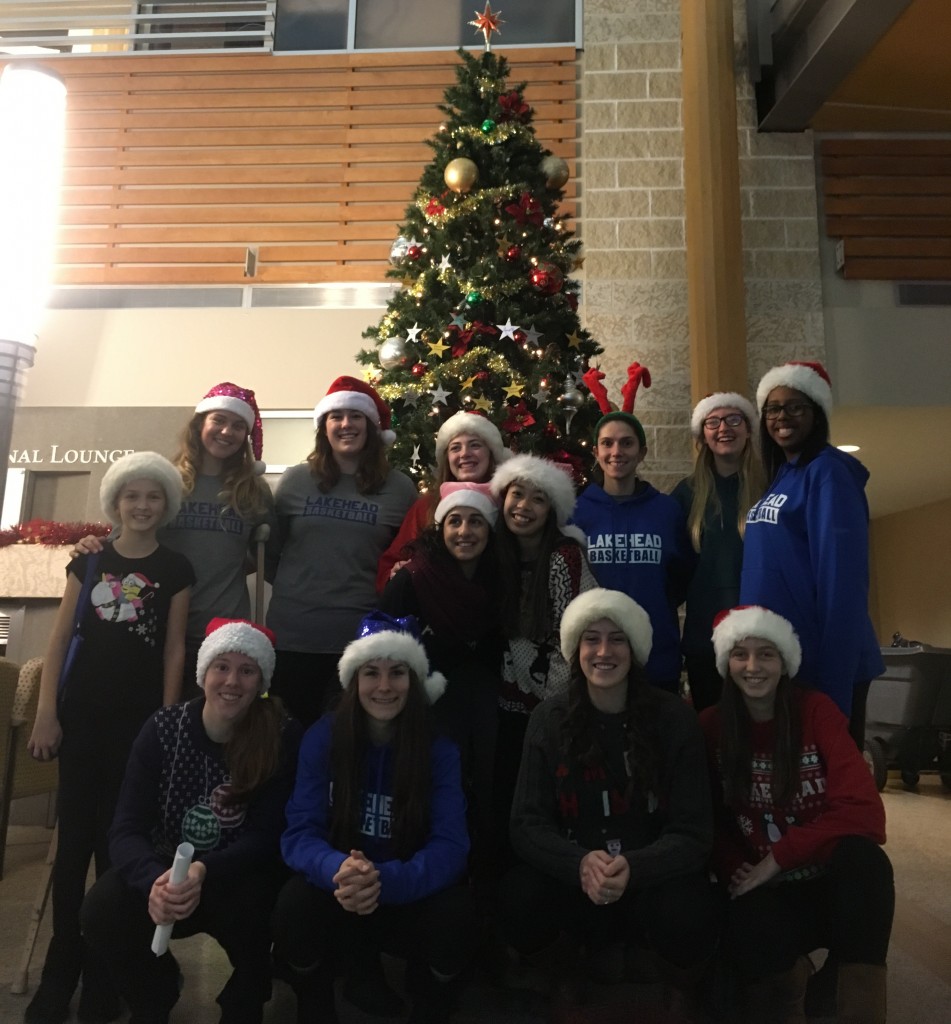 The 'Wolves spent the night singing Christmas carols, handing out cookies and candy canes to the patients and nurses. They also helped decorate their rooms with Christmas decorations and overall enjoyed giving back and making people smile.
Coach Jon Kreiner:
"Our team is a great group that is always looking to help out where ever and when ever they can in the community of Thunder Bay. I knew we had a bye weekend this week and asked the team what they thought about going to the Hospital to cheer up those in need of some joy and they jumped at it without hesitation. They actually got together Wednesday evening to make cookies and decorations as well as signing team Christmas cards. It was a great opportunity to help out in the wing where they have a room named after them and they plan on making this an annual event!"
The Thunderwolves have recently been honoured for raising over $35 000 for the hospital by receiving a plaque; naming a room in the 1A wing.
The women continue to make a positive impact within the Thunder Bay community and will be hosting their annual 'Think Pink: Shoot for the Cure' game on January 14, 2017 where they will be raising money for cancer research in Northern Ontario.