Thunderwolves Women's Basketball takes the win over Manitoba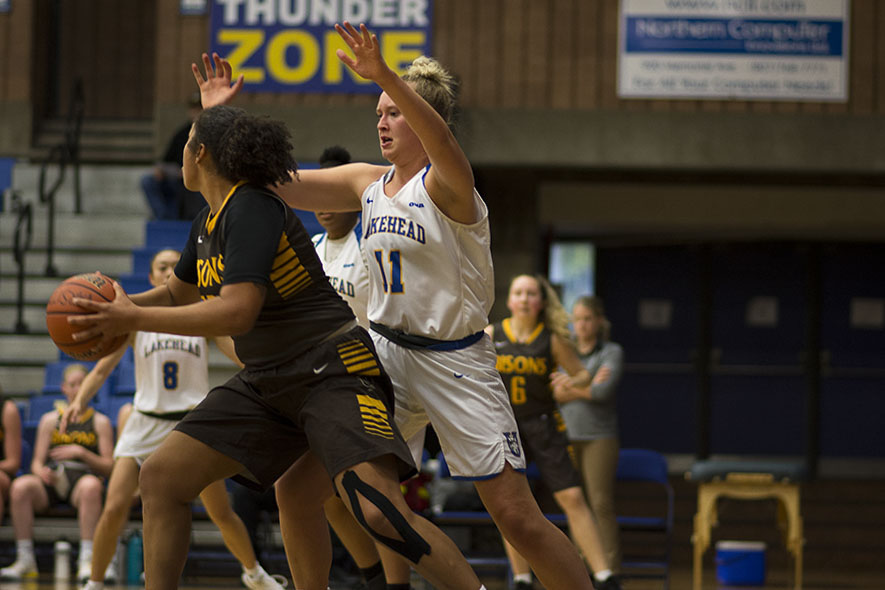 The Lakehead Thunderwolves women's basketball won their first game of the year 82-79 win against the Manitoba Bison Thursday night at the CJ Sanders Fieldhouse.
Thunderwolves guard Nikki Ylagan scored a 3-pointer to give the Wolves' their first win of the year.
"I'm happy with getting our first win of the preseason but we still have a lot of work to do taking care of the ball, playing more calm on offence and picking up our intensity on defence," said Head Coach Jon Kreiner. 
"We needed a small line up today to pull out the win but we will need our forwards to play tougher."
The Thunderwolves excelled in the second half of the game, putting about a total of 51 points during the third and fourth quarters. 
Ylagan would once again lead her team in field goals with 10 total. Charlotte Clifford would lead in offensive rebounds with 9, and Sofia Lluch would prove to be a big player on the other side of the court with 8 defensive rebounds. 
"Nikki hit the game-winner and played extremely well for us tonight while Sofia had a very good second half," said Kreiner. 
"I was particularly proud of Charlotte Clifford with her second effort tonight and she kept the ball alive for us on multiple possessions late in the game."
The Thunderwolves women's basketball team will face off against the Manitoba Bison again on Friday, Oct. 4 at 2:00 PM in the CJ Sanders Fieldhouse.