Thunderwolves women's basketball team adds recruit Kate McPhail to 2019-20 roster
Lakehead's women's basketball team is proud to announce the signing of 6'0 forward Kate McPhail of Stoney Creek, Ontario. Kate currently plays for Transway JUEL.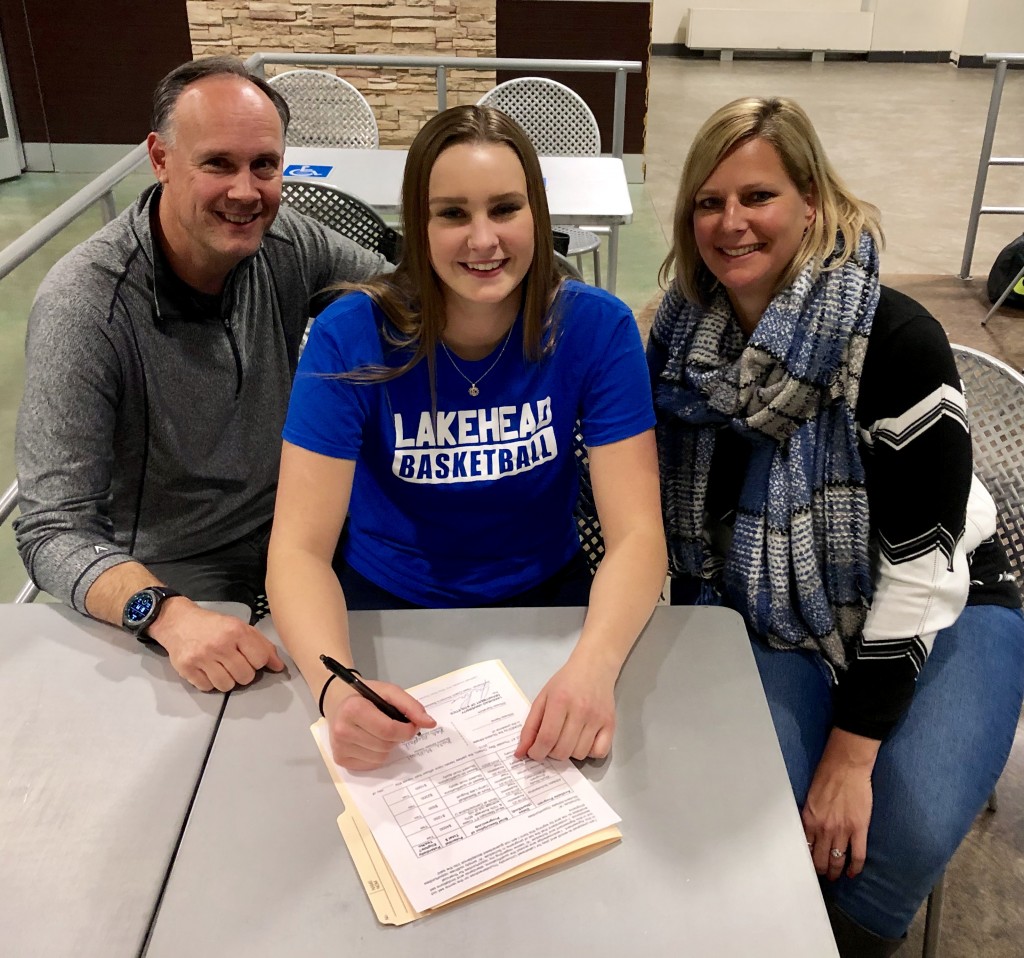 "I couldn't be happier with Kate's decision to join the Thunderwolves Family," Lakehead women's basketball coach Jon Kreiner says. "Kate knows the game, has very good size and versatility at her position and she is a hard working, team first player."
Kate currently averages 12 points and 15 rebounds per game. Her accomplishments on the hardwood include: Saltfleet High School champions in 2015, 2015 SOSSA champions, Saltfleet MVP in the 10th grade, 2016 SOSI all-star, International Children's Games second-place finish in 2016, and JUEL Prep champions 2016/2017. She was also team captain 2015-2017.
"Kate has had great coaching and has very good experience," Kreiner adds. "She is a strong, rebounding and defending forward with great toughness. I believe Kate has tremendous upside and her ability to play both inside and out will continue to grow and develop with her work ethic and passion for the game."
"I have had the privilege of coaching Kate at both the High School and JUEL level," current Transway head coach Drew Smiley says. "During both experiences with her, she embodies what it is to be a dedicated leader, athlete and teammate. She constantly earns the respect of her teammates through her hard work and efforts on the court. She is a fierce competitor and looks to make those around her better. We wish her all the best at Lakehead and cannot wait to watch her transition to the next level."
McPhail will entering Lakehead's Outdoor Recreation program in the Fall.
"I couldn't be more thrilled to join the Thunderwolves family!" Kate says. "I believe it will provide me with a great post secondary education while allowing me to develop skills on the court. The team and coaches are so passionate about the game and from my first step into the Thunderdome they accepted me and made me feel like a part of their family. I am looking forward to working with them as soon as possible!"